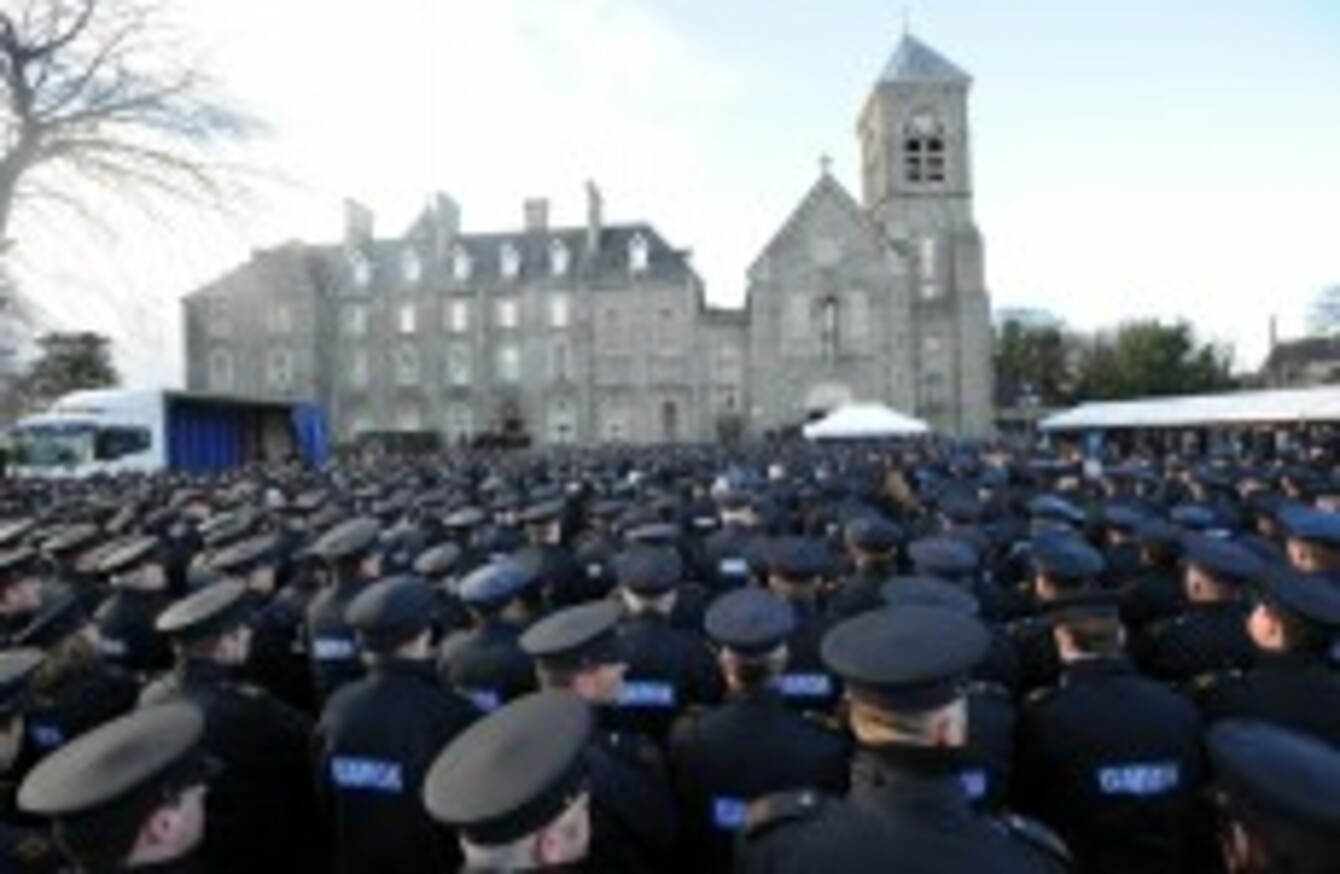 Gardaí attend the funeral of Detective Garda Adrian Donohoe on Wednesday
Image: Laura Hutton/Photocall Ireland
Gardaí attend the funeral of Detective Garda Adrian Donohoe on Wednesday
Image: Laura Hutton/Photocall Ireland
EVERY SATURDAY MORNING we like to take a look at all the best comments left on the site by you lot over the past week.
This week there was a lot of reaction to the funeral of Detective Garda Adrian Donohoe who was shot in the line of duty, the dismissal of the court case challenge to promissory notes, and TD Clare Daly stopped by Gardaí over allegedly drink driving. Then there was Iran's poor, sad space monkey and the very popular 15 things that everyone did in primary school.
So here, in no particular order, are the standout comments from the week that was.
The top 5 articles which received the most comments this week
1. 15 things that everyone did in primary school (364 comments)
2. TD Clare Daly stopped by Gardaí over alleged drink driving (238 comments)
3. Adams apologises to family of Jerry McCabe and others killed by republicans (205 comments)
4. Spar investigates allleged homophobic incident at Dame Street store (185 comments)
5. Challenge to promissory notes dismissed, court says TD could bring case (170 comments)
Some of the best comments left on the site this week
There were a lot of excellent comments beneath Thursday's column by the daughter of a now-retired Garda about what her father had been through. This slightly less serious one from Les Rock was the most popular:
I've always had the utmost respect for the guards. I've a great funny story. Always remember being stopped by a guard. I leaned out the window to talk with him and accidently put my elbow on the electronic button, trapping my head in the window, well the guard almost wet himself. Me to when i got me head free.
The article about 15 things everyone did in primary school this week proved to be very popular. This comment from Sarah McCabe summed up a lot of the memories:
'Little break', art on a Friday, queueing to get into the classroom in the mornings, playing sticks and corners, forgetting your lunch and the teacher announcing it to the class, seeking donations/being brought to the staff room for biscuits, volunteering to pass notes between the teachers, banging the duster, cleaning the blackboard, patrolling the boiler tank at lunch time., special treatment for falling in the yard, being 'on doors'.
One 15-year-old student in the US decided to bake a cake to tell her parents that she's gay. Stephen supported this idea:
(Image: ellende-generes/Tumblr)
It's always good to communicate with cake .. I baked a I am obese cake for my parents , but unfortunately I ate it before they got a chance to see it ..
Meanwhile Liam had a suggestion:
Could I ask all people who have not come out yet, to do so….. at my house…. in the form of baked goods. Thanks
The price of health insurance is set to rise yet again. Brian O'Sullivan had these useful tips for cutting the cost:
Some tips for cutting your health insurance costs:

1) If you have students on your policy, check if they're getting the student rate. Insurers automatically charge 18 year olds and older as adults unless they're told the person is a student. The student rate is up to 21 with most insurers.

2) Ask your insurer if they offer a corporate/company plan equivalent of your current plan. All health insurers offer a range of plans marketed to the company paid market, but under law ANYONE can join these plans. Many of these plans are similar to the regular plans, but make sure your insurer tells you if you lose any benefits if you did change. Just to reiterate, anyone can join these plans, and this is separate from eligibility for a group discount.

3) Look at your plan's benefits to see if they're still relevant. For example, can you switch to a plan with lower maternity benefit if that's no longer (or never was) a concern for you. Or do you really need to have full cover in hi-tech hospitals in Dublin for absolutely everything if you're living in Cork, or Galway or Donegal, etc. However, be careful with doing this to make sure you don't drop something you're likely to need in the future. If you're in doubt, leave it in.

4) Use the Health Insurance Authority's website, http://www.hia.ie. It has a comparison tool that can check what alternatives to your current plan are out there. FYI, there are well over 200 plans on the market, the majority focused on the Plan B type cover, so be patient.
Film-maker and environmentalist Éamon de Buitléar died this week at the age of 83. A lot of users shared their memories of him – including this from Mike Clinton:
I remember sitting down and being facinated watching "amach faoin speir" and learning so much about wildlife.I used to go along to rivers & streams to watch the wildlife (and still do)
He was an inspiration to so many people.
So long Eamon and "thank you"
It's Saturday morning, so here's a video of a piglet using his wheelchair – and here's a sweet comment from gill-D:
The pig would cause himself more damage if he was dragging himself along on the floor. Can't wait to show my young son who is a wheelchair user he will love seeing that animals can use wheelchairs too.
(Video: MorieFun/YouTube)
Spot any good comments? Let us know: mail christine@thejournal.ie with any suggestions for comments of the week.