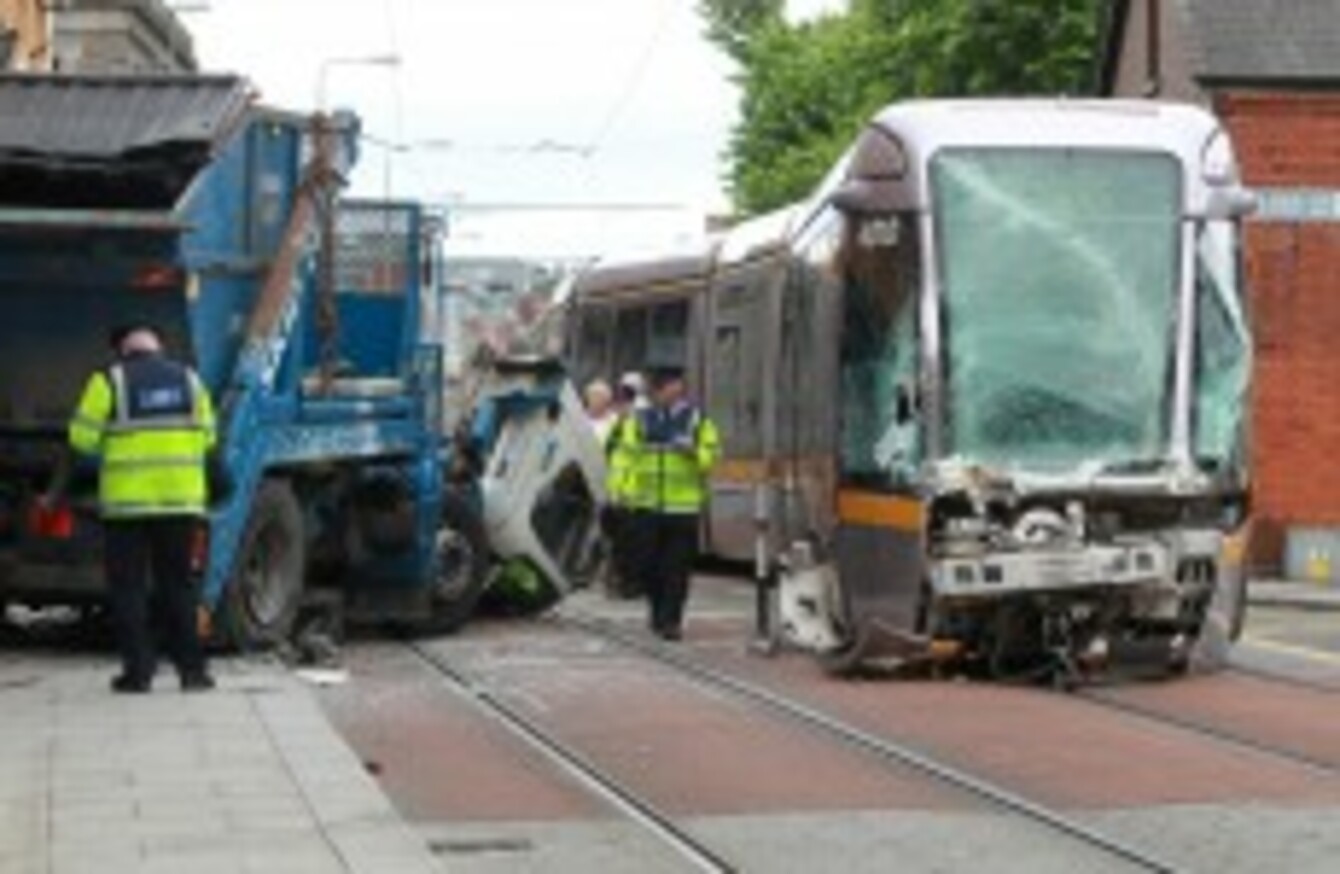 Image: Sam Boal/Photocall Ireland
Image: Sam Boal/Photocall Ireland
EVERY SATURDAY MORNING we like to take a look at all the best comments left on the site by you lot over the past week.
There was a lot of talk this week about the dissident activity at Alan Ryan's funeral, a judge's comments about Travellers, and the killing of the American ambassador to Libya. Then there was the long-awaited report into Hillsborough – and not forgetting the launch of the iPhone 5 which got a lot of people worked up; some people liked it; a lot of people HATED it.
So here, in no particular order, are the standout comments from the week.
Aside from Tayto, flat 7up, and a morbid fear of leaving on the immersion, what other signs are there that someone is Irish? Readers offered their suggestions in this thread, with this particular gem about an Irish mammy coming from MCM:
I pointed out the ISS to my mother one night and she goes "Oh Jesus, what's it doing going over at this hour?
Is the mayor of New York City right to press ahead with his plan to ban giant fizzy drinks from being sold in the city? There was a big debate among commenters about the pros and cons. Albert Mc Einstein knew where he stood on Mayor Bloomberg's crackdown on unhealthy drinks:
Crazy Americans! Now, I'm off down the pub for 568 ml of beer.
There were a huge number of comments expressing shock at the findings of the report into the Hillsborough tragedy which was released this week. It's hard to choose just one, but Mr X summed up a lot of people's sentiments with this one:
Finally, the truth comes out. The extent of the coverup is truly sickening. Finally justice for the 96. The details of the police's attempts to blame the fans are shameful and disgusting.
Ireland took another tentative step back into the bond market this week after a self-imposed break. From Niall Connolly:
Have a break. Have a diktat.
Would you eat ugly fruit? A politician has said supermarkets need to stop rejecting mis-shapen fruit just because they may look strange. Katie Does pointed out that the taste is more important than how it looks:
None of the fruit or veg that we grow out the back would make it into a supermarket. Strawberries of variable size and shape, small often marked apples and pears, misshapen knobbly carrots and potatoes, little lettuces with the outer leaves pre-nibbled and holey, small pale onions. The fat scallions might pass muster to be fair. And all of them absolutely bloody delicious.

Taste has nothing to do with uniformity of size or shape or colour, but we are sort of accustomed to seeing near perfect looking mud-free fruit and veg when we go to a shop. I can see the supermarket dilemma – the reality is if they stocked the kind of stuff we grow, it would almost certainly be left on the shelves.

As for milk, I've no issue with it being used as a loss leader as long as it's the supermarket that carries the loss. No reason why the producer should pay so the supermarket can profit.
Speaking of healthy food, we liked this exchange between Sluazcanal and Gaius Gracchus about whether it's better to keep eggs in the fridge or at room temperature. From Sluazcanal:
I walk out to the hen house and collect my few eggs in the morning, Sure a fridge keeps the fresh but if you want real freshness buy a hen.
And the response?
I keep a cow on my apartment balcony for the same reason
Commenters often have a lot of thoughtful and insightful things to add when it comes to the issue of suicide and this week was no exception. On an opinion piece about Suicide Prevention Day John Roche got a lot of thumbs up from other commenters for this post:
Many recent suicides are due to the economic downturn. The loss of dignity which goes with lack of work, the closure of a business , the sheer feeling of helplessness in the face of these challenges can lead to that awful feeling of not seeing a way out. This is not helped by the pursuit of debtors by creditors who sometimes should stop and think of the effect of their actions on the pursued. Courts too have a roll. Its very easy for a judge to give a judgement and the court registrar to sign it. All just part of a days work. The effect on a recipient however can be devastating and push a person already under pressure over the edge. I said before that there should be courses for those in authority to educate them as to the possible effects of their actions. If it saves one life its worth it.
This was an insightful comment hitting back at criticism of medieval king Richard III after another commenter described him as a "ransacker of Ireland" – but it also contains our favourite typo of the week. Over to Barry:
Have you anything to back that up? The fact he reigned for only two years and was embroiled in the War of the Roses means he probably had nothing to do with Ireland (outside of the Pale) because at the time the vast majority of Ireland was effectively ruled by Garlic chieftains.

In fact it was the Tudors who came afterwards are the ones who began the real pillage of Ireland. If he had won, not just English history would have been significantly different, but Irish history too.
Before adding:
Haha, should be Gaelic not Garlic! Damn autocorrect!
One of the most popular pics this week was this one of US president Barack Obama getting an unexpected bear hug. Reg pointed out what was missing:
What you don't see just out of picture is ten secret service agents with their weapons drawn shouting "put the president down slowly"!
(AP Photo/Pablo Martinez Monsivais)
Spot a good comment? Let us know! Mail christine@thejournal.ie with your suggestions for comments of the week