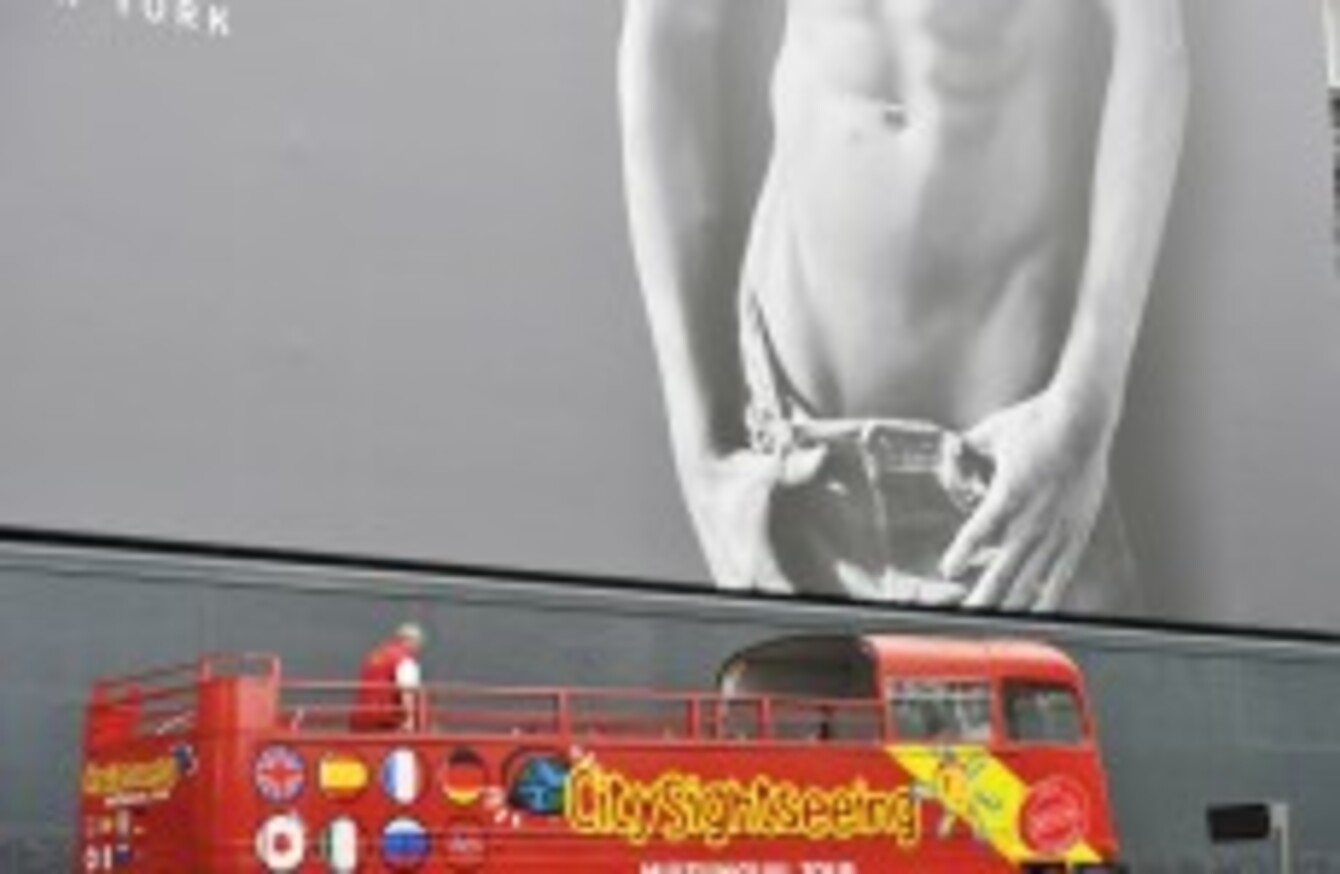 Image: Sasko Lazarov/Photocall Ireland
Image: Sasko Lazarov/Photocall Ireland
EVERY SATURDAY MORNING we like to take a look at all the best comments left on the site by you lot over the past week.
There was a lot of talk this week about teachers, students grants, and public sector allowances. The problems on Apple's new maps – who knew Dublin had a second airport? – provoked a lot of talk, as did Muslim protests in parts of the world – and then there was the removal of the giant Abercrombie & Fitch banner from Dublin's city centre.
So here, in no particular order, are the standout comments from the week.
It's unusual for a book to get its own trailer – but then it is Arnold Schwarzenegger's forthcoming autobiography we're talking about here. First in to the comments was Ray Fagain:
Hardback copy first, then there be a trailer with the title "i'll be paper back" ……..TAXI
A lot of people shared their memories shopping in Guineys in Dublin, which was closed down this week. Jilly Smyth-Gannon described what she missed about shops closing down:
Always sad to hear closures or takeovers by outsiders of shops and businesses that we grew up with, Cleary's Guineys, Bewleys are more than shops and cafés they are part of our memories , I saw my first Santy at Cleary's as did my children , met my dates under the clock lol , bought my tea towels, towels and tablelcloths from Guineys and had cream cakes in Bewleys for my 1st. Communion …..not to mention Cassidy's , Macy's , Smarts, Pim's and Findlaters lol ….ah I miss old Dublin ..
Minister for Justice Alan Shatter unexpectedly weighed in to the debate about mistakes on Apple Maps this week to express his concern that pilots could try to land on a farm in south Dublin unexpectedly marked as an airport. Garret Maguire had a valid concern:
Holy smoke I'd hope pilots wouldn't be using any apple apps!
And Damian O'Keeffe had this to say about Apple Maps showing Dublin Zoo as being located smack bang in the middle of Dublin city centre:
In fairness not the first time temple bar has been called a zoo….
Do young people do enough to change things? Sean De Bhaileis had this perspective on who gets listened to in society on an opinion piece during the week:
Good man Daithi. I'm 36 now and know very little more than I knew at twenty when I had more free time and energy to devote to things. however I'm far more respected for my opinions now than then. I haven't changes in essence, but societies perception of me has.

Plus I know do a fact young people are more principled an honest in general. there's a whole generation of corruption behind us we have to wait out before we can fix things.
Niall Hickey-Horan was concerned about the fate of the model in the giant Abercrombie & Fitch banner which was taken down from Dublin city centre this week over a planning permission dispute:
Ah winter is coming! He'd catch his death of cold if he stayed out like that (in all seriousness though Dublin City Council don't have much to worry about!)
Commenters were divided over the allowances for public sector workers which were reviewed by Minister Brendan Howlin this week. Censored was unimpressed with one in particular:
"Special allowance for those in senior management" – of all the comedy allowances they've accumulated this one has to be the best!
Meanwhile RustySteelBalls explained why one particular allowance may have been needed by workers:
Just looking at the HSE "Sleep-in overnight allowance" reminds me, about 2 years ago I was an inpatient and taking a walk early one morning when I met a bloke I knew, a hospital employee leaving, with what looked like an expensive sleeping bag on his back. I assumed he was off camping somewhere and wished him luck but he explained that he had been sleeping in the hospital overnight, on call, the bed provided for this was a sofa bed from the 70′s and the room was usually occupied day and night so the linen wasn't changed very often. He said that some of his colleagues had questionable personal hygiene so most people preferred a sleeping bag on the floor. He described the sofa bed as something his dog wouldn't sleep on. I didn't believe him but have since asked others, he was telling the truth.
Serious question: what would it be like if humans had the legs of grasshoppers? Some people were dismissive of TCD researchers looking into this – but Harry Ford was pragmatic:
People this is where technology starts. Understanding the basics that are already out there. Knowing that one day the optimal design to engineer limbs (albeit mechanical) to aid in human activity. Somewhat like an 'iron man' suit without the jet pack and guns obviously, imagine what a rescue worker could do with that after an earthquake?
#Open journalism No news is bad news Support The Journal

Your contributions will help us continue to deliver the stories that are important to you

Support us now
The elderly woman who tried to restore this fresco in a church in a northern Spanish town now wants to be paid for her work after huge numbers of tourists turned up to see her er, masterpiece. Marlon Major had a better suggestion:
What a joke…. I have a solution to this situation. Determine how much the piece of work was valued at before her artistry. I assume this would be priceless. Then press her to pay this amount. Then determine how much in royalties she deserves, then subtract what she would get from what she owes. Done and dusted.
Finally Dublin Zoo unveiled its new meerkat pups this week. Joe McDermott got a lot of thumbs up for this:
In my head they already have Russian accents and are insurance brokers…
(Image: Dublin Zoo)
Spot a good comment? Let us know! Mail christine@thejournal.ie with your suggestions for comments of the week