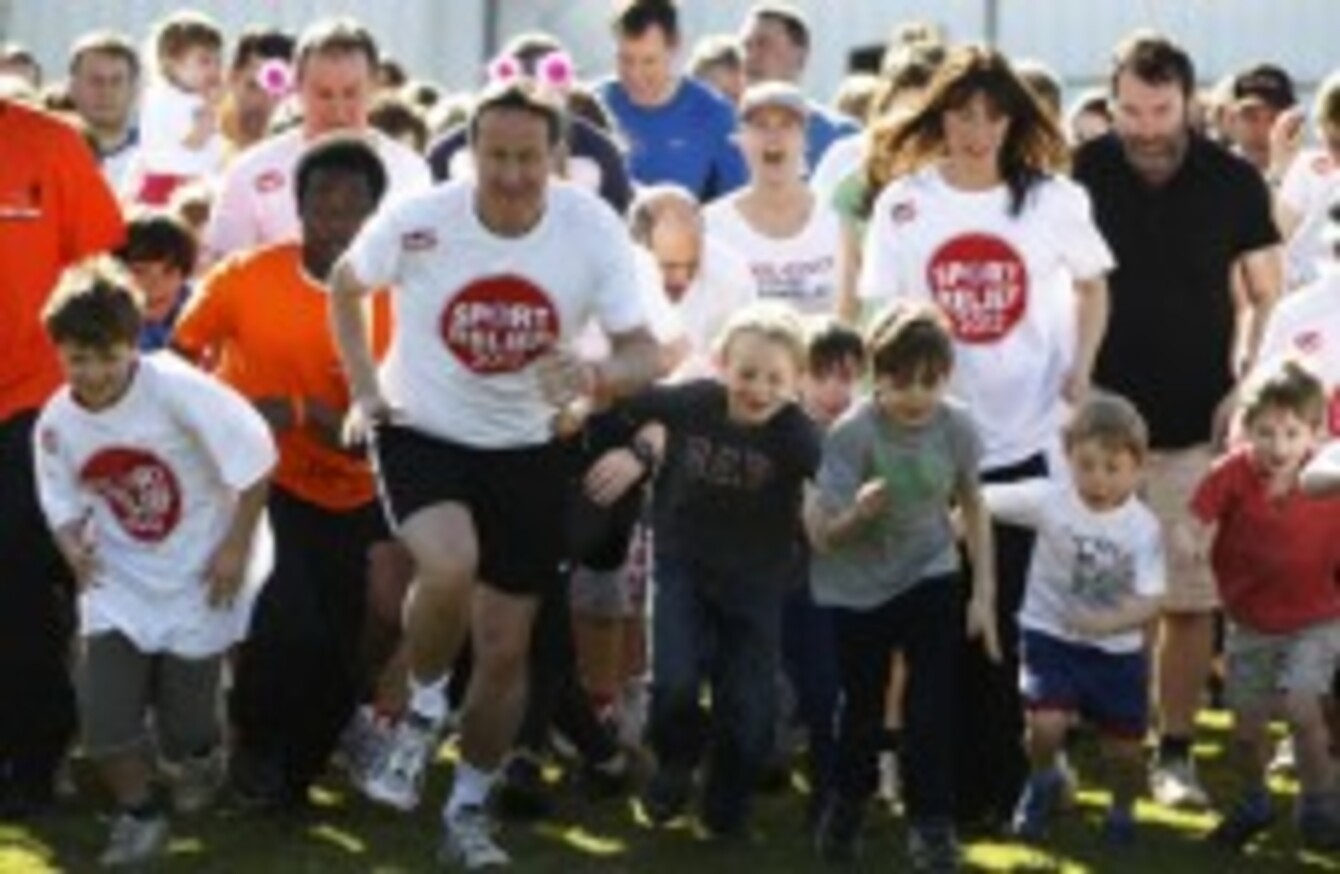 Prime Minister David Cameron at a charity event today.
Image: AP Photo/Lefteris Pitarakis/PA
Prime Minister David Cameron at a charity event today.
Image: AP Photo/Lefteris Pitarakis/PA
A BRITISH CONSERVATIVE Party treasurer has resigned after he was secretly filmed offering access to Prime Minister David Cameron in exchange for financial donations.
In the footage filmed by Sunday Times reporters posing as potential donors, Cruddas is heard saying  that a £250,000 donation would grant "Premier League" access to Cameron
He said that a £100,000 "is not bad" but would be more like the "bottom of the Premier League".
The donation would facilitate a private meeting with David Cameron, he claimed, in which the donors could ask him "practically any questions that you want".
He claimed that some of the bigger donors had gotten access to the private apartment of Number 10.
"Things will open up for you, but you need to go in with a bit of, you know – it's no good scratching around and it's ten grand now, or five grand. Minimum 100 grand, minimum," he said.
Some of the Sunday Times footage is featured in this BBC report:
(Video via TAofMoridura)
In his resignation statement, Cruddas said that he had taken up the post as principal treasurer for the Tory party earlier this month "and was keen to meet anything potentially interested in donating".
Concerning the conversation he had with the undercover Sunday Times reporters, Cruddas said that "no further action was taken by the party" and he regrets giving "any impression of impropriety" in that conversation.
"Clearly there is no question of donors being able to influence policy or gain undue access to politicians," he said, adding: "Specifically, it was categorically not the case that I could offer, or that David Cameron would consider, any access as a result of a donation."
Cameron was attending a Sports Relief charity event with his family today when questioned about Cruddas. He described Cruddas's claims as "completely unacceptable" and said he would launch a part inquiry to ensure this did not happen again.
"This is not he way that we raise money in the Conservative Party," he said. "It shouldn't have happened."