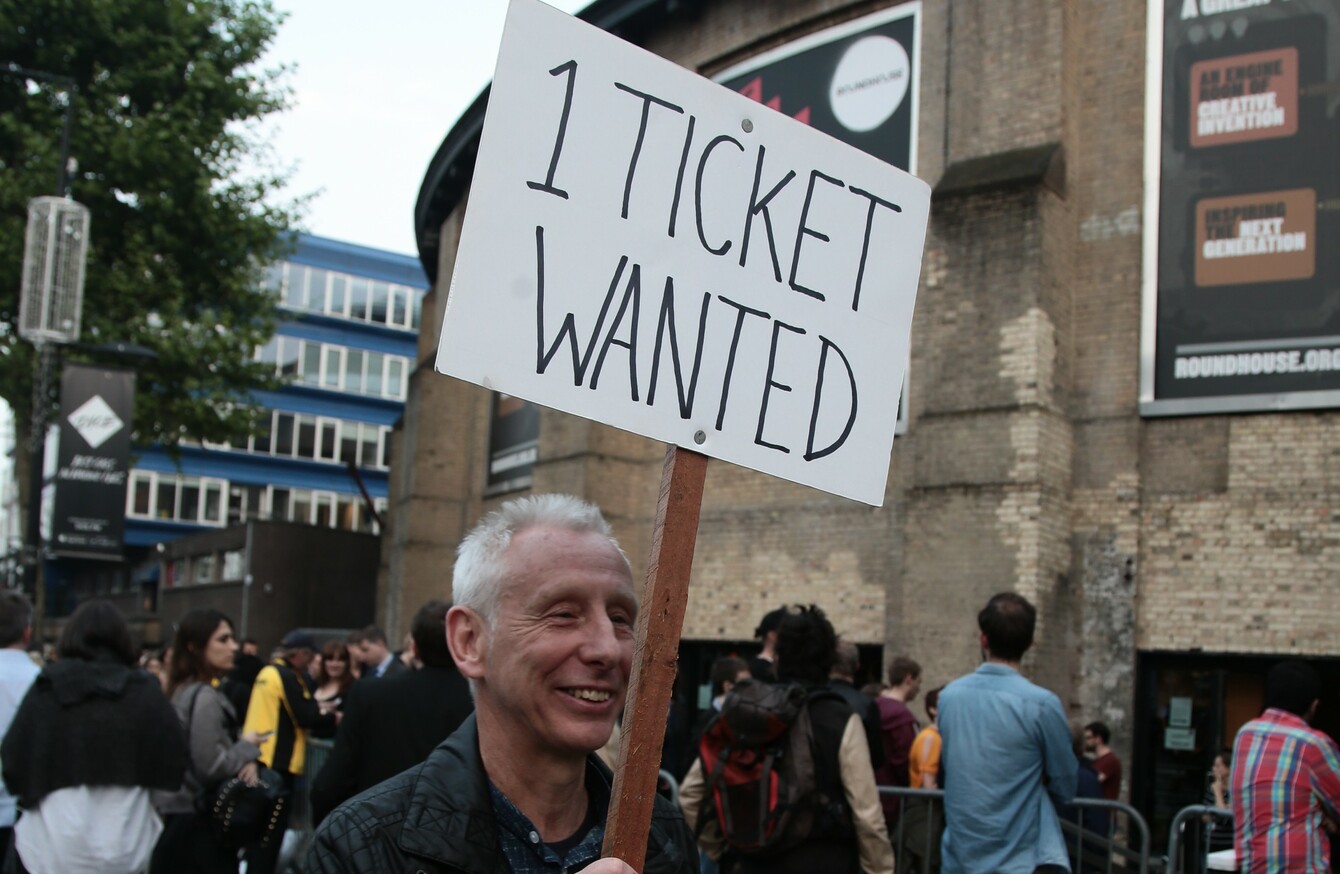 Image: Richard Gray
Image: Richard Gray
IT HAS BEEN a fairly rough Olympics thus far for Team Ireland, particularly the boxers.
But almost overshadowing the failed drug test of boxer Michael O'Reilly has been a ticket-touting scandal, resulting in the arrest and imprisonment of Irish man Kevin James Mallon in Rio, which saw tickets for the games trading for as much as €7,200.
In recent times the sale of in-demand concert and sporting event tickets for vastly inflated prices by (mostly online) ticket touts has become par for the course, the argument being that someone will always be willing to pay whatever the asking price is.
But would you, or have you ever, purchased a ticket from a tout?
We're asking: Have you ever bought a ticket from a tout?

Poll Results:
Yes, but only for face, or close to face, value (3189)
Yes, for a huge price (760)
Comments are disabled as legal proceedings concerning this case are ongoing