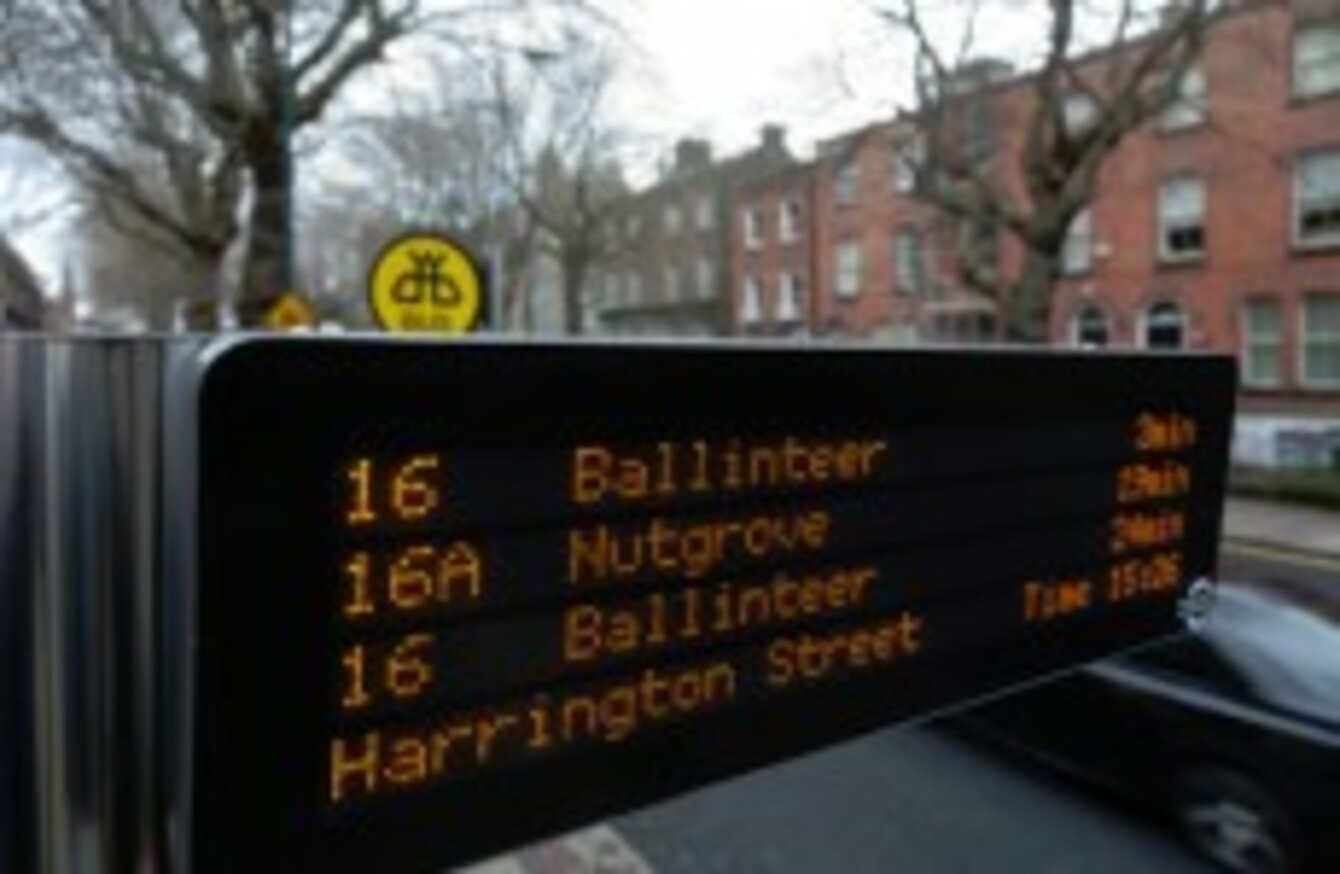 COMMUTERS IN DUBLIN will soon be spared the despair of waiting for a bus that may never arrive, after Dublin City Council unveiled plans for a new live bus information service to operate across the city.
The scheme – being launched this morning by the Lord Mayor Gerry Breen and transport minister Pat Carey – will see an initial trial of ten new electronic signs being activated on an introductory basis.
If the launch goes well, the Council – which is running the system on behalf of the National Transport Authority (NTA) – hopes to roll out a total of 450 signs over the year.
The signs deliver live real-time travel information provided by Dublin Bus, which is in the process of fitting its fleet with GPS trackers to identify a bus's location at any time.
The initial testing phase is intended as a trial to check the accuracy of the information being delivered. The signs can also be used to carry other information about bus services, or messages from Dublin City Council's traffic centre about events like road closures.
A web- and text-based service is also being developed to go alongside the new service, which will be launched later this year when the new signs have become fully operational.
At that point, operators hope to be able to allow passengers plan Dublin Bus journeys through an interactive map.
The Dublin Bus system comes on the back of a similar service operated by Bus Éireann, which runs the When's My Bus? website offering live estimates of when Bus Éireann services are likely to arrive at certain destinations.
Feedback on the proposed plans is being sought through the NTA's new Transport for Ireland website. A similar scheme is being planned for Cork towards the end of the year, with the service extended to Galway, Waterford and Limerick in 2012.