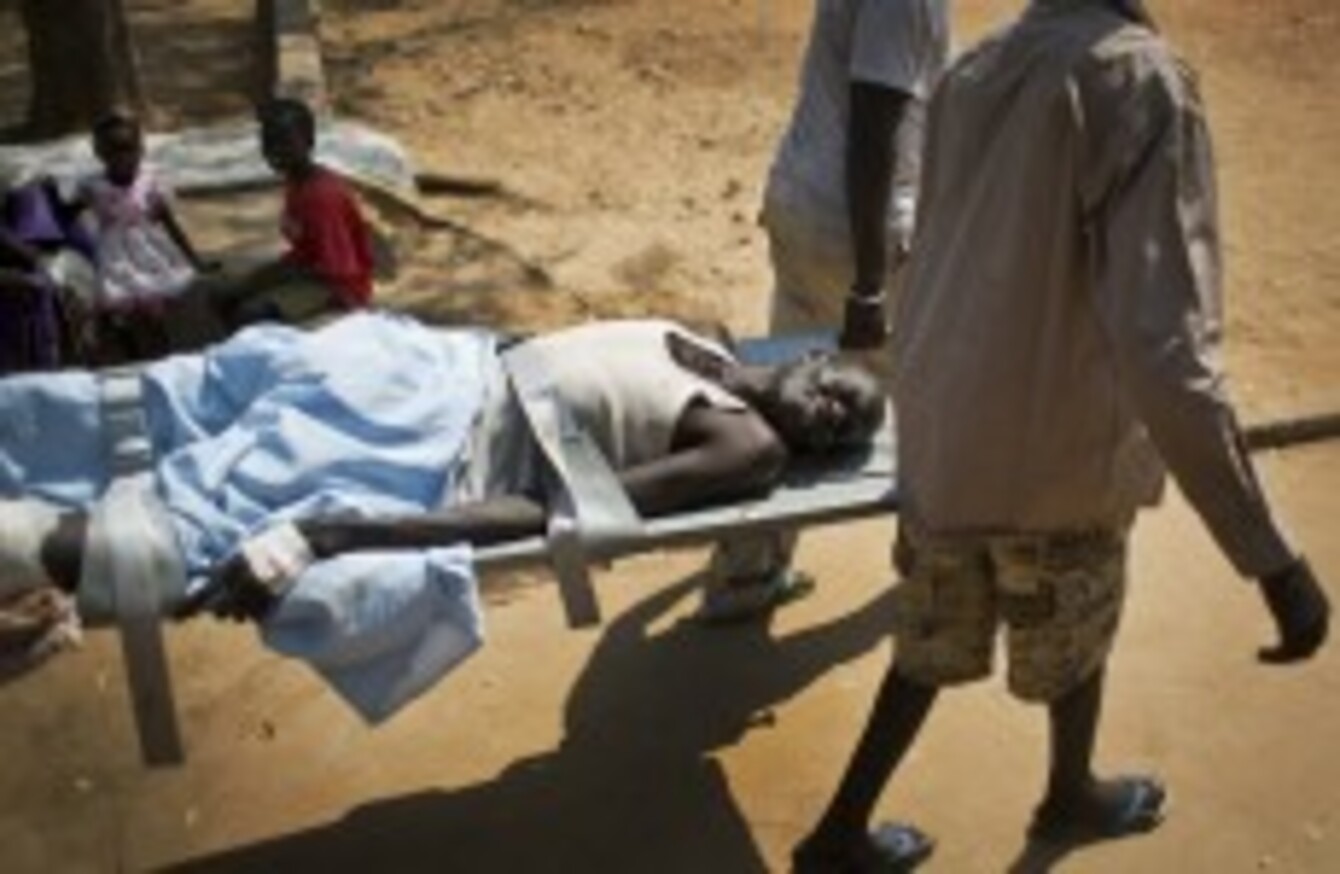 In this file photo, a man with a gunshot wound in his leg is carried by stretcher from one ward to another inside the Juba Military Hospital in Juba, South Sudan
Image: AP/Press Association Images
In this file photo, a man with a gunshot wound in his leg is carried by stretcher from one ward to another inside the Juba Military Hospital in Juba, South Sudan
Image: AP/Press Association Images
TRÓCAIRE STAFF IN South Sudan have been evacuated after intense fighting broke out in the north of the country.
The three staff, who are all South Sudan nationals, have been forced to suspend vital humanitarian programmes in the Melut region and return to Juba, the country's capital city.
Jane Andanje, who heads-up the joint Trócaire-CAFOD programme in South Sudan, said that Trócaire's office was badly looted shortly after the staff members were evacuated:
"Three of our staff members spent three days bunkered inside the UN compound in Melut before we were able to evacuate them to Juba. They reported constant shelling – believed to be mortar fire – while they were in the compound. We are relieved that they are safe, although our office in Melut has been badly looted.
The UN has reported that four displaced people sheltering in the 'Protection' section of the compound have been killed in the crossfire, and eight people injured.
The UN reports that over half of the country's 12 million people need assistance and some areas are on the brink of famine. South Sudan has vast oil reserves, but due to fighting is also one of the world's most aid-dependent states.
Fighting broke out in December 2013 when President Salva Kiir accused former deputy Riek Machar of attempting a coup, setting off a cycle of retaliatory killings across the country.
Amid reports of massacres, rape and the systematic destruction of towns, international sanctions have been repeatedly threatened.