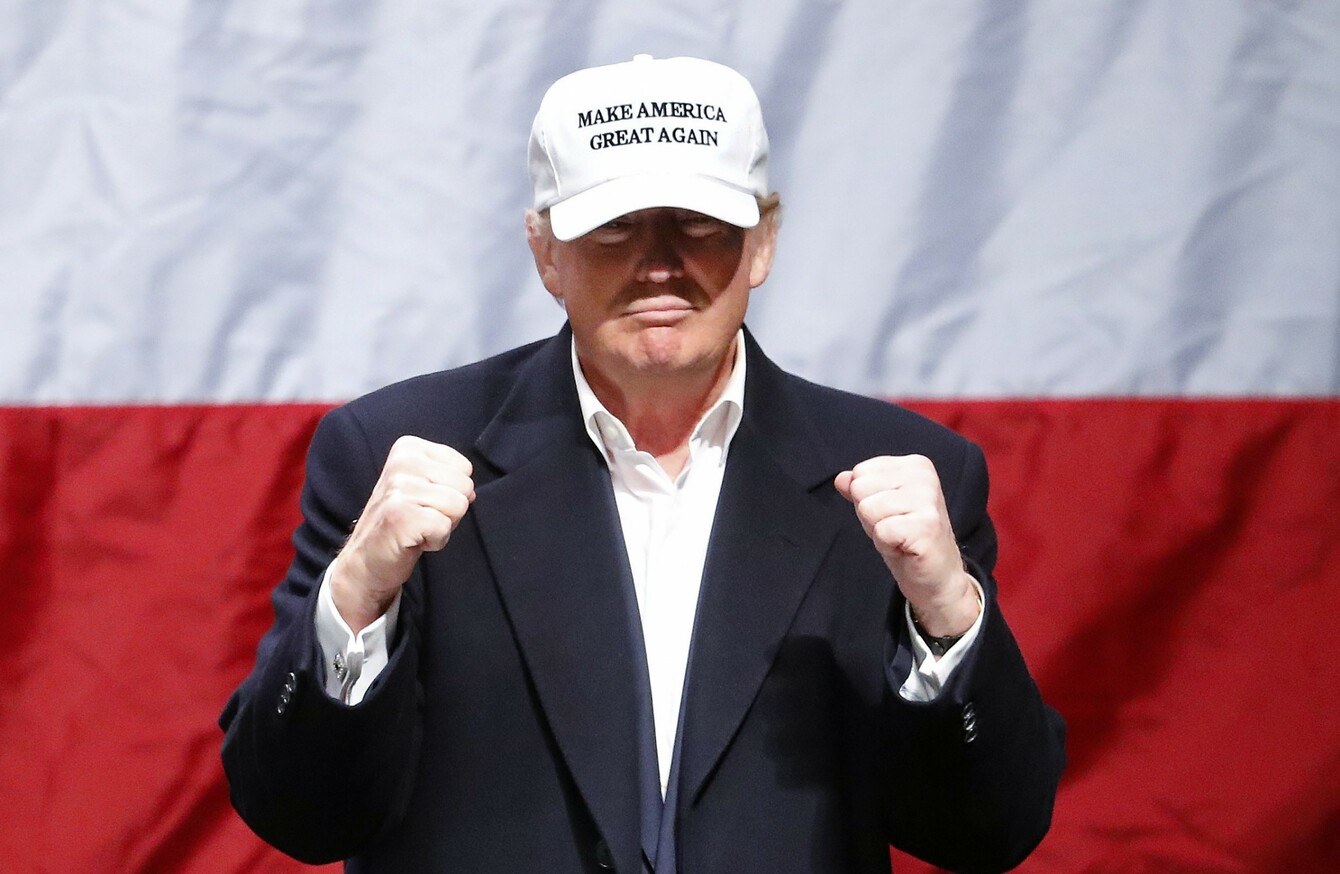 Image: Paul Sancya
Image: Paul Sancya
DONALD TRUMP HAS cruised to victory in the US Electoral College, despite thousands of anti-Trump protesters who converged in cities across the country.
Today's vote ensures that the billionaire will become America's 45th president.
Texas put the Republican president-elect over the 270-vote threshold.
Electors had been deluged with emails, phone calls and letters urging them not to support Trump.
Two Texas electors cast protest votes against Trump, but in the end he had more than he needed.
What is the Electoral College? 
When US voters cast their ballots on 8 November, they did not directly elect the next president but rather 538 'electors' charged with translating their wishes into reality.
Trump won a clear majority of those electors – 306, with 270 needed for election – despite losing the popular vote to Democrat Hillary Clinton by nearly three million votes.
The number of electors allocated to each state is based on how many representatives it has in the House plus one for each senator.
The District of Columbia gets three, despite the fact that the home to Congress has no vote in Congress.
Earlier today documentary filmmaker Michael Moore issued a personal appeal to Republican electors not to elect Trump.
In a post widely shared on social media, Moore promised to pay any fines incurred by electoral members by voting against Trump.
He called on the electoral college members to "vote with their conscience".
- With reporting from AFP