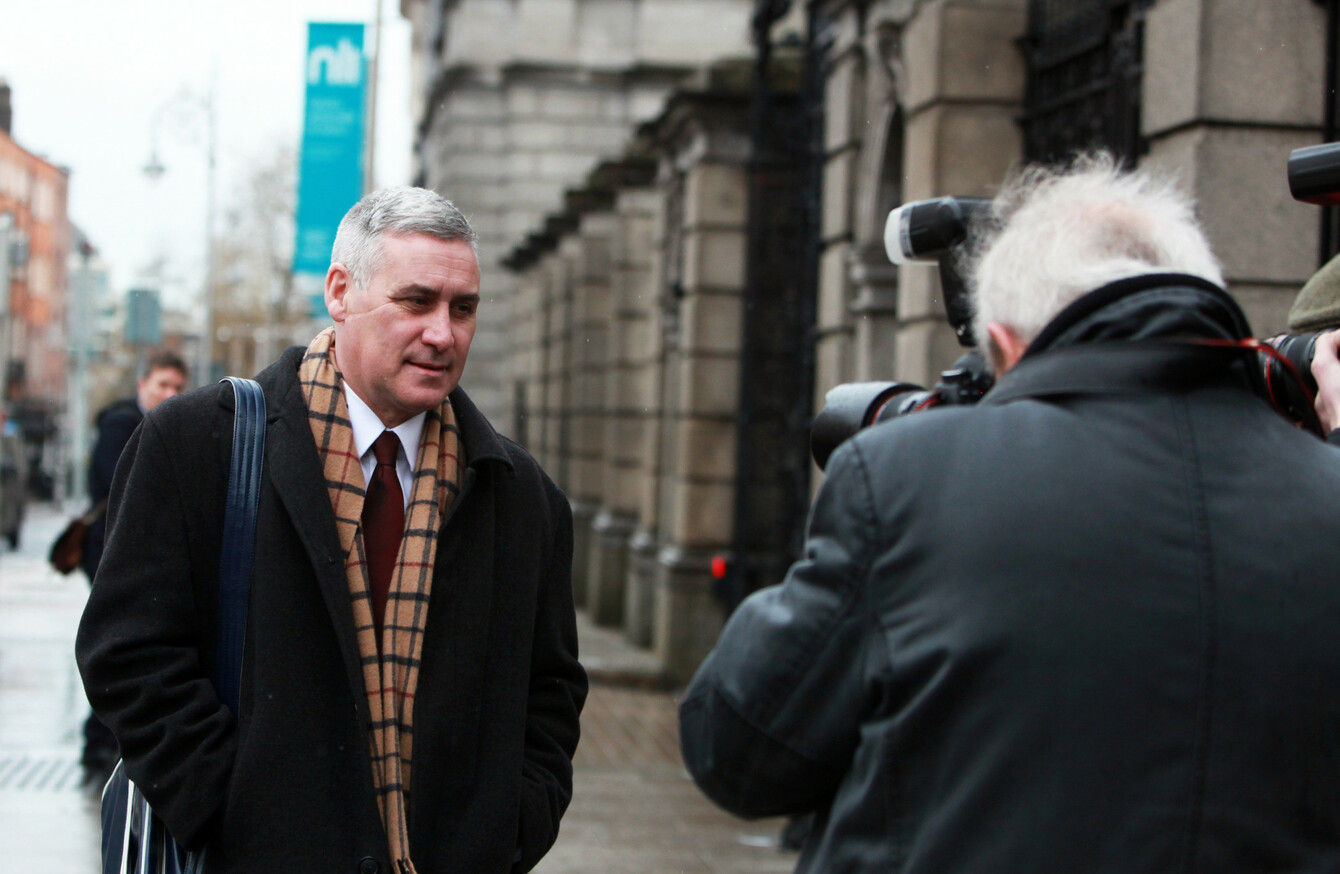 Tusla CEO Fred McBride
Image: Leah Farrell/Rollingnews.ie
Tusla CEO Fred McBride
Image: Leah Farrell/Rollingnews.ie
TUSLA CEO FRED McBride has said that politicians and the media "need to fall in behind the message" the agency is portraying as negative coverage isn't helping with its aim of recruiting and retaining more staff.
Speaking to TheJournal.ie, McBride said that progress has been slow in boosting the numbers of frontline social workers at the agency and said a number of scandals that hit the headlines was acting as a deterrent for some people to stay with the agency.
"We're not the only game in town [for graduates]," he said. "If we're giving the message that it's good to work in children's services, and that family support and child protection is extremely rewarding, and yet they see people being pilloried in public all the time, it gives a counter message."
McBride was speaking at the end of another challenging year for the Child and Family Agency, which will be four years old in operation in January.
Between the Disclosures Tribunal, an Ombudsman report, the handling of the Grace case, Hiqa investigations and the Data Protection Commissioner, Tusla has been subject to a great deal of scrutiny this year according to its CEO.
McBride said: "Whilst we absolutely welcome scrutiny – and scrutiny helps us to improve – I've never known, in all my career, so many scrutiny processes going on at the same time. What I'm pleased to say is it's not blown us off course."
It is this scrutiny that is not helping Tusla keep staff, he said.
"There's only a limited number of social workers and graduates every year in Ireland," he said. "We're competing with the HSE, care groups, disability [and] older people. We're also competing with probation, and the community and voluntary sector.
We are saying we won't get everything right, and mistakes will be made, but if we've made reasonable decisions based on the evidence we've got, people will be supported. I think politicians, and government and media, frankly need to fall in behind that message.
Workloads
He said that workloads were also a major issue for workers on the frontline, but that the agency was taking measures to try to alleviate the heavy caseloads being placed on many of them.
McBride said: "There's no doubt that a lot of the workloads are intense… I think the retention issues are how we can provide good, robust support to people particularly in the first couple of years after they graduate.
I think some new graduates don't realise what they're getting themselves in for. We are looking at protected caseloads for new workers.
McBride also referenced a new tool the agency would use to examine employee workloads and prevent them from becoming unmanageable, and the creation of new senior practitioner posts to provide employees with the chance to progress further outside of management.
He said that more "robust" decision-making would help to alleviate high caseloads on employees' desks.
"[It's] being much more robust in our decision-making about what is social work business, and what can be diverted away," he said.
I think that there's been a bit of a culture in the organisation and certainly in the HSE where things were opened or kept open just in case something might go wrong. People were worried if they closed something off or didn't open it in the first place and something went wrong, they would be absolutely hammered.
I say to them 'If you've followed a robust decision-making process, and the evidence says you should either close this case or defer it to a lower level, we will stick by you'. Whether people believe me or not. I do support people if things go wrong if they've made justifiable decisions… I won't try to defend the indefensible. I think that culture is beginning to change.
Unrealistic
McBride said he is pleased with the progress being made by the agency, and thinks it may be possible for Tusla to become "a sustainable, self-sufficient organisation" by 2018, or soon thereafter.
Despite the frequency with which negative stories about the agency reaches the news, he said that on "most occasions", they get it right.
"We're very happy to be held accountable to reasonable standards. I find it difficult being held accountable when the benefit of hindsight is applied," he said. "If something goes wrong down the line, we're held accountable because looking at it through a hindsight lens, you then know something went wrong. You look at the decision at the time and it looks like a wrong decision.
The logic then gets applied retrospectively. That's not a reasonable way of judging how we perform… It's an emotive issue. If serious harm is visited on a child, people get very emotional about that. There's seldom easy answers. There are risks whatever we do. Removing children from their home can be every bit as damaging as leaving them where they are.
Having taken the reins of child protection from the HSE at the beginning of 2014, McBride said Tusla had an enormous job on to extricate old processes.
With legacy issues such as having just paper-based records in some counties (a legacy from old health boards), condensing nine different payroll systems into one, and creating a standardised range of criteria to use alongside judgement in cases, McBride said the agency is getting there but expecting them to have it all working smoothly now is unrealistic.
"The notion that after decades of this State, in my view, not really getting to grips with the child protection and family support system at all, to expect it to be fixed in four years is just so unrealistic," he said.
It feels like there's a perception out there: 'Why haven't you fixed it [by now]?'. Let's get real.