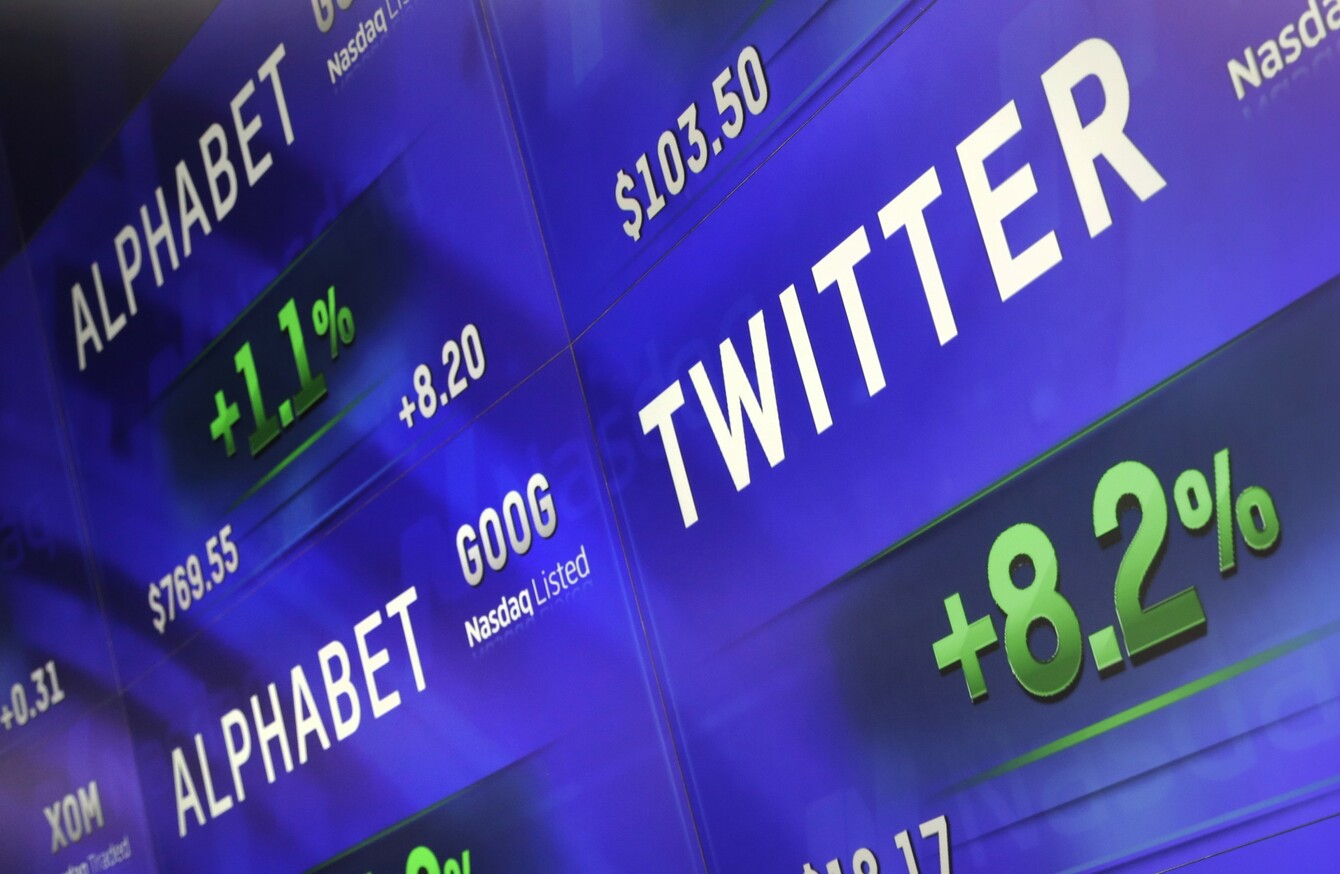 Image: Associated Press
Image: Associated Press
TWO OF THE world's leading technology companies have reportedly expressed interest to purchase microblogging website Twitter.
According to reports from CNBC, Twitter has been in talks with suitors such as Google's parent company Alphabet and Salesforce about brokering a deal to take on the social media site.
In recent years, Twitter has struggled to build further on its user base and keep pace with other faster-growing social networking smartphone apps. Since the beginning of last year, it has hovered just above the 300 million active users mark.
In early September reports emerged that Twitter's board was weighing up ways to cut costs, ramp up revenue or possibly maximize shareholder value by selling itself.
After reports emerged of a possible sale, shares at Twitter surged by an initial 15% in opening trade on Friday.
It has been reported that the majority of Twitter's board of directors is in favour of a takeover. A sale is not expected in the immediate future, but would more than likely take place before the end of the year.
In response to the news from CNBC, Salesforce head of digital Vala Afshar tweeted, "Why @twitter? 1 personal learning network 2 the best realtime, context rich news 3 democratize intelligence 4 great place to promote others."
Troubled ship
Twitter has struggled in recent years to compete with rivals such as Facebook and since going public in 2013, the social media giant has failed to hit a number of annual new user targets.
Earlier this year, the company reported its eighth consecutive decline in growth quarter-on-quarter.
Last year, Twitter co-founder Jack Dorsey rejoined the company as chief executive in a move to help steer the business through its difficult growth stage and has seen mixed results.
Since his return, he has targeted revamping the company's ad business model and video platforms in order to address the lack of growth at the company.
- Additional reporting from AFP
Written by Killian Woods and posted on Fora.ie