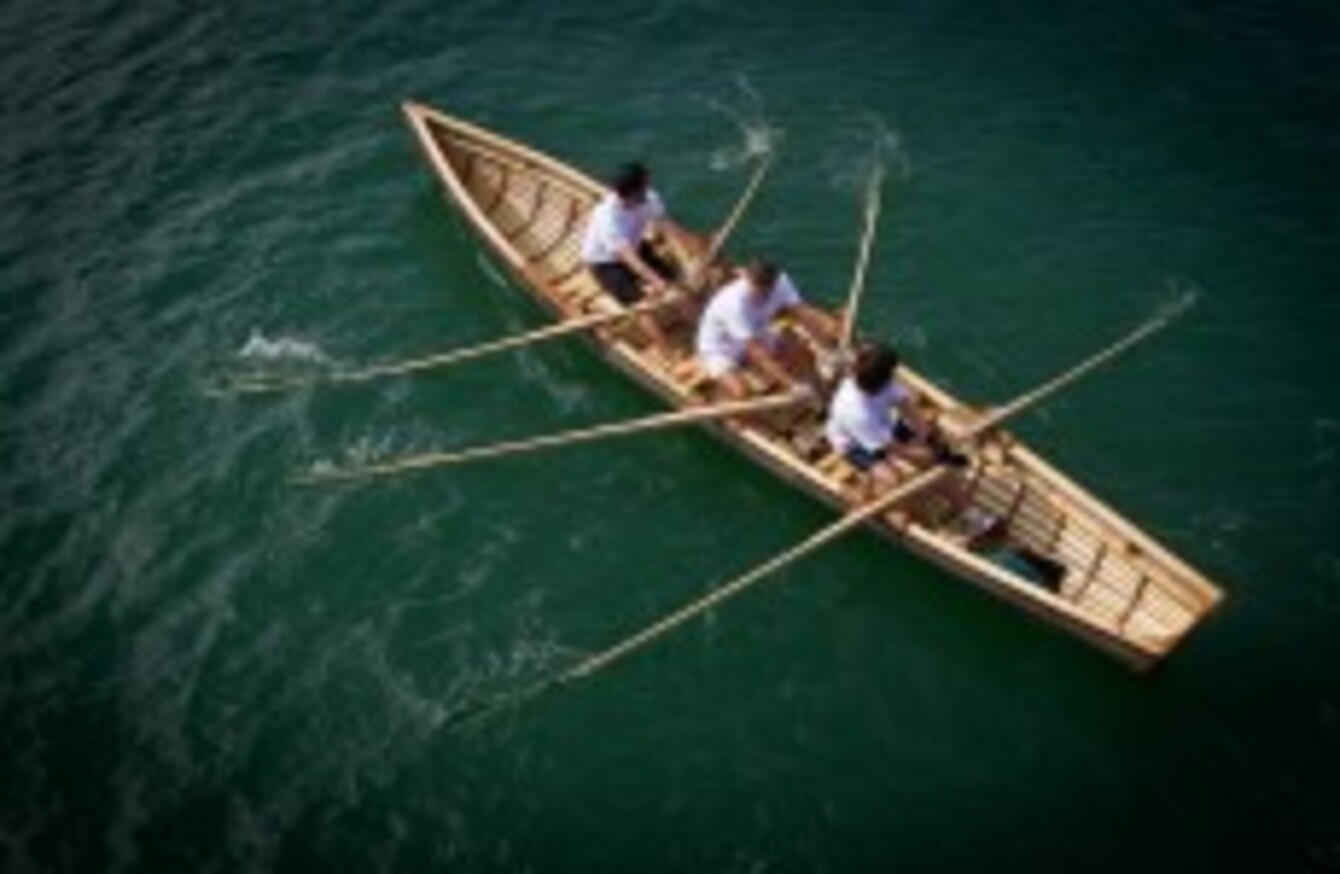 One of the two currachs
Image: Des Moriarty
One of the two currachs
Image: Des Moriarty
TWO HAND-BUILT CURRACHS will be launched in to the Irish Sea this weekend after being built by a team of volunteers in Dublin's East Wall.
The boats were built as part of a month-long currach workshop in East Wall, where artist and boat builder Mark Redden led a team on what's involved in the ancient Irish technique of boat building.
Currachs are traditional Irish boats, which used to be covered by animal skins, and are often found on the west coast of the country.
"As a physical thing the currach represents something more than a simple water craft. It stands for the quality of ancient design, a legacy left to us by our forebearers, and a resourcefulness applicable to today's life," said Redden.
The team behind the new currachs hope that they will be able to compete in regattas off the west coast.
The boats were built in the East Wall Water Sports Centre in  Dublin's docklands, right beside the river Tolka.
In a piece of good news for the currach team, Met Eireann says that the weekend is going to be be relatively mild and less cold and blustery than the last few days have been – which should mean less choppy waters for launching the currach.