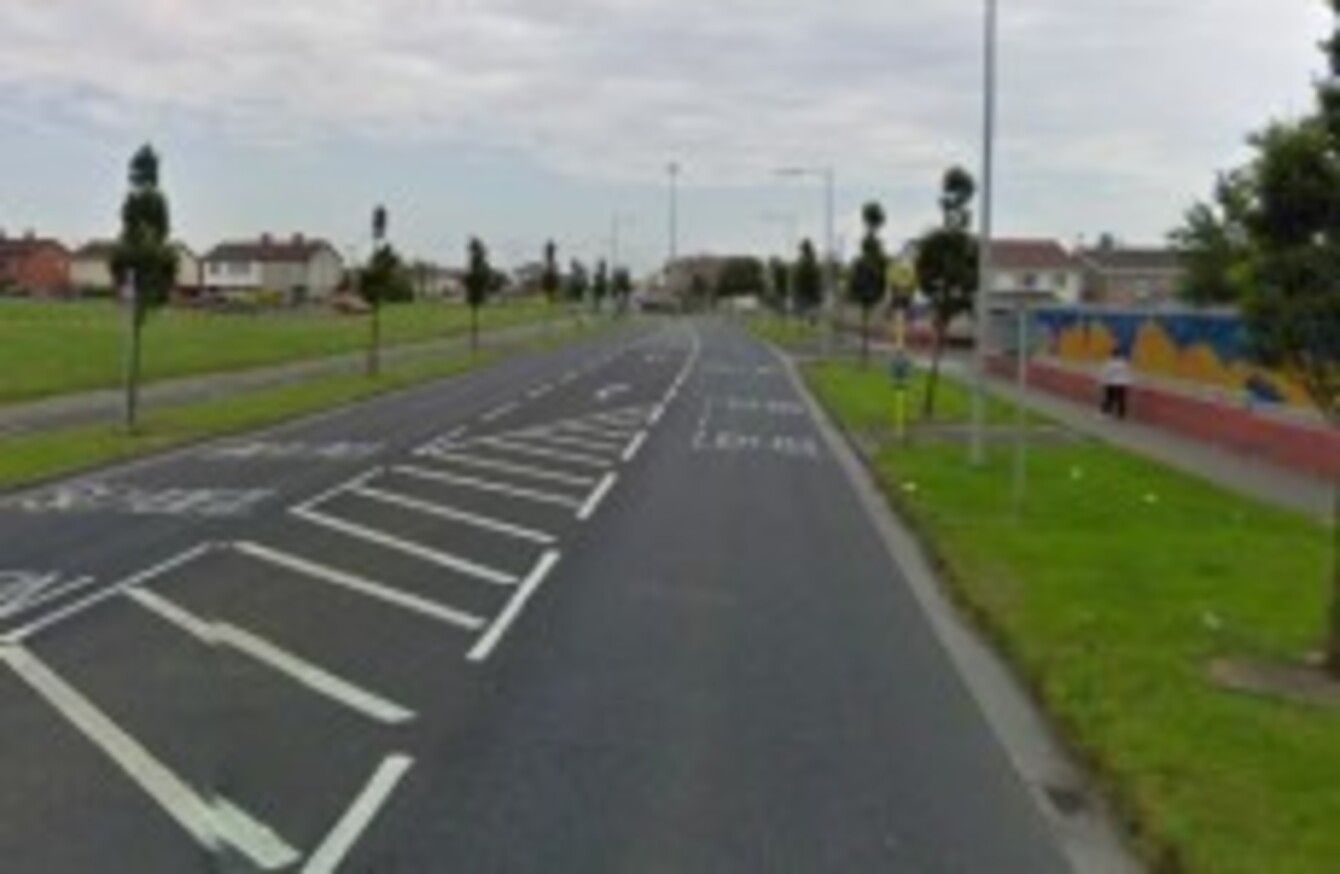 Neilstown Road, Dublin
Image: Google Maps
Neilstown Road, Dublin
Image: Google Maps
GARDAÍ CONFIRMED THAT two men have been arrested following an incident on the Naas Road last night in which a car was followed and rammed on the M50 motorway.
At approximately 8.15pm, a 40-year-old man, accompanied by a 44-year-old female passenger drove into a car park in Naas with a view to selling a car.
As the BMW attempted to drive from the car park, the exit was blocked by two vehicles – a car and an SUV. The BMW was then rammed by the car which had blocked the exit.
Followed
The BMW managed to exit the car park, however the drivers were followed by both the car and the SUV along the M50 where attempts were made to ram it a number of times.
The BMW was rammed by the car on the Neilstown Rd where both vehicles came to a stop. Both occupants of the BMW managed to flee the scene on foot and contacted the gardaí.
A short time later, two men, aged 30 and 21, were arrested in connection with this incident. They are being detained at Lucan Garda Station under the provisions of Section 4 Criminal Justice Act 1984.
Both men are expected to appear before Blanchardstown District Court this morning charged in connection with this incident.
Investigations are continuing, said the gardaí.