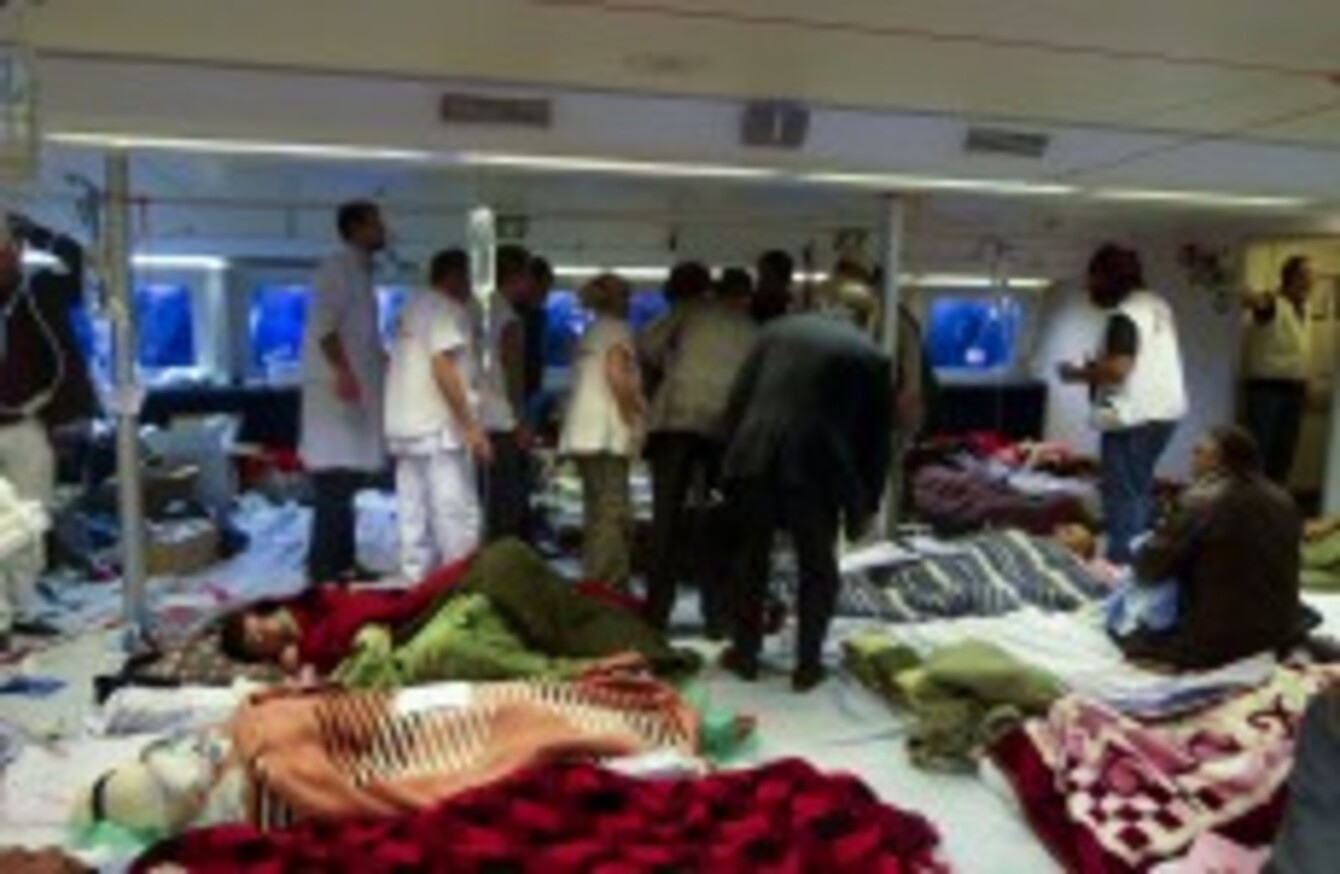 Image: Aurelie Lachant, MSF
Image: Aurelie Lachant, MSF
HUNDREDS OF WOUNDED people have been evacuated from a hospital in the besieged Libyan city of Misrata, as violence continues to rage across the country.
Patients were evacuated to both Tunisia and Turkey by two separate groups after the hospital was bombarded on Sunday.
A Turkish ship, the Ankara, evacuated 250 wounded Libyans to bring to Turkey for treatment on Sunday – however crews were forced to leave behind many more who were pleading for help, Euronews reports.
Conditions for those in Misrata have deteriorated significantly according to one man, who told Euronews: "The water and electricity were cut off around 30 days ago. We had no idea of what was going on outside Misrata, nothing". He added that Muammar Gaddafi's snipers were shooting at people from the tops of buildings.
Meanwhile, Médecins San Frontieres (MSF) rescued 71 wounded people from the hospital on Sunday, including three people on life support, 11 people suffering from major trauma, and many others with abdominal wounds and open fractures, it said.
Helmy Mekaoui, an MSF doctor who coordinated the medical evacuation, said: "We managed to dock at Misrata on Sunday afternoon, despite intense fighting in the city over the past few days. The violence caused an influx of wounded people and it was fortunate we could be there and get them onboard".
The rescue boat carrying the wounded and medical personel arrived in the Tunisian port of Sfax early this morning.
MSF has donated medical supplies to assist the Libyan Health Committee in Misrata, including 300 surgical kits sufficient to perform 1000 operations, drugs, sterilisation materials, and intravenous fluid.
Evacuation from Misrata

Evacuation from Misrata

Evacuation from Misrata

Evacuation from Misrata

Evacuation from Misrata