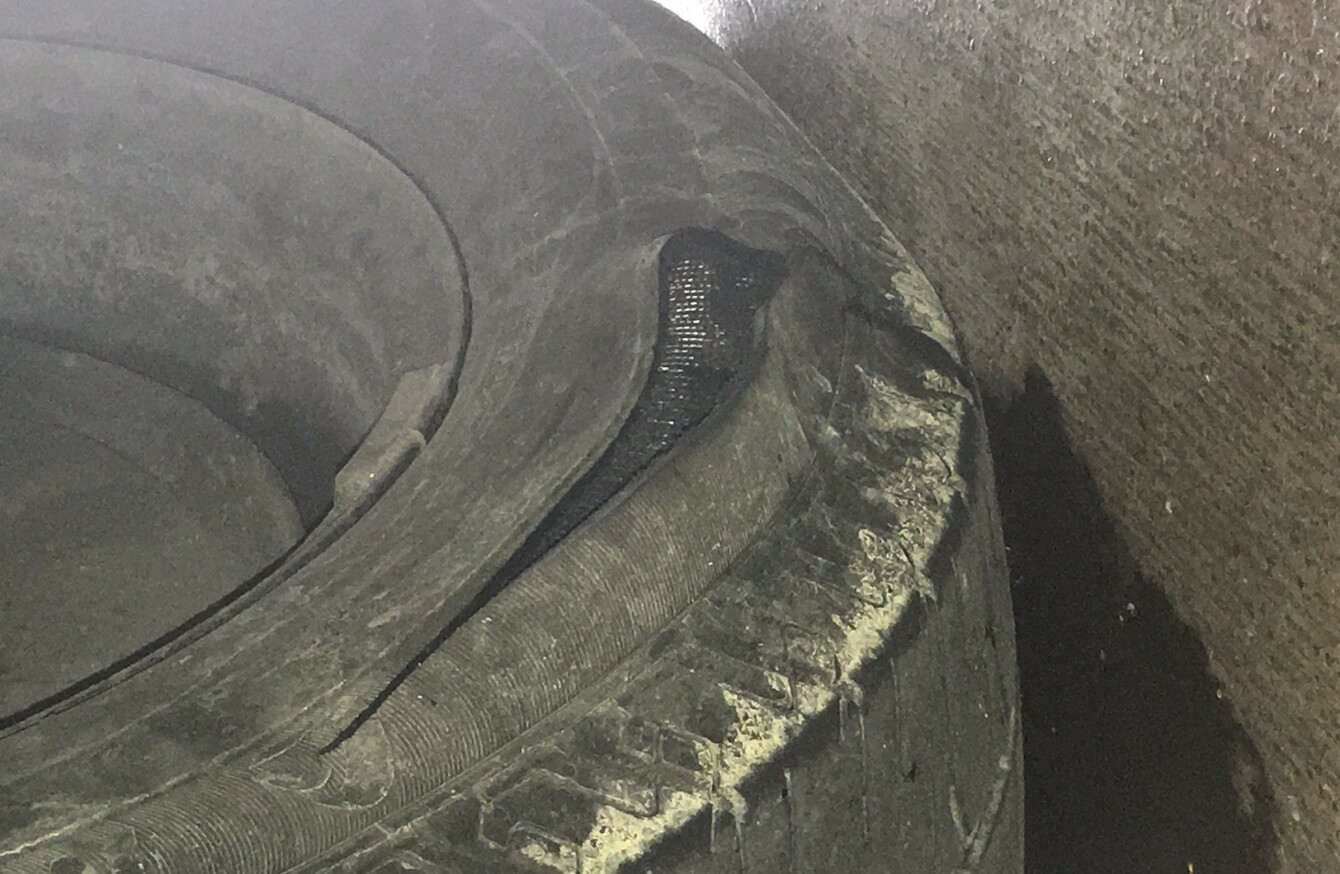 Image: Newspress
Image: Newspress
WHEN IT COMES to the issuance of penalty points for worn or unsafe tyres, the authorities aren't being strict enough, according to tyre maker Continental Tyres.
Since driving on worn or unsafe tyres became a penalty point offence in May 2016, just 853 penalty notices have been issued.
However, Continental says maintenance depot managers are reporting that it is a "very regular occurrence" for customers to bring vehicles in with tyres that are so worn they are both illegal and dangerous.
Commenting on the findings, Tom Denigan of Continental Tyres Ireland said:
Even to the untrained eye, the faults on these tyres were immediately apparent, but the only way we can tackle this problem is with more stringent enforcement of the new regulations. We fully support the Garda in their work aimed at keeping our roads safe, and we understand the serious manpower challenges that the force faces in doing their day-to-day work.

However, we are not calling for a whole new programme of roadside checks aimed at tyre safety. We would suggest that a vehicle's tyres could be easily and quickly checked by a Garda when checking for perhaps, motor tax/insurance or indeed, breathalyser tests for alcohol or other drugs. Our sole motivation is to ensure the worst examples of bad tyres that we uncovered are kept off our roads, that would be a huge boost to road safety across the country.
He was keen to point out that the onus is not just on An Garda Siochana to enforce this, but on motorists themselves to take responsibility for ensuring that their vehicle is in a roadworthy and safe condition. Tyres not only play a crucial role in ensuring that your car handles correctly but also play a significant part in reducing braking distance, which can be the difference between being involved in an accident or not.
The tyre-related penalty point offences that were introduced in May 2016 are as follows:
Bald / not maintained / damaged tyre
Tyre with a cut
Tyre with tread depth less than 1.6mm
Tyre with lump / bulge / tear / partial failure
Unsuitable tyre
The busiest month for the issue of tyre-related penalty point notices was August 2016 when 108 notices were issued. The lowest level of enforcement of the tyre safety regulations was in May, the first month of the new regulations, when just 46 were issued.