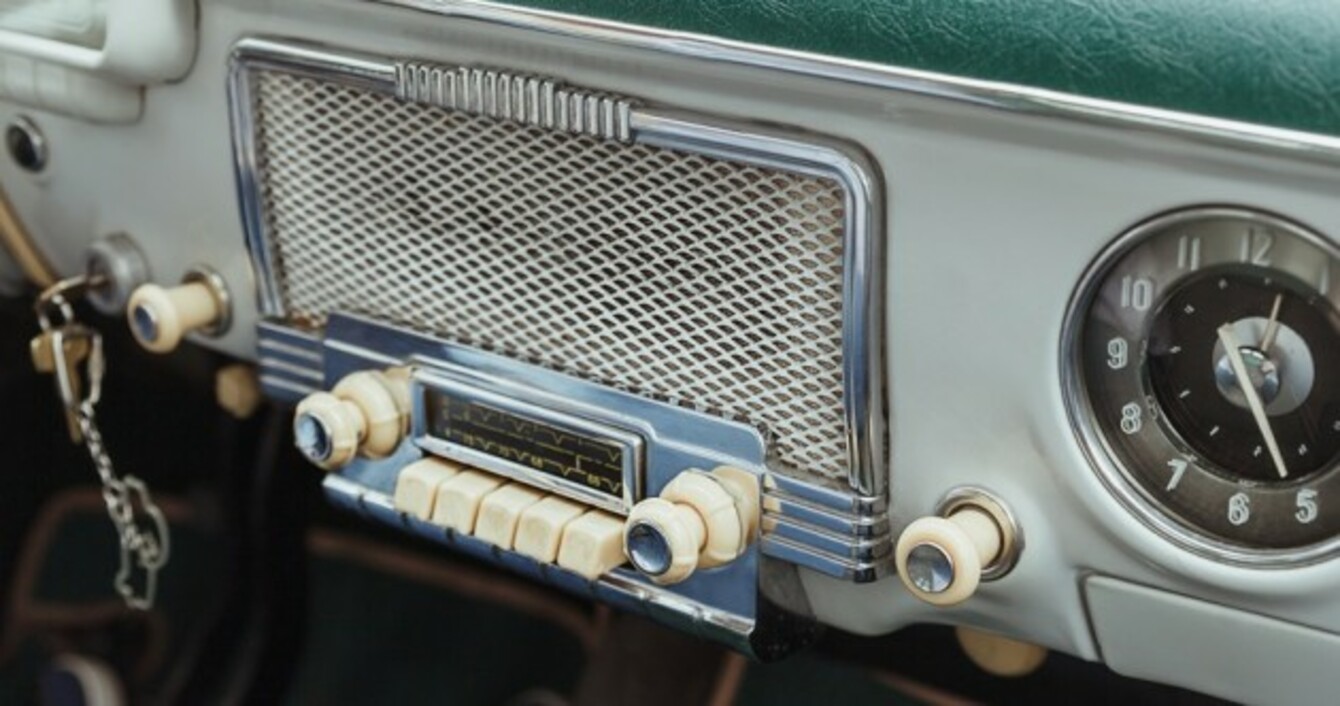 Image: Shutterstock
Image: Shutterstock
"HERE IN MY car, I can only receive, I can listen to you, it keeps me stable for days, in cars."
Gary Numan may have been onto something here, assuming he was singing about listening to his favourite playlist in his car.
There have been a number of studies looking at the effects music has on driving. Many results show that music can have a positive effect on a driver's mood and ability – but this is dependent on the type of music.
We've rounded up the results of several high-profile studies for advice on how, and when, to listen to music in the
1. Singing along helps de-stress
Recent research from Spotify shows that many drivers have a secret playlist that is only listened to during solo drives and they turn the music up and sing along. Neuroscience has shown that singing makes "us happier, healthier and smarter and more creative". It also releases the feel good hormones in our body that help reduce stress and anxiety.
There is great joy to be found in singing your heart out with others too, as the Bohemian Rhapsody scene in Wayne's World shows. Singing together helps people bond and you don't even have to be a good singer to reap the benefits as even singing of "mediocre quality" can still produce "satisfying and therapeutic sensations".
So, the next time you are stuck in traffic turn up your favourite tune and sing along to help beat the stress and anxiety of going nowhere fast.
2. Fast music makes people take risks
For safer driving listen to music that has a tempo of around 60 to 80 beats per minute – this tempo mimics that of the human heartbeat. A study conducted at the London Metropolitan University observed the behaviour of drivers whilst listening to different playlists. The songs on the playlist that coincided with the safest driving included Come Away with Me by Norah Jones, Billionaire by Travie McCoy featuring Bruno Mars and Tiny Dancer by Elton John. I'm surprised that playlist didn't send the drivers to sleep.
And the most dangerous driving song used in the experiment? Hey Mama by the Black Eyed Peas. You can see the full list here.
Discussing the findings, Dr. Simon Moore of London University said that different types of music affect your driving style and rock and hip hop are especially dangerous for drivers.
Music that is noisy, upbeat and increases your heart rate is a deadly mix. Fast beats can cause excitement and arousal that can lead people to concentrate more on the music than on the road.
RAC research supports this stating:
In general, if music is above 60 beats per minute, listeners experience a faster heart rate and increased blood pressure.
3. And loud music means slower reactions
Loud music can have a negative effect on reaction times whilst driving. A Canadian study found that it took participants 20 per cent longer to carry out physical and mental tasks to music played at 95 decibels compared to 53 decibels. Speaking about this study Edmund King, Executive Director of the RAC Foundation said:
The findings of the Canadian study are bad news for decibel loving drivers, as they prove that not only is loud music a nuisance to others, it could also be the cause of accidents on the roads. Although the increased reaction time from playing loud music translates into mere fractions of a second… this delay could mean the difference between a hit or a miss.
So if you want to drive more safely and concentrate more turn the volume down.
4. Avoid reggae and jazz, stick to classical
The type of music you listen to can also affect your driving. In one particular study looking at genre of music and driving, people who listened to jazz were significantly more likely to report getting a speeding fine and reggae lovers were more likely to be involved in near-misses. Classical music has been shown to calm down listeners, promote relaxed behaviours and reduce road rage.
Fun fact: back in 2011, Germany's then transport minister released a CD called Adagio in the Automobile. Thousands of drivers picked up the compilation, which was a compilation of slow tempo Mozart piano concertos which even featured Ramsauer himself playing part of Mozart's Piano Concerto Nr. 21.
So turn off the Bob Marley and stick to Mozart for a more stress-free driving experience.
5. But above all… stick to music you like
One study suggested that different types of music are good for different types of driving situations. For example, music with a steady but fast beat can help people concentrate during complex situations and is good for driving in the city.
Lucky for us we don't have to read all the studies to find out what we should be listening to as researchers have created a playlist of seven original compositions for specific driving scenarios. The playlist is available for download on Spotify, iTunes, and Soundcloud.
Just be careful, as if you don't like the music this can actually cause stress and distraction.