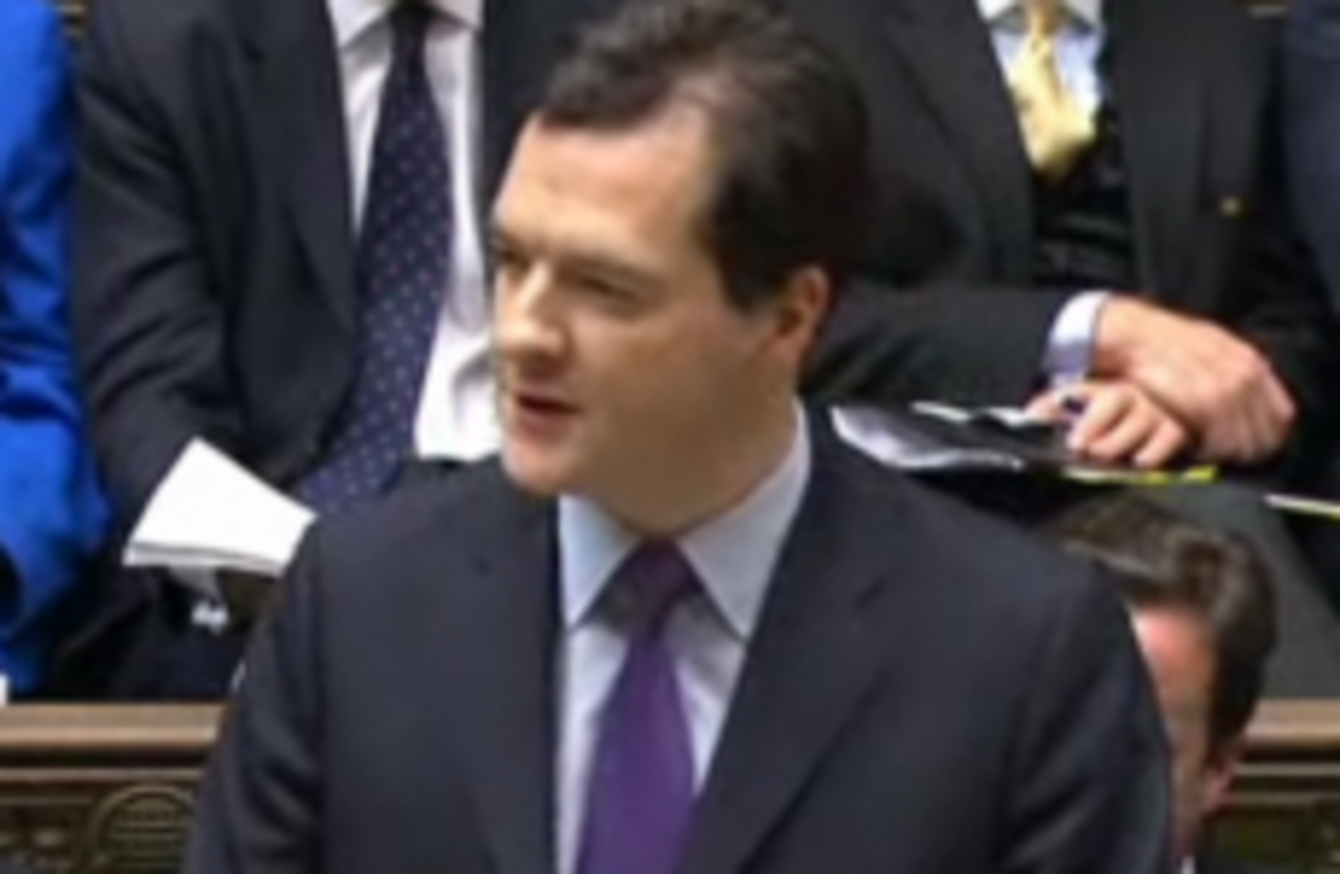 BRITAIN'S CHANCELLOR George Osborne has acknowledged that the UK's economic growth will be slower, and inflation will be higher this year than previously forecast, as he unveiled a tough annual budget in the House of Commons today.
Amid growing concern about Britain's shaky recovery from its worst recession since the end of World War II, Osborne attempted to focus on growth-promoting measures to improve Britain's international competitiveness.
Chief among those measures is a flagship move cut of five per cent in corporation tax, reducing the rate to 23 per cent in three years' time.
A 2 per cent cut will be introduced immediately, with a further 1 per cent each year until 2014.
"Let it be heard clearly around the world … that Britain is open for business," Osborne told a crowded Commons.
Britain was in recession for longer than the other G7 industrialised nations, and a shock 0.6 percent contraction in GDP in the final quarter of last year has heightened fears for the future.
Osborne said that the Office for Budget Responsibility has downgraded its forecast for economic growth for 2011 to 1.7 percent, compared with the 2.1 percent it predicted back in November, because of rising commodity prices and the fourth-quarter contraction.
The agency, created by Osborne last year to keep economic forecasts at arm's length from government, also sharply raised its inflation forecast to between 4 and 5 percent this year, from 3 percent previously.
But there was some good news, with Osborne revealing that government borrowing will come in at 146 billion pounds this year, slightly under the government's target of 148.5 billion pounds.
Osborne and his prime minister David Cameron have set cutting Britain's massive budget deficit as their main priority over the next few years, via harsh government spending cuts.
- AP