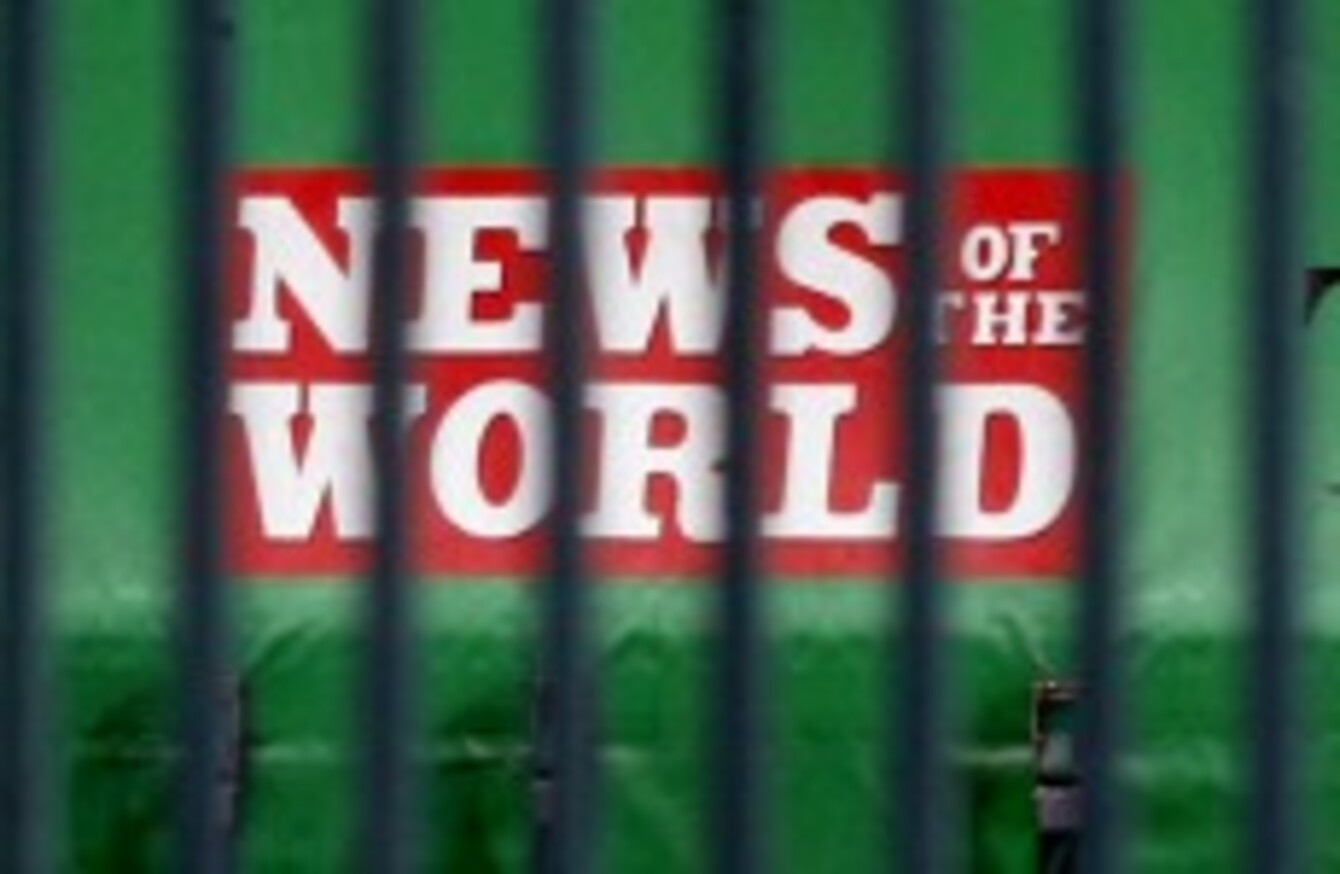 Image: Peter Byrne/PA Wire
Image: Peter Byrne/PA Wire
Updated at 20:00
POLICE INVESTIGATING allegations of phone hacking have searched the offices of a second UK tabloid, the Daily Star Sunday.
The publication is not connected with News of the World's owner, News Corporation, which is currently the subject of an investigation into allegations of phone hacking involving the families of murder victims, the 7/7 bombing victims and British soldiers killed in Afghanistan and Iraq.
Krishnan Guru-Murthy of Channel 4 tweeted this afternoon: "We understand Daily Star execs to address staff this afternoon on police hacking inquiry."
The newspaper released a statement today saying that police had "formally requested any-and-all computer material that [Clive] Goodman had been involved with during his occasional shifts as a freelance reporter at the paper over the last year to cross-check it with his activities in his News of the World role."
The Guardian reports that the statement adds that police are checking other places where Goodman has worked since leaving the NOTW.
Arrests
Yesterday, it was announced that the News of the World would close as of this Sunday after coming under increasing public, political and advertising pressure over the allegations it was involved in extensive phone hacking.
The NOTW's former royal editor Clive Goodman was arrested this lunchtime on suspicion of making illegal payments to police. Goodman was jailed in 2007 over his role in the phone hacking British royal family aides. The search announced today is thought to be connected to Goodman's arrest.
One of the News of the World's former editors Andy Coulson was arrested this morning in connection with the investigation in to phone hacking. Police said Coulson had been arrested "on suspicion of conspiring to intercept communications" and "on suspicion of corruption allegations". He was released on police bail this evening and is due to return on a date in October.
Staff meeting
Former NOTW editor and current News International CEO Rebekah Brooks met with staff at 4pm today. Sky News' Sophy Ridge, a former NOTW employee, tweeted:
Rebekah Brooks says the decision to close the NOTW was taken because there was another two years plus ahead of trouble.
Ridge also tweeted that Brooks said she would try to find the newspaper staff employment in another area of News International or News Corporation, but that advertisers now thought the News of the World brand toxic.
Meanwhile, Renault is the first company to confirm that it is extending its NOTW ad boycott to all News International newspapers, Brand Republic reports.
- Additional reporting by the AP
Listen: Staff accuse Rebekah Brooks of arrogance during NOTW closure meeting >