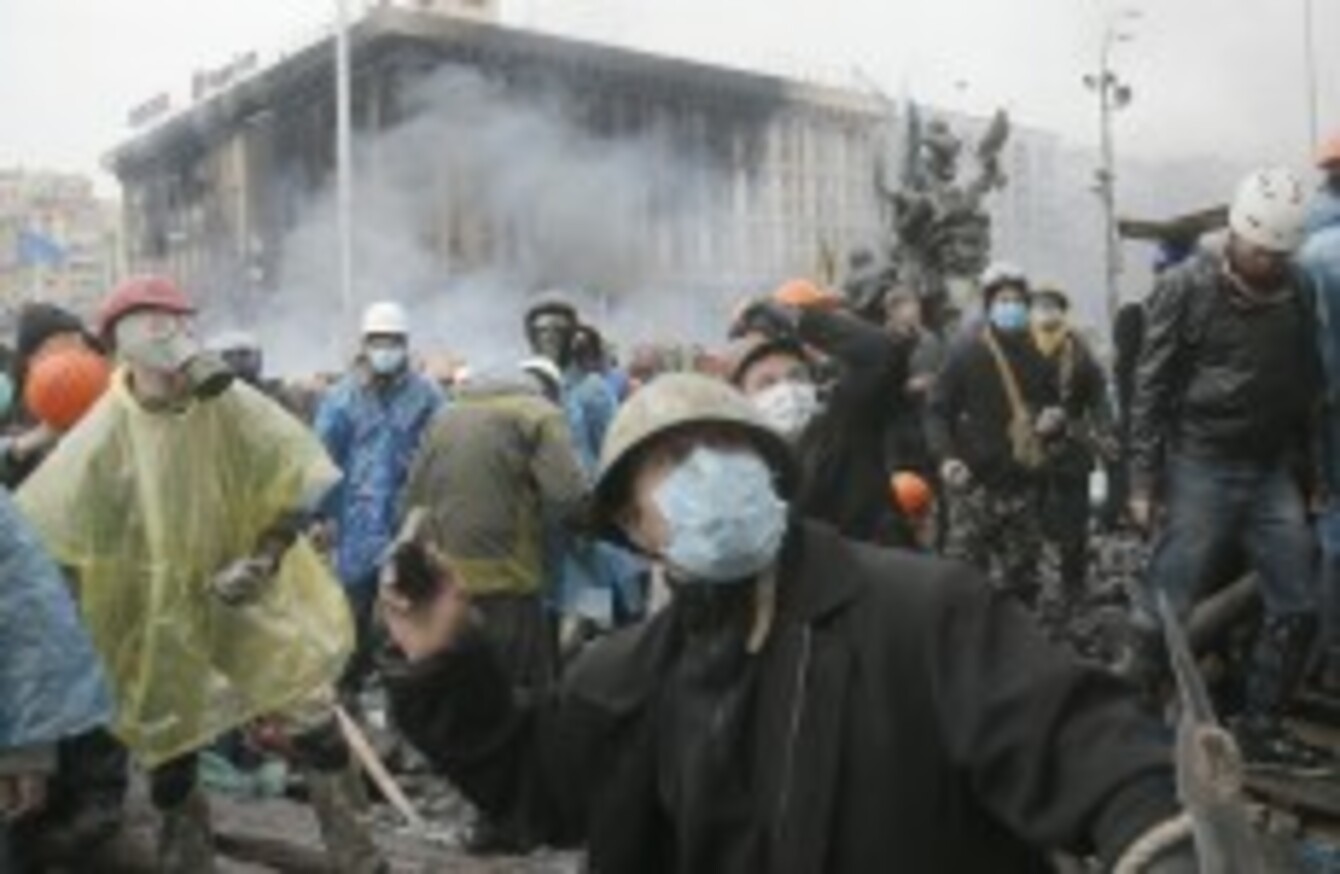 Image: Efrem Lukatsky/AP/PA
Image: Efrem Lukatsky/AP/PA
UKRAINIAN PRESIDENT VIKTOR Yanukovych has announced a "truce" and the start of direct talks with the opposition after holding private talks with three anti-government leaders.
"Based on the results of the meeting, the sides announced a truce and the start of a negotiations process aimed at ending the bloodshed (and) stabilising the situation in the country for the benefit of civil peace," a statement posted on the president's website said after talks that included opposition leader Vitali Klitschko.
Earlier today, US President Barack Obama called on the country's government to avoid resorting to violenec to deal with peaceful protesters.
"We hold the Ukrainian government primarily responsible for making sure that it is dealing with peaceful protesters in an appropriate way, that the Ukrainian people are able to assemble and speak freely about their interests without fear of repression," Obama said.
I want to be very clear as we work through these next several days in Ukraine that we're going to be watching closely and we expect the Ukrainian government to show restraint, to not resort to violence in dealing with peaceful protesters."
However he also said he expected protesters to remain peaceful. His Deputy National Security Advisor Ben Rhodes also warned of potential sanctions against individuals involved in violence in the country, commenting today that the US has "a toolkit for doing that".
Meanwhile the European Union discussed possible action to be taken against Ukraine.
The crackdown by security forces yesterday left 25 people dead in the capital Kiev, after police stormed a protest camp.
- © AFP 2014 with additional reporting by Michelle Hennessy.