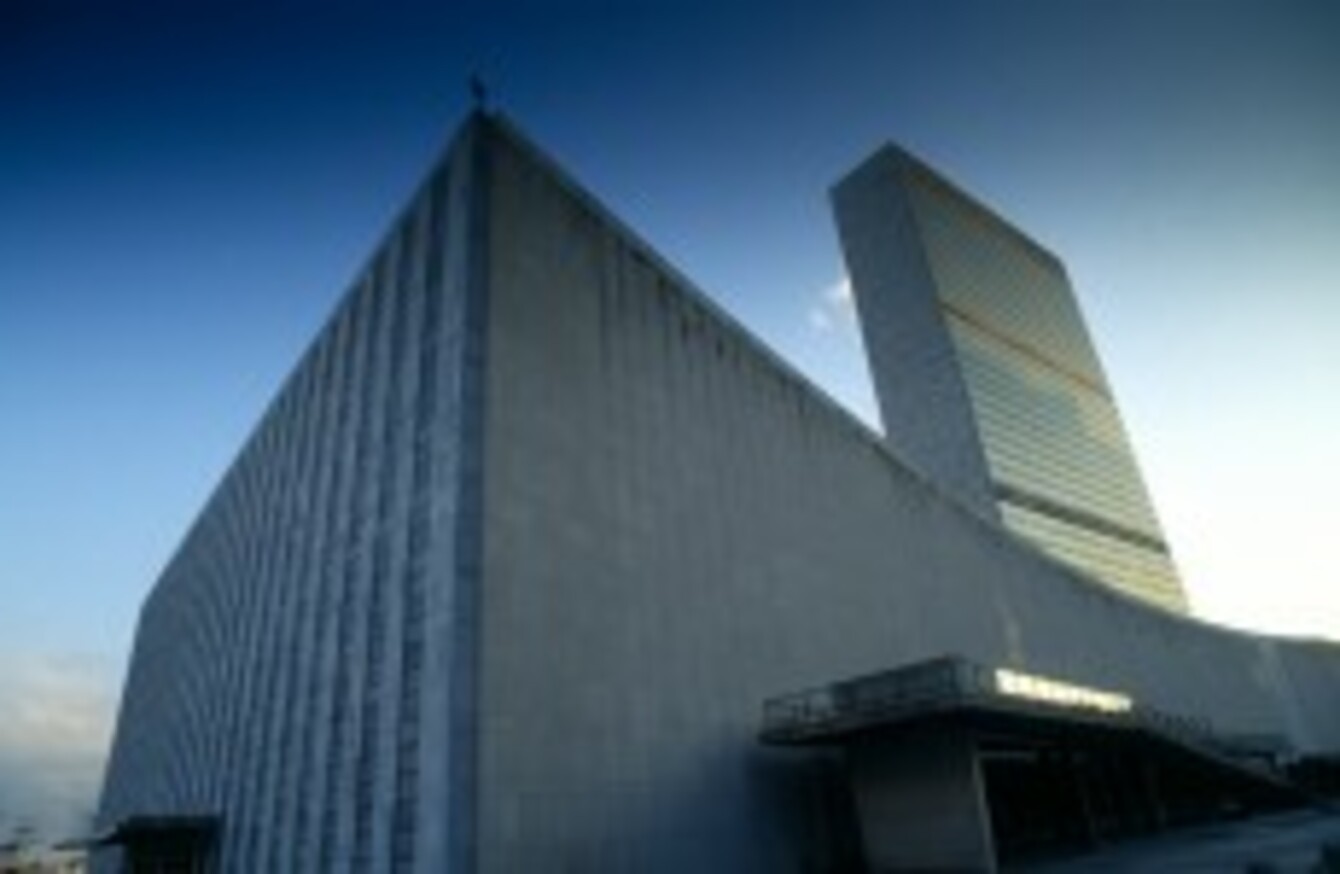 The United Nations Building in New York.
Image: Geoff Daniels/PA
The United Nations Building in New York.
Image: Geoff Daniels/PA
TÁNAISTE AND MINISTER for Foreign Affairs Eamon Gilmore says that there is clear evidence of war crimes in Syria and Ireland will therefore be backing a request to refer Syria to to the International Criminal Court.
The French initiated request is being made to the UN Security Council and is being supported by all 28 EU countries as well as a number of other UN member states.
The Security Council Resolution would allow the International Criminal Court to investigate possible war crimes and crimes against humanity that have taken place in the conflict that is now in is fourth year.
The UN Security Council vote will take place this morning and Gilmore has called on all members of the security council to support it:
War crimes have clearly been committed in Syria and we have a duty to ensure that there should be no impunity for those responsible. The International Criminal Court is the appropriate international forum for justice and accountability.
The vote is highly unlike to be passed however with Russia already indicating that they will veto the initiative.
Moscow's ambassador to the UN yesterday dismissed the resolution as a a "publicity stunt" and said it would undermine efforts to find a political solution to the conflict in Syria.
The Department of Foreign Affairs has also announced that it will be providing an additional €5 million in humanitarian aid to Syria, bringing Ireland's funding commitments in the Middle-Eastern nation to €26 million since 2011.
Chemical weapons inspectors in Syria this week said that the country had destroyed stocks of a key chemical needed to produce the deadly nerve gas sarin.
The joint UN chemical weapons mission said that 7.2 per cent of Syria's chemical weapons material remains in the country.