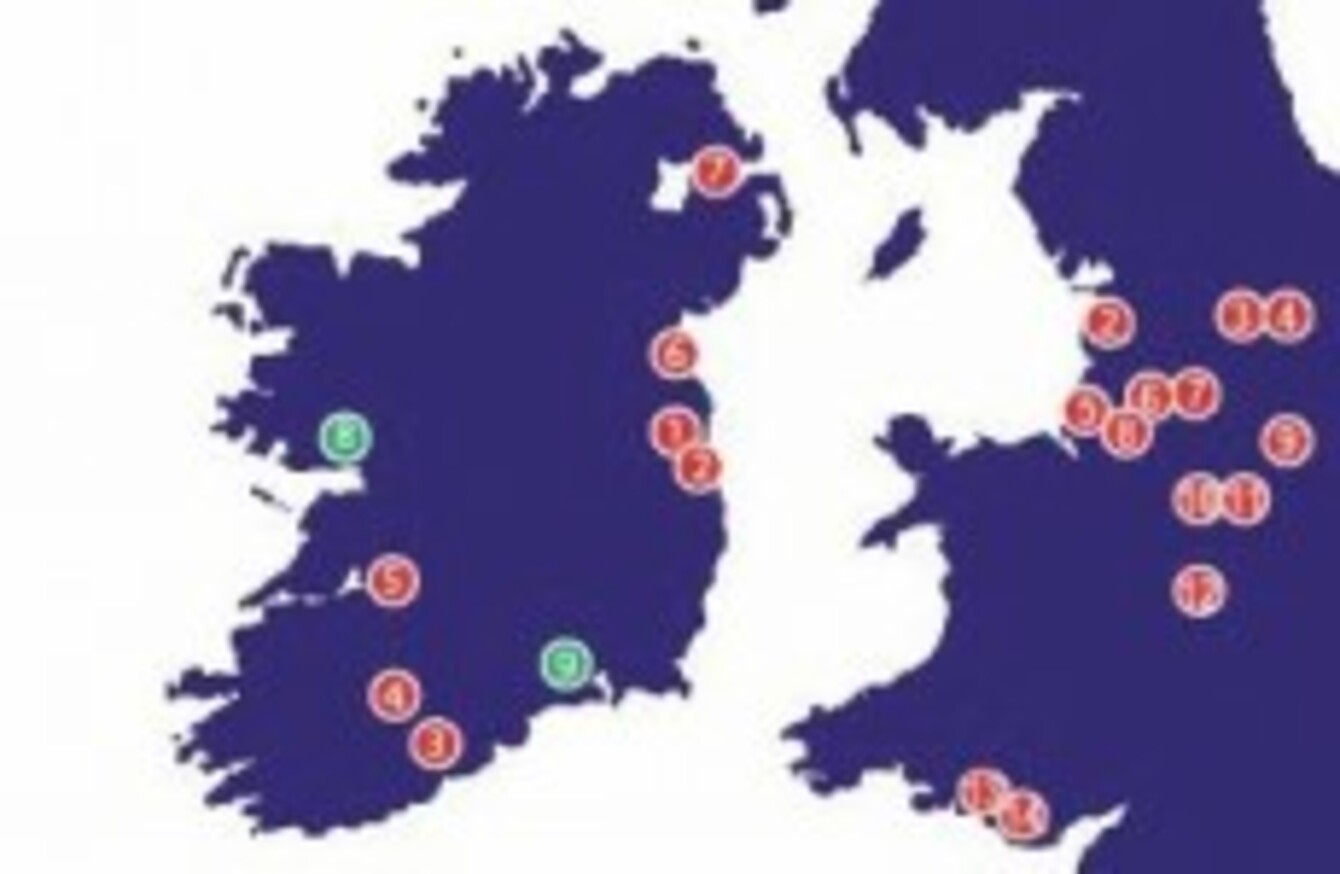 Map showing UTV's Irish and UK radio stations
Image: UTV MEDIA
Map showing UTV's Irish and UK radio stations
Image: UTV MEDIA
UTV MEDIA IS reporting a ten per cent drop in revenue in its latest six monthly statement, with group revenue of €64.18 million recorded, down from €71.62 million in 2012. Irish radio revenue is down by 12 per cent.
The company — which owns six Irish radio stations as well as UTV TV and a number of UK radio stations and websites — says it has been a "challenging" year to date, but it expects things to pick up by the start of 2014.
Pre-tax profits of €7.1 million were recorded for the six months up to the end of June this year (compared to €12.4 million last year), with a group operating profit of €9.1 million (€14.2 in 2012).
"In Ireland, the radio advertising market continued to be difficult throughout the first six months of 2013," UTV Chairman Richard Huntingford said.
"Over the last few years, our very strong audience delivery in the key urban areas has enabled us to consistently outperform the market, which is estimated to be down by as much as 15% in the six months to 30 June 2013.
"We again outperformed the market, with our Irish Radio revenue down by 12% in local currency and by 10% in sterling to £9.8m (2012: £10.8m).
"With costs held at last year's level, operating profit in our Irish Radio division was £2.1m (2012: £3.1m).
Regarding future prospects for the sector, Huntingford said there was a further slip in August but that "September is forecast to move into healthy growth and, after adjusting for FX [Foreign Exchange], our revenue is expected to be up by 5% in the third quarter".
The group is also forecasting a rise in its prospects in the British market, with national station talkSPORT's ad revenue expected to receive a boost as a result of next summer's World Cup finals.