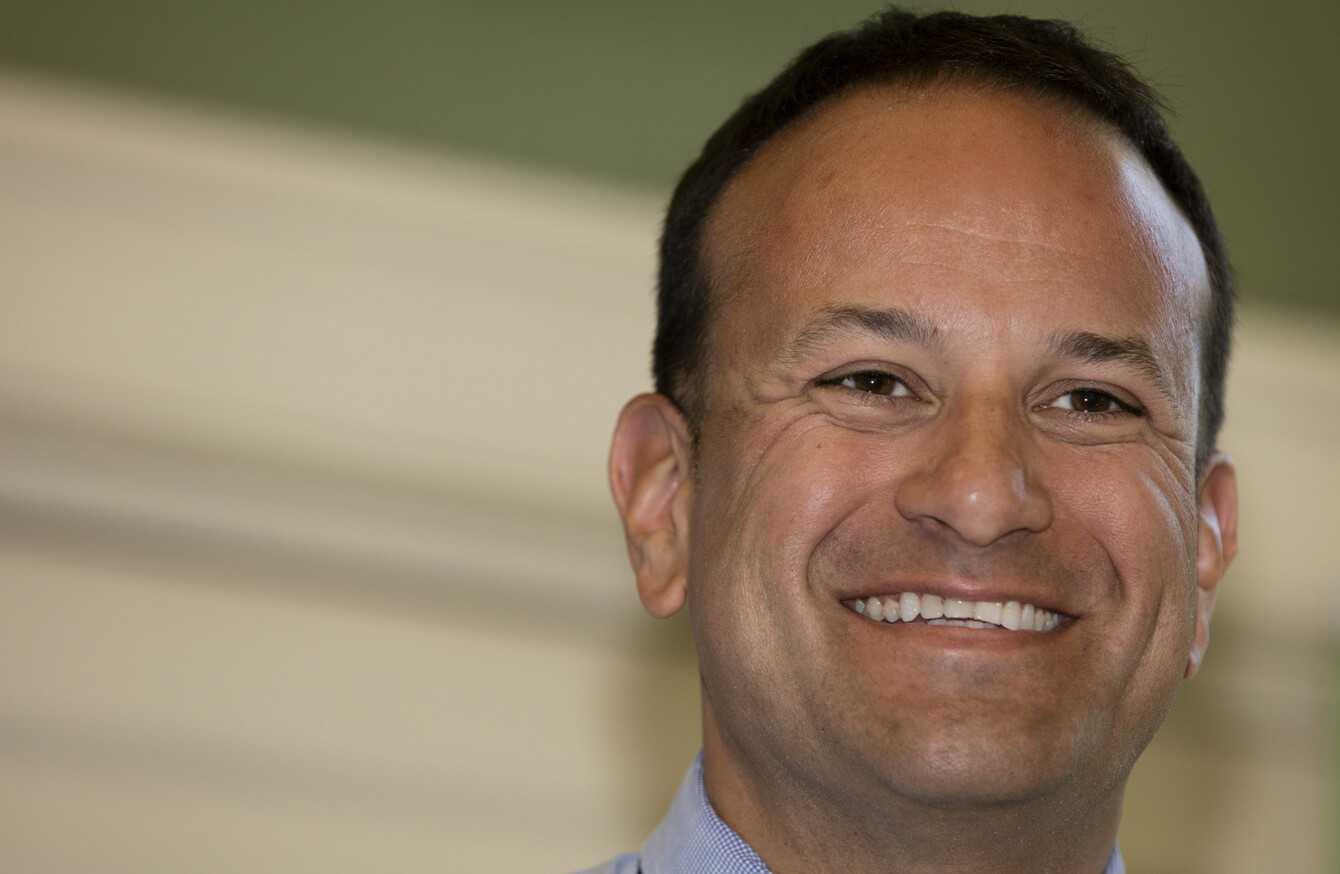 Taoiseach Leo Varadkar.
Image: Eamonn Farrell/RollingNews.ie
Taoiseach Leo Varadkar.
Image: Eamonn Farrell/RollingNews.ie
TAOISEACH LEO VARADKAR has said his new strategic communications unit has cost nothing to date.
Since taking office, Varadkar has set about establishing, what he describes as a "small unit", within his own department to communicate the government's message more clearly to the public.
Currently, all communications are dealt with through the Government Information Service (GIS), which includes the Government Press Secretary and a number of press officers. Each department also has its own press office which deals with its brief.
The Taoiseach, who is known for how he handles the media, has argued that the new unit will ensure all departments are conveying the same message. However, those in opposition view it as a new "spin machine" for his own department.
"As things stand there has been no additional expenditure, but there will of course be down the line, but that has to be determined yet," Varadkar said today.
TheJournal.ie questioned the Taoiseach this morning about the cost of establishing such a team – which includes well-known marketing expert, John Concannon – the man behind the 1916 commemorations, the Wild Atlantic Way, The Gathering and Creative Ireland.
While Concannon is heading up the new unit, Andrea Pappin is also part of it. Pappin previously headed up the Government's Brexit information service and was previously involved in the government's action plan for jobs.
Varadkar said both Concannon and Pappin, who are public servants, have been redeployed to their new positions, at no additional cost.
Salaries 
Concannon is on an assistant secretary grade which commands a salary of between €122,313 and €139,728, while Pappin is on an assistant principal higher grade of between €83,519 and €102,212.
While both are retaining their salaries, Varadkar could not rule out further spending in the future.
'No additional expenditure'
"I believe good communication is important. Good communication is a virtue and very often people say to me, and they are right, that the government has not been very good at explaining to people what it does and what is happening.
"The strategic information unit is being set up to better communicate to the public, taxpayers and citizens what the government does on its behalf, how it spends taxpayers money and by government I do not mean politicians of the government, I mean the public service and sector as a whole," the Taoiseach told TheJournal.ie.
Questions about the costings of the new unit have also been levelled at Varadkar by Fianna Fáil, the Labour Party and People Before Profit.
"Never before has the establishment of a communications unit been handled with so much secrecy. We have been told who will head up the new unit, but not his salary or grade. We don't know how many people will work in the unit. And we don't know what it will cost the taxpayer," said Labour leader Brendan Howlin.
'Spin machine' 
Meanwhile, People Before Profit's Gino Kenny said the unit is simply being established to re-brand the Fine Gael and Varadkar brand, adding that it is more about "spin".
The Taoiseach was quick to defend the new unit, saying it was not being established for any electoral purposes.
"It is absolutely the case that no office within the Department of An Taoiseach can be used for electoral purposes  - so I can give you absolute assurances of that," he said.
However, Howlin has pointed out that, in the past, individual civil servants have been seconded to work for government ministers, but said in such cases, these have been acknowledged as political appointments.
"The Taoiseach cannot hand-pick staff from across the public sector, and then claim that they are not political appointments. If this new unit does not have a political purpose, then all roles within it, including the most senior role, should be advertised and open to all civil servants to apply for," he said.
Today the Taoiseach insisted the new team is about "communications and not about political campaigns".
While the Taoiseach has said that, for now, there are no additional costs associated with setting up the unit, it's understood a replacement for Concannon will have to be found to head up the Creative Ireland programme, which is pressing on with future commemoration plans for the Irish Civil War.