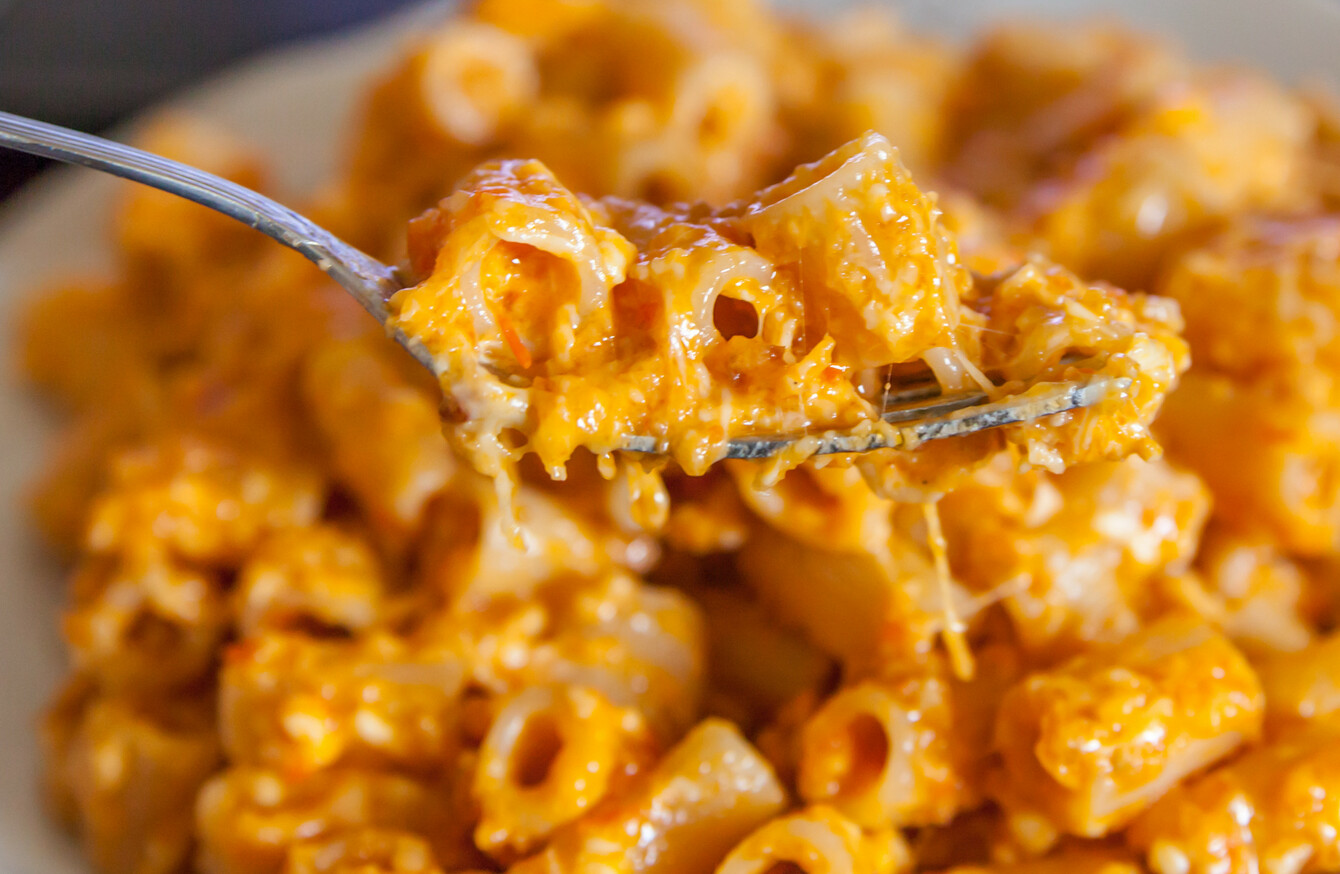 Image: Shutterstock/Kvitka Fabian
Image: Shutterstock/Kvitka Fabian
WHILE IT'S ESTIMATED that only two per cent of the population are vegan, many more people are making an effort to reduce their meat consumption. 'Meatless Monday' is gaining traction on social media, and sustainability influencers all over the world are encouraging people to consider introducing more plant based foods.
The Irish Heart Foundation recommends that we should be aiming to get 5 to 7 servings of fruit and vegetables per day, so, from a health perspective, it's certainly difficult to argue with the idea of including more vegetables in our meals. We've rounded up some vegan dinners below that are not only healthy, but would win over even the most passionate meat lover!
1. Mac 'n' Cheese, from Natural Born Feeder: Dairy free yet still creamy from the cashews and almond milk, this vegan mac 'n' cheese sounds like the ultimate comfort food. You could easily customise this by adding some extra veggies like roasted cauliflower or spinach.
2. Meatless Balls, from Ursula Walsh: Made with green lentils and spices, these meatless balls pack a flavour punch with lentils providing a good source of protein. Serve with rice, pasta, or even in a sandwich.
3. Pad Thai, from Sandhya's Kitchen: Full of flavour yet quick to make, this vegan pad thai would make a great midweek dinner. Pad thai is just as delicious cold, so why not make extra for lunch the following day?
4. Lentil & Mushroom Shepherds Pie, from Liz's Kitchen: A really tasty, savoury and wholesome dish, this would go down a hit with the whole family. Perfect for a hearty dinner that's got a good source of protein and antioxidants, too!
5. Vegan Lasagne, from Healthy Living James: This recipe isn't just vegan but gluten free too. A great crowd pleaser that doesn't involve too much effort in the kitchen. Serve topped with some torn fresh basil and a side salad.
6. Lentil & Sweet Potato Chilli, from the Little Green Spoon: Comfort food at its best and perfect for freezing, this vegan chilli by the Little Green Spoon is packed with nutrients and protein rich lentils. Serve with quinoa, guacamole and a dollop of dairy free yogurt.