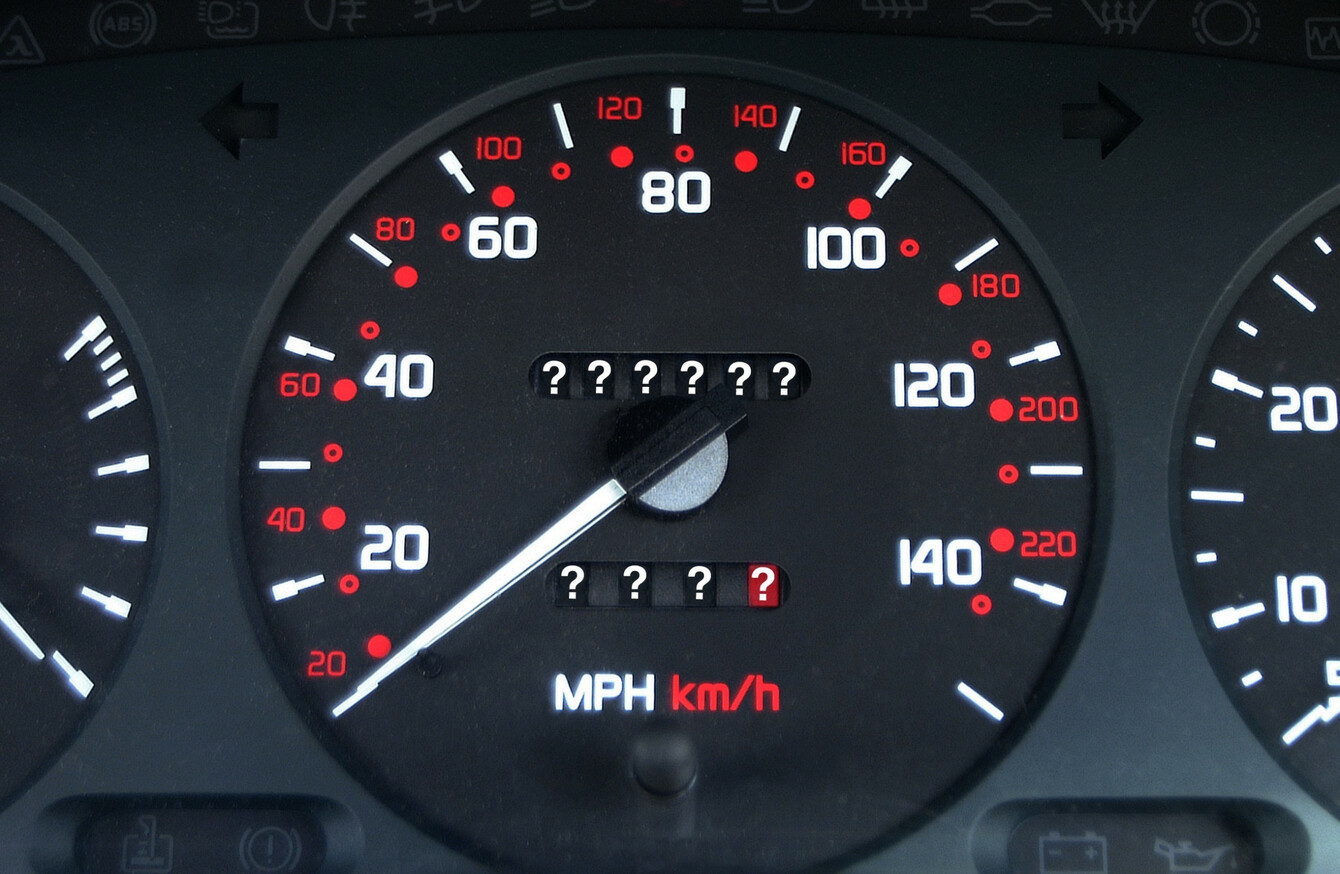 Image: Newspress
Image: Newspress
ACCORDING TO RESEARCH carried out by Cartell.ie in co-operation with AA Ireland, one in ten second hand cars for sale in Ireland has a false mileage displayed.
The figure is even worse for cars imported from the UK – of which almost one in five has an unreliable or questionable mileage reading.
The data comes from a study of over 120,000 vehicles that were checked on the Cartell.ie database. Of 60,047 used cars surveyed, 11.04 per cent (6,634) returned mileage discrepancies (which would each require further investigation to establish if the vehicle had been "clocked" in a given case).
There was also a supplementary study carried out on 64,000 cars that showed at least two entries on the National Mileage Register with at least one entry added in the last 12 months. Of these cars, 11.15 per cent had a mileage discrepancy.
This supplementary study also looked at a random sample of 13,026 imported vehicles (vehicles which currently display an Irish registration but previously had a UK or Northern Ireland plate).
This aspect of the study found that imported vehicles were significantly more likely to have been clocked, with 18.43 per cent having a mileage discrepancy.
In 2013, the Government looked at the NCT mileages on 59,528 cars and found that 9.8 per cent recorded lower mileages on a subsequent test, i.e. returned a mileage discrepancy. In 2014, the practice of clocking a car became illegal in Ireland.
According to Cartell.ie: "These results represent a rise in the overall numbers of both domestic and imported vehicles recording a mileage discrepancy since the enactment of legislation criminalising the practice in 2014."
Anyone considering buying a used car and especially anyone thinking of importing one from the UK, needs to be extra-vigilant.
Commenting on the report's findings Conor Faughnan, Director of Consumer Affairs at AA Ireland said: "Clocking is a very serious issue and something that anyone looking at purchasing a second hand car, whether in Ireland or from the UK, needs to watch out for.