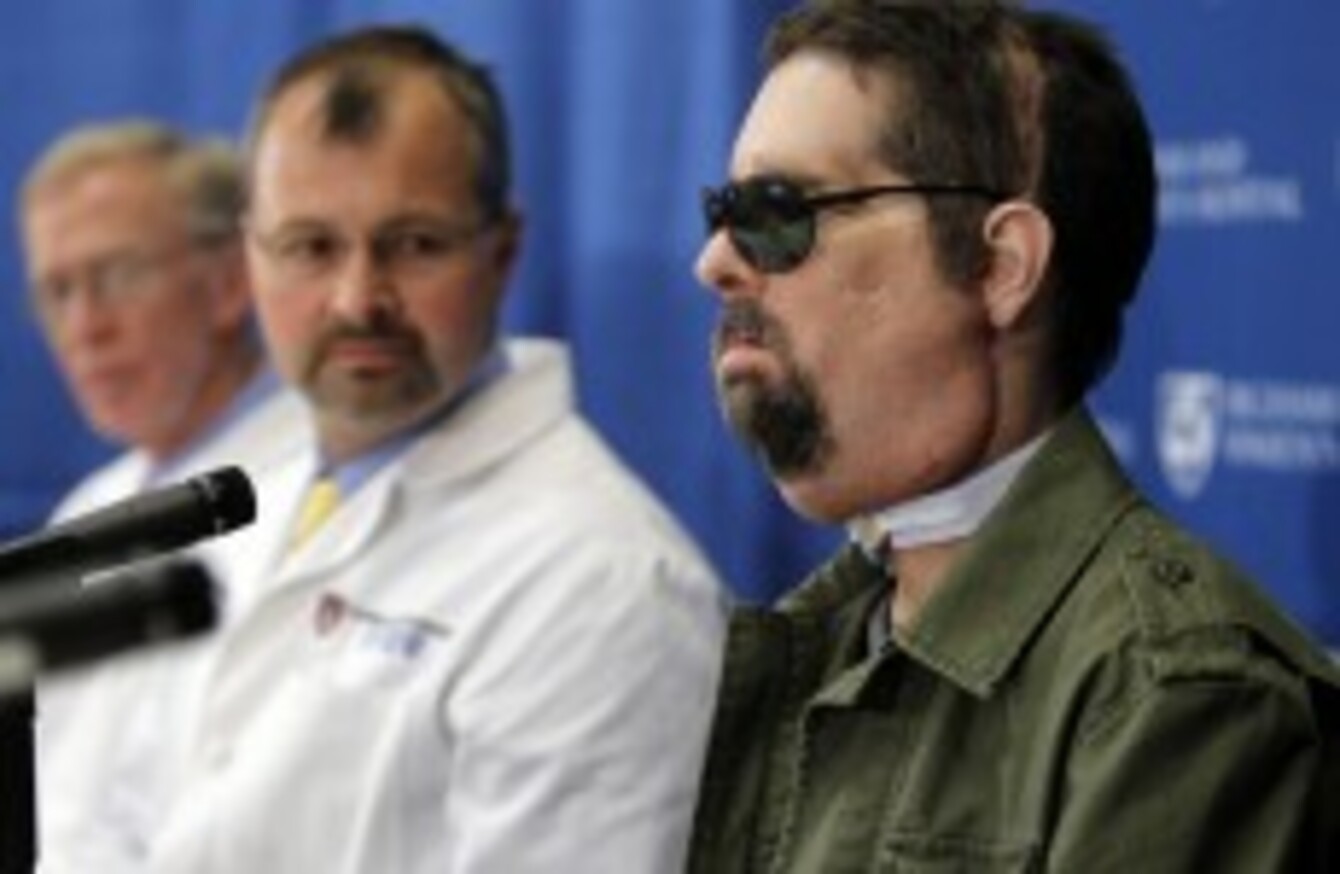 Face transplant recipient Dallas Wiens
Image: Steven Senne/AP/Press Association Images
Face transplant recipient Dallas Wiens
Image: Steven Senne/AP/Press Association Images
THE MAN WHO received the first full face transplant is now talking about defying the odds. Doctors say he is the first of the transplant patients to not experience a 'rejection episode'.
While painting a church in 2008, Dallas Wiens came into contact with a high-tension electrical line. Even though he was was immediately airlifted to hospital to a burn critical care unit, the doctors initially told his family that he could not survive. The accident had left him with no facial features, but according to his website he was determined to prove the doctors wrong.
Speaking out about his recovery over the past year he said the highlight was when his daughter kissed him on the cheek stating that the sensation that he never thought he would feel again in his face reduced him to tears.

(Via YouTube/Associated Press)