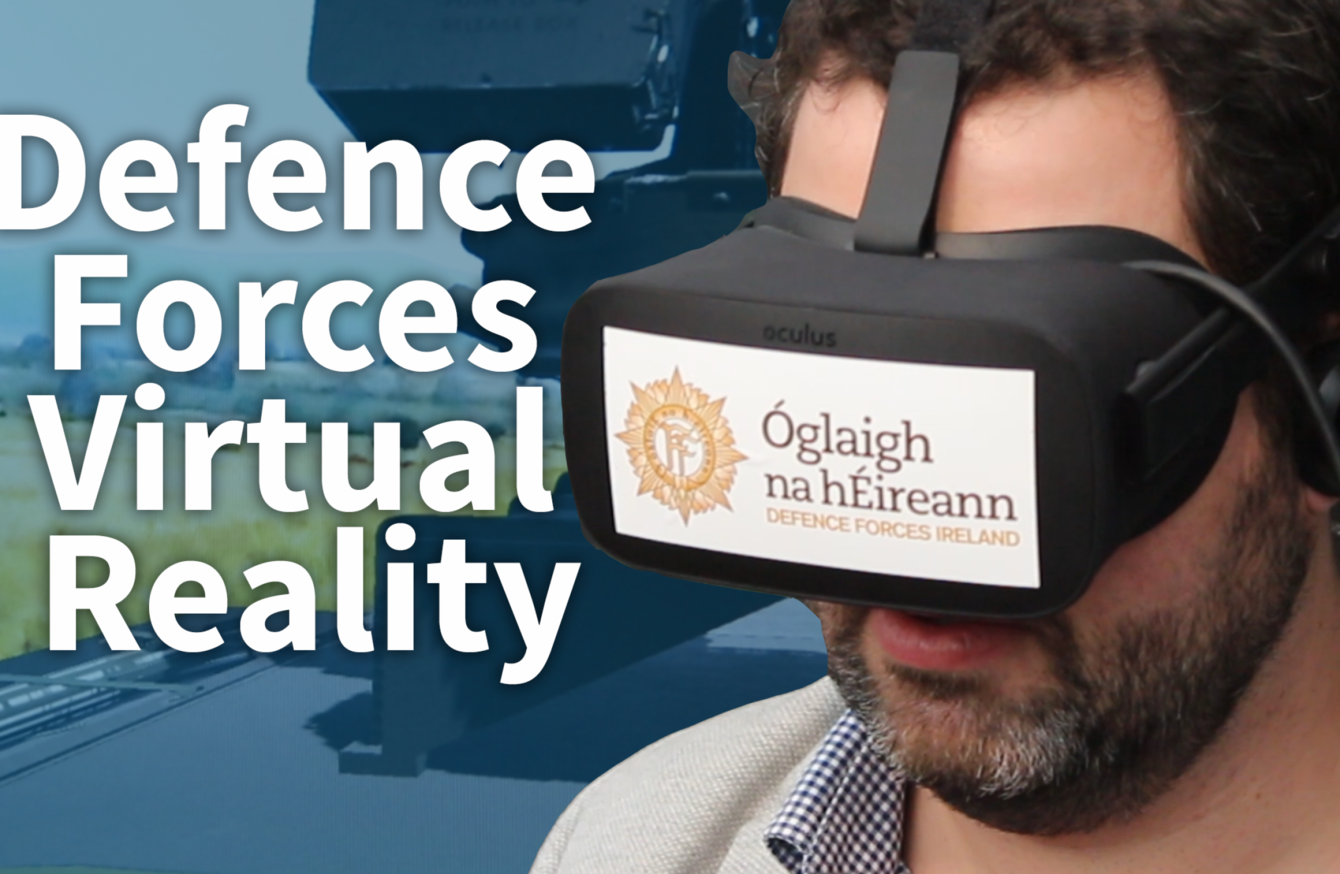 Source: TheJournal.ie/YouTube
IT'S NOT THE sort of place you'd generally expect to experience enemy fire, but we almost felt like we had bullets flying past our ears, earlier this week at the Ploughing Championships.
The staff of the Defence Forces were more than keen to let us have a go of their Oculus Rift training system – which, as Captain John Forde explained, "replicates hostile scenarios" Irish troops may have faced in previous missions.
As you can see from the clip, we barely made it out in one piece. Who knew Offaly could be this dangerous?
- Video and camerawork by Nicky Ryan