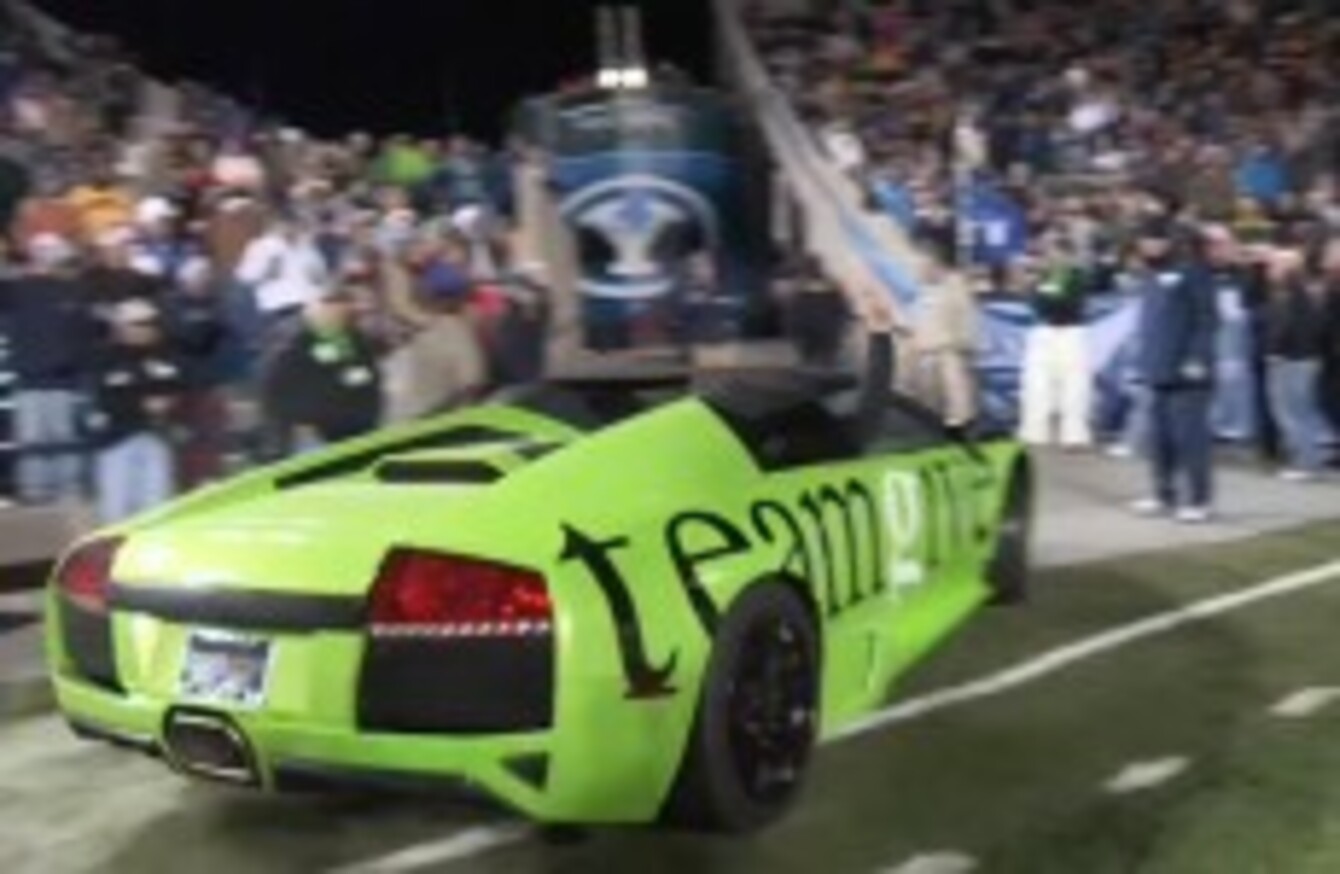 David Dopp and his car in happier times
Image: YouTube
David Dopp and his car in happier times
Image: YouTube
A TRUCK DRIVER won a €290,000 Lamborghini supercar in a convenience store contest – then crashed the top-of-the-range convertible just six hours later.
David Dopp, from Utah, now plans to sell the 640-horsepower convertible. "I already had offers on it. I'm going to sell it," David Dopp said Wednesday. "I have bills more important than a Lamborghini. I've got a family to support."
Dopp, a 34-year-old truck driver for Frito-Lay, spun out of control just a few hours after taking the keys to the Murcielago Roadster.
He told The Associated Press the damage "isn't super bad" – a punctured oil pan and wheel and a few dents and scratches on the front and rear ends.
Dopp was taking family members and friends on joy rides the first evening. He said he took a curve at about 70 kph and "hit some black ice and spun out." The car jumped a curb and went through a fence before coming to a rest about 75 feet off the road. Neither Dopp nor his passenger was injured.
Dopp said he'll be more careful the next time he gets behind the wheel. Here's a video of the moment he won the car:

Video: maverikadventure. Additional reporting by Michael Freeman