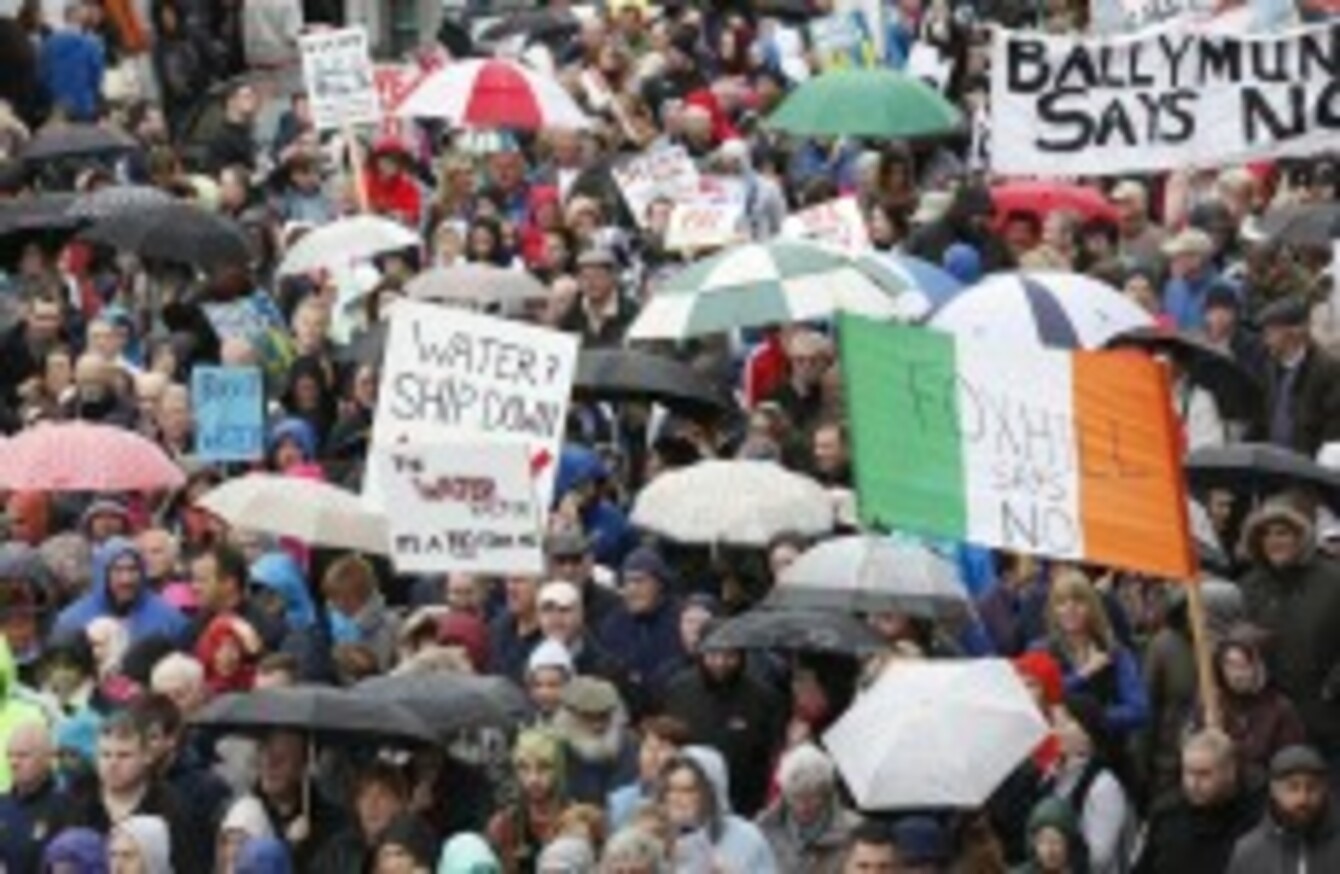 Image: AP/Press Association Images
Image: AP/Press Association Images
FIVE OF THE trade unions involved in the Right2Water campaign are planning a large-scale meeting on the first weekend in May to discuss 'core principles' to campaign on heading into the next general election.
According to a statement from the anti-water charges umbrella group:
"The conference will discuss a set of core principles which will underpin a platform for renewal in advance of the next general election. These core principles will be the minimum standards a progressive government will be expected to deliver in the next Dáil.
The unions involved are the CPSU, the Communication Workers' Union, Mandate, OPATSI and Unite.
Political parties, independent politicians, NGOs, academics and community activists will also be invited to give their input.
Formed in advance of the three massive 'days of action' on water charges late last year, Right2Water also includes left-wing parties like the Anti Austerity Alliance and Sinn Féín.
While it had no role in organising the grassroots-led 31 January marches across the country, the group is planning another mass demonstration in Dublin, on 21 March.
"Over the past five months, Right2Water has been proud to be involved in one of the greatest popular mobilisations Ireland has witnessed – a grass-roots movement which in reality has been about so much more than water charges," Right2Water's statement said.
"It has been about reclaiming our democracy and re-writing the dominant conservative narrative. Up and down the country, people have sent a simple message: You will hear us."
The May Day Conference will take place over Friday 1 May and Saturday the 2nd.