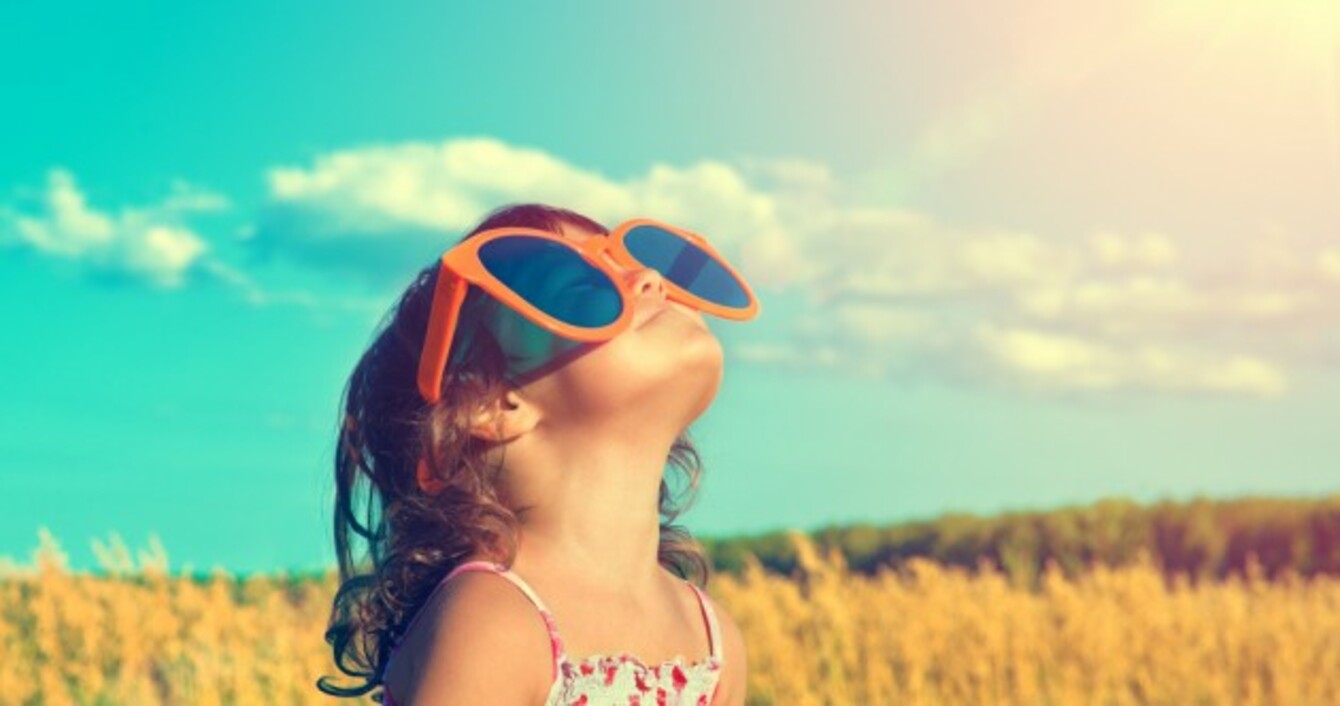 Image: Shutterstock/vvvita
Image: Shutterstock/vvvita
NOTHING PUTS A smile on our face more than looking at the weather app to see temperatures for the week hitting the 20 degree Celsius mark.
This week looks to be shaping up quite nicely, making us think that summer might actually be here. (Shsssh, don't tempt fate).
Today will be rather cloudy at first, according to Met Éireann, with the patchy rain in southern and southwestern coastal areas clearing later on.
There will be brighter spells elsewhere with scattered showers mostly in northern counties.
The sun will be appearing this afternoon and most places will be dry with highest temperatures of about 14 to 18 degrees Celsius.
Wait for it though. Tomorrow's weather is described as dry, bright, with good sunny spells and light winds. Temperatures are to reach up to 22 degrees. Music to our ears.
The rest of the week isn't looking too bad either, with mixed weather throughout the week, with sunny spells, cloud and some showers. Temperatures will remain in the high teens and early 20s.
Don't forget though, even though it may be cloudy at times, the sunburn index is still high, so slap on that sun screen before you leave the house.
Fingers crossed the weather gods have heard our prayers and the warm weather is here to stay, for a while anyway.