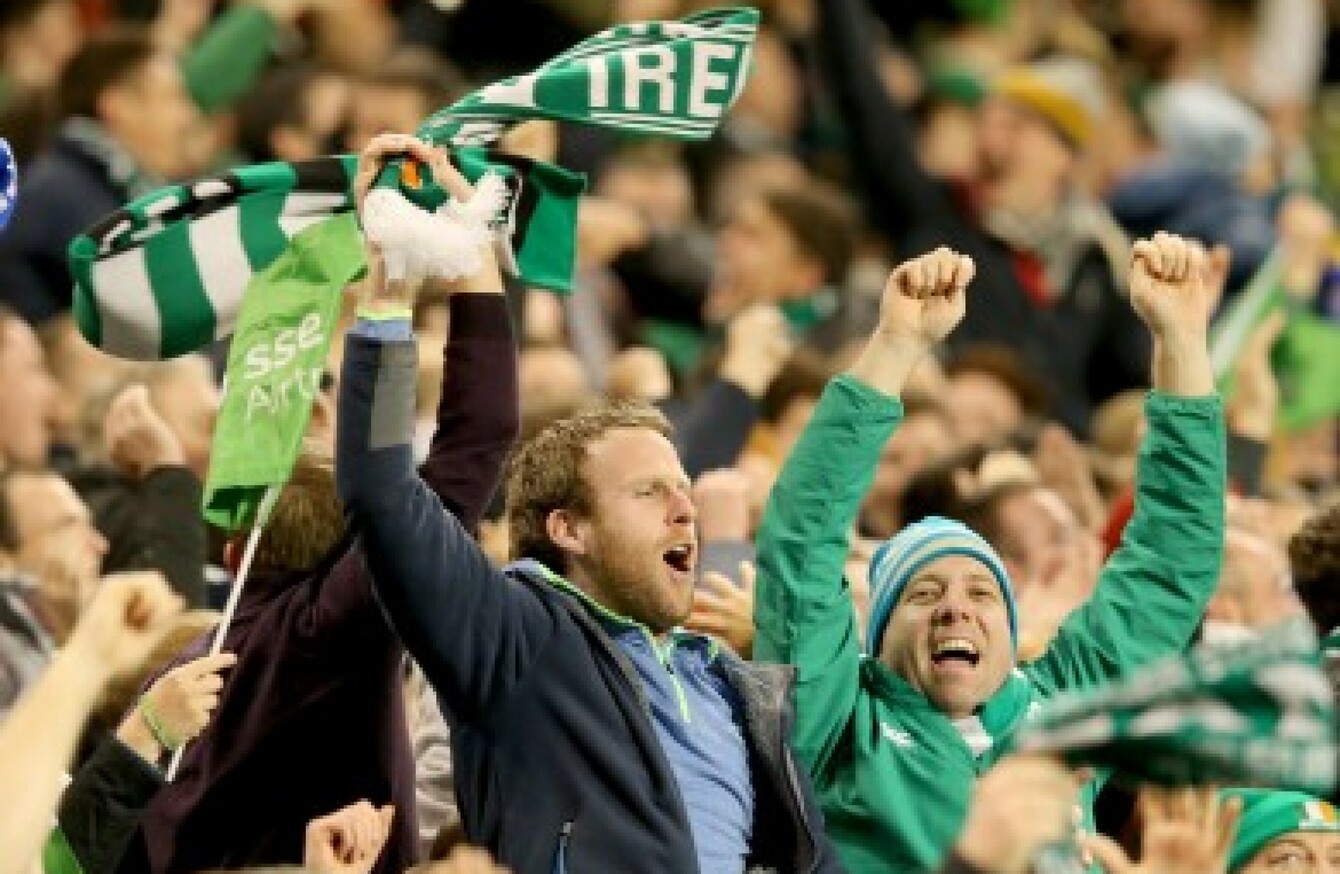 Image: Morgan Treacy/INPHO
Image: Morgan Treacy/INPHO
€12.5 million: Wednesday's Lotto jackpot which had no winner. Tonight's prize pot is heading for over €13 million.
10: Take a look at some Instagram pictures of people enjoying their stays at the top 10 Trip Advisor Travellers' Choice hotels in Ireland.
2006: The year ex-KGB agent Alexander Litvinenko died. A report by a British judge said that Vadimir Putin "probably approved" his murder.
275,000: The number of ticket applications already made for Ireland's Euro 2016 games.
15: The age of Irish tennis ace Georgia Drummy, who made it through to the first round of the Junior Australian Open this week.
2: The number of weeks squatters occupying the Barricade Inn in Dublin have to vacate the premises due to a High Court injunction granted to the owners.
2015: Was the hottest year on record.
30: The number of hours one elderly woman spent on a trolley in Beaumont Hospital this week. We visited emergency departments to see what it was like on the frontline.
20: The number of acting nominations at this year's Oscars. The lack of racial diversity has caused black stars to say they will boycott the awards ceremony.
14: The number of Social Democrats candidates running in the general election.  The party launched their manifesto yesterday.
112: The age of the world's oldest man who died this week.
€13 million: The amount of money the Clarion Hotel in Sligo sold for this week.
15: The age of a teenager who's invention is saving lives on the streets of Dublin.