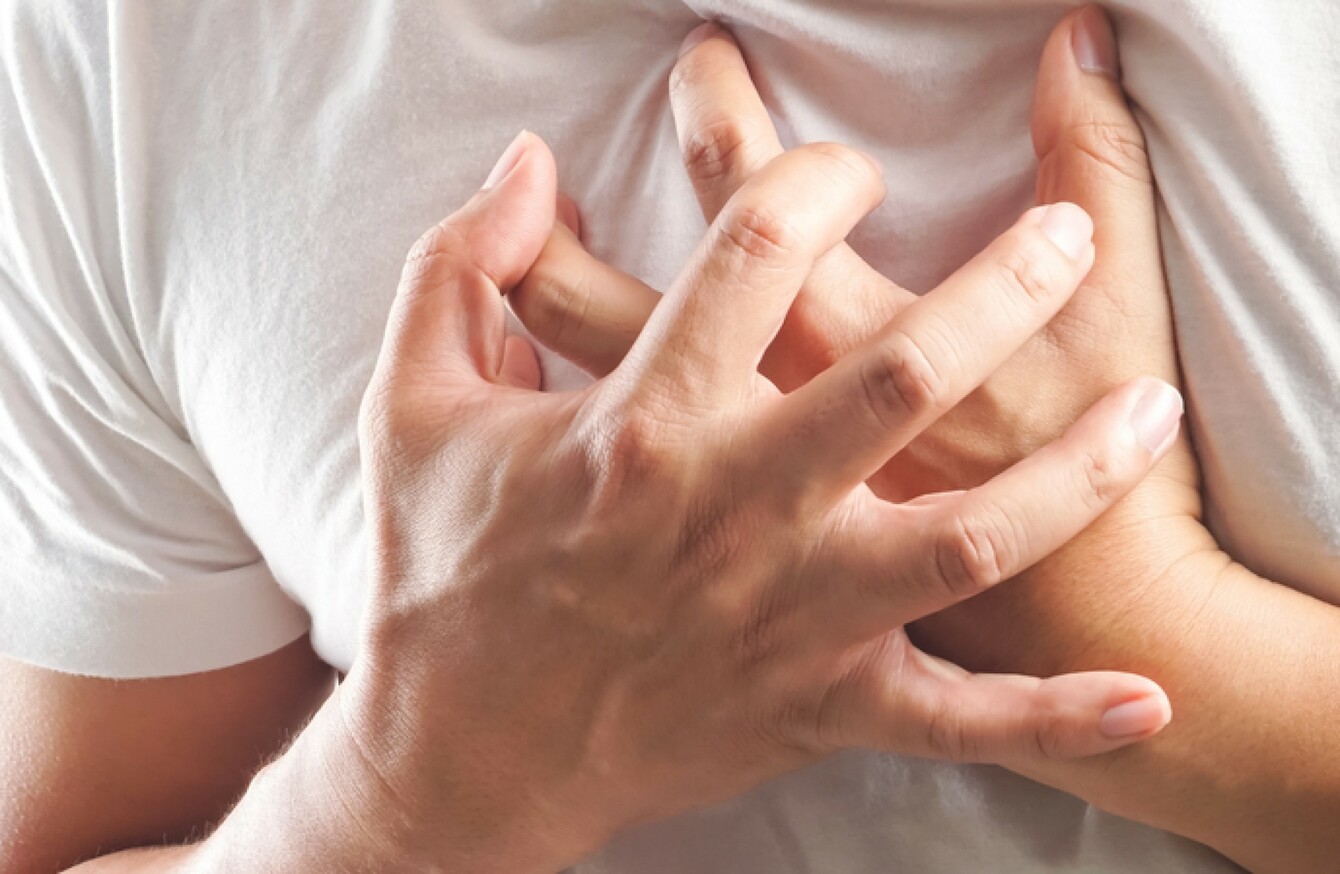 Image: Shutterstock/BonNontawat
Image: Shutterstock/BonNontawat
https://www.facebook.com/LBC/videos/10154997250451558/
So what they are doing to try and make Brexit negotiations difficult for this government, is they are prepared to stoke Irish nationalism and that all that could come with that. I have to say that that perhaps is the most contemptible thing that I've heard so far.
Nigel Farage accused the European Union of using Northern Ireland to complicate Brexit negotiations.
Every single person who takes part in it, particularly the people who took part in the early years, have all lost someone to suicide and are doing this walk in memory of the person they lost. It's a soothing ointment for that terrible wound. People are also selflessly doing it to stop it happening to other families, that's the extraordinary generosity of the Irish.
Pieta House founder Joan Freeman praised those taking part in the Darkness Into Light walk.
When people found out I was unwell and looked beyond the fake smile I had plastered on my face things changed. I became labelled as my illness and quickly learned about the lack of understanding people have about mental health problems. I was ridiculed and excluded.
Siobhán Brady wrote that mental health issues are still not really understood by our society.
Source: Jimmy Kimmel Live/YouTube
If your baby is going to die and it doesn't have to, it shouldn't matter how much money you make. Whether you're a Republican or a Democrat or something else, we all agree on that, right?
US talk show host Jimmy Kimmel turned his show's monologue into an emotional recounting of his newborn son's open-heart surgery.
Can I suggest to you for the leader of a country, while it's thoroughly distasteful and unpleasant to be called these things, a bitch, a c***, that is water off a duck's back?
Defence barrister Michael O'Higgins questioned Joan Burton TD during the Jobstown false imprisonment trial.
If I had this therapy it could make such a difference to my life, even if it could slow down the illness and let you live a little longer. I would like to see my daughter's wedding day.
Gillian Acheson (52) from County Monaghan spoke about living with chronic lung condition Alpha-1 after it emerged that a key therapy in alleviating its symptoms will be withdrawn at the end of the month.
#Open journalism No news is bad news Support The Journal

Your contributions will help us continue to deliver the stories that are important to you

Support us now
People don't realise, you know, the Civil War, if you think about it, why? People don't ask that question, but why was there the Civil War? Why could that one not have been worked out?
Donald Trump baffled historians with his remarks on the American Civil War.
O'Connell Street looks like it did after being shelled in 1916 such is the scale of the devastation.
Renua leader John Leahy compared Dublin during the Luas works to Alcatraz and the 1916 Rising.
Comments are closed as a story mentioned is before the courts.