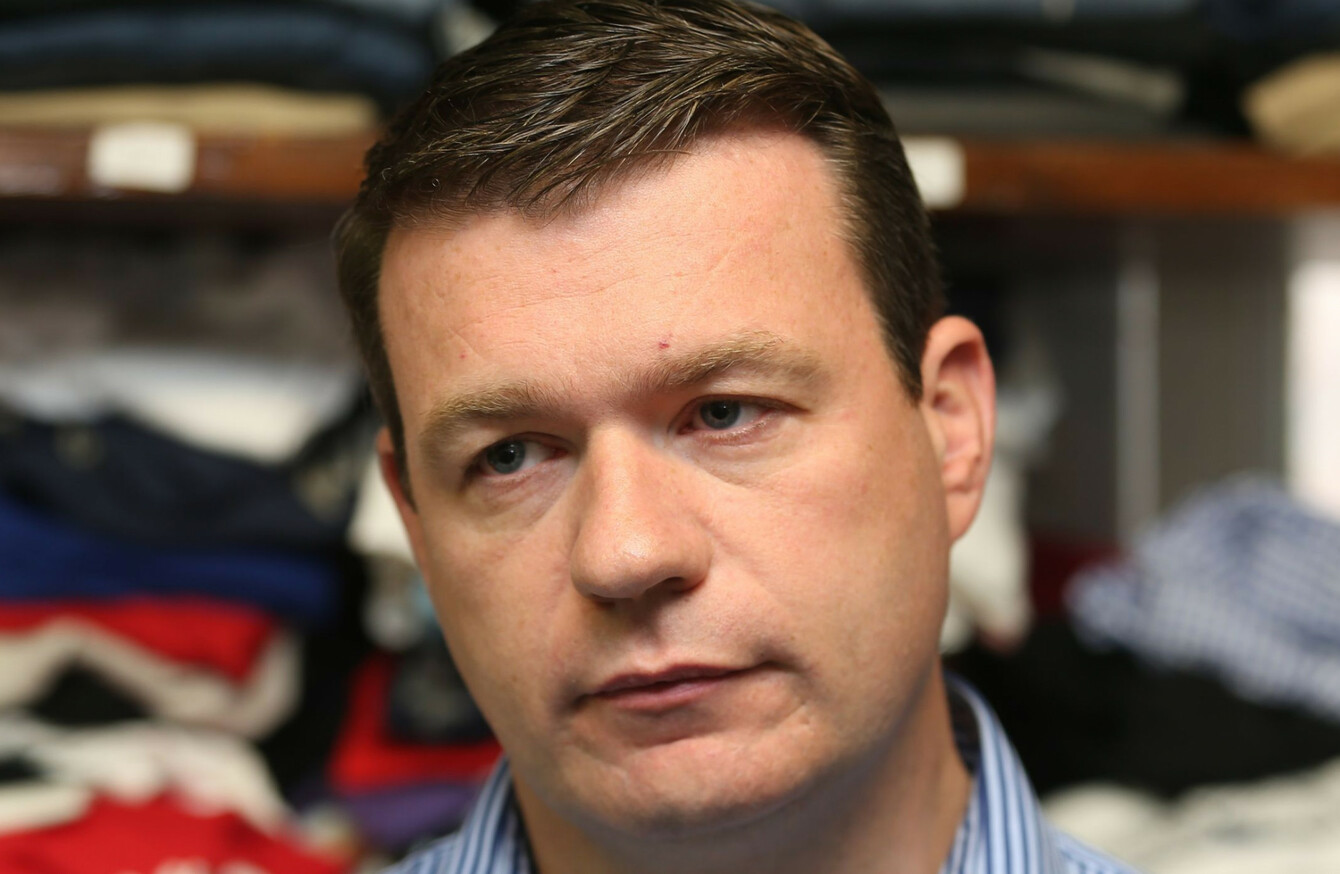 Image: Niall Carson
Image: Niall Carson
Our beautiful Aoife, so adorable and funny in nature. She had a kind disposition, so creative, a wonderful artist. We are left with such a huge void in our lives, we will love and miss her forever
Anne Winterlich paid a moving tribute to her 14-year-old daughter Aoife who died on a scouting accident at Hook Head.
Our national horizons are now different.Yes, there are risks. Yes, there are challenges. But we have achieved so much and we can, and will, achieve more.
Minister for Finance Paschal Donohoe laid out his vision for Ireland's finances in Budget 2018.
Source: TheJournal.ie/YouTube
This is the cup of coffee Budget for people of my age and, indeed, the Minister of State's age, living around the country, when the mortgage interest relief reduction, the increased cost of commuting and child care costs, which still have not been addressed – the provision of €20 million for child care is paltry in comparison to what is needed – are considered. A cup of coffee is what one gets from this Budget.
Labour TD Alan Kelly on the measures introduced.

In many ways Budget 2018 is an inch deep and a mile wide.
Macra na Feirme National President James Healy said the Budget didn't go far enough for young farmers.
All our pictures are gone. Everything, everything is gone. We've got a fire pit. It's pretty awful.
Cheri Sharp told TV news channel KOBI her home of 26 years in Santa Rosa was among those destroyed by fast-moving wildfires in California.
Can we, of Irish extraction, borrow from our own history when faced, as we are today, with the largest number of displaced people on the planet since the Second World War? Is the plight of those risking everything to cross continents and seas in search of refuge or a better life so different from the choices that faced our own people?
President Michael D Higgins compared today's refugees with those who left Ireland during the Famine.
I think it's fake news. But if he did that, I guess we'll have to compare IQ tests. And I can tell you who is going to win.
US President Donald Trump said he could prove that he was smarter than this Secretary of State Rex Tillerson.
Source: TheJournal.ie/YouTube
The kids were shouting 'Shark! Oh my god, it's a shark!
Sailing coach Kerri-Ann Boylan and her young students encountered a fin slicing through the water off Dublin.