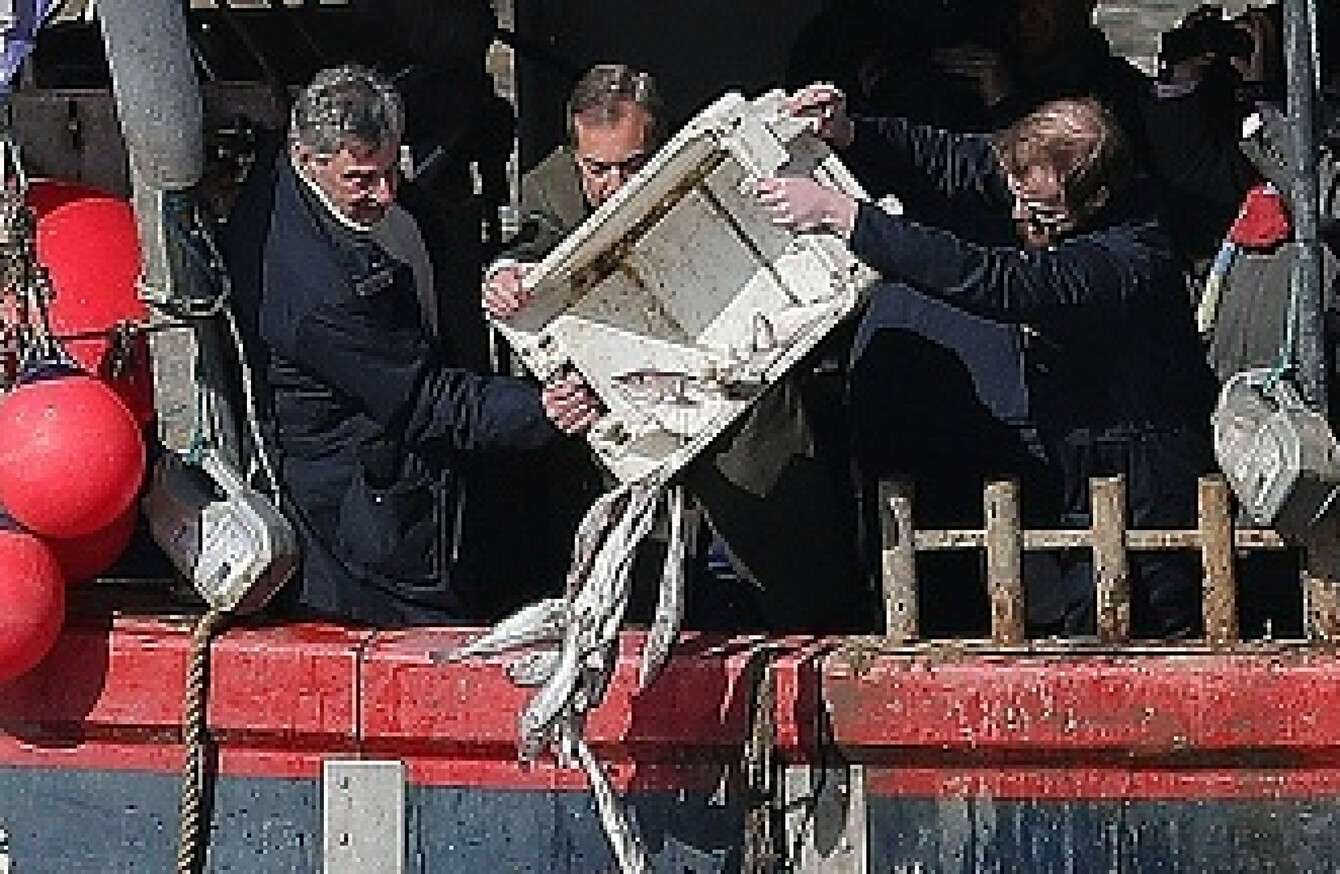 Image: AFP/Getty Images
Image: AFP/Getty Images
Source: CNN/YouTube
One of my best friends was killed in gun violence right around here, so it's important to me.
Paul McCartney speaking during a massive march calling for stricter gun laws.
Source: TheJournal.ie/YouTube
Since moving to Ireland I feel like I have been born again, people here are tolerant, progressive and understanding. Ireland has provided safety to me and others, I want to thank the country for that.
A Sudanese journalist and painter, Nasir Elsafi, spoke about fleeing his home country after receiving death threats
Source: Channel 4 News/YouTube
We just put information into the bloodstream of the internet, and then watch it grow, give it a little push every now and again… it has to happen without anyone thinking 'that's propaganda'.
Managing director of Cambridge Analytica, Mark Turnbull, speaking during an undercover investigation by Channel 4.
Source: TheJournal.ie/YouTube
We're also not a Students' Union, we don't think like a Students' Union. We are the upper legislative house of the Oireachtas and we have to think totally in the common good and not as a Students' Union.
Senator Marie-Louise O'Donnell was criticised for saying that young people should "stay away from politics"
Everything is there. I don't have any other clothes – she doesn't have any other clothes. We have two kids, they are staying with friends now. Everything, everything. We don't have anything else only these clothes and that's it. Everything's gone.
The words of Anita Doktere, whose apartment was destroyed in Wednesday night's fire in Ballymun.
If there's a fire ladder needed in Blanchardstown or Tallaght at 6pm in the height of traffic, there will be lives lost.
Shane McGill, Siptu's DFB convenor, on the need for more fire engines capable of fighting fires in tall buildings.
I'm not throwing fish anywhere. I am not a fish-thrower.
Conservative MP Jacob Rees-Mogg on whether or not he would throw fish into the Thames.