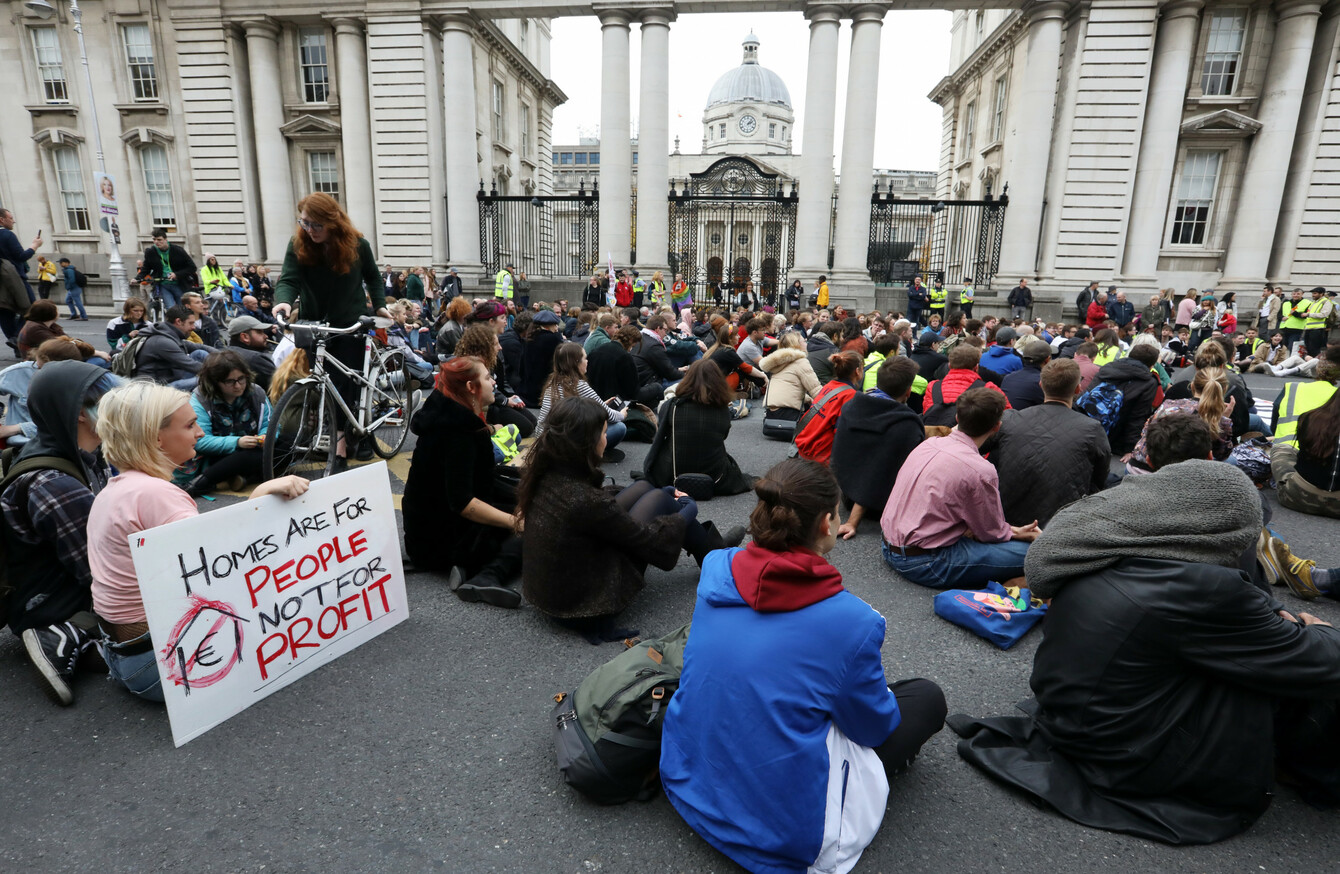 Image: Leah Farrell/RollingNews.ie
Image: Leah Farrell/RollingNews.ie
They will never be able to own a house, they will never be able to get out of the private rented trap they find themselves in. We are conning our young people.
Homeless campaigner Peter McVerry, speaking at the Raise The Roof protest this week.
He is just a scumbag. He is just a spy, a traitor to the homeland.
Russian President Vladimir Putin lashed out at former double agent Sergei Skripal, who was poisoned by a Soviet-designed nerve agent.
Again the parallels: We were underprepared in 69, we are unprepared now as well. Defence Force numbers are down, specialists are going, border posts are sold. The general officer in command of second brigade here in Dublin has responsibility for Donegal. Thirty percent of the Defence Forces are on income supplement support. We've had eight reorganisations in the last 23 years and the 2012 one was a disaster. So they were based if you like on money reasons and political reasons, not operational reasons. So we are unprepared.
Dan Harvey, a retired Defence Forces lieutenant colonel, on how preparing for an increased military presence along Northern Ireland's border post-Brexit compares to the same situation at the start of the Troubles.
Blood red.
DUP leader Arlene Foster on how red her party's red lines on Brexit are.
I'm not a drinker and I can honestly say I never had a beer in my life — it's one of my only good traits.
US President Donald Trump on being a lifelong teetotaler.
I'm here for the love of this game, for the love of competition. I fell out of love with the game for a bit, went off and did my own thing, had many things going on. Now I'm back. I'm hungry to compete.
Conor McGregor on taking a break from UFC.
I was on the Late Late last January and someone sent Des a screenshot of me on the Late Late and said 'Is that your one Joan Freeman?'.
Senator and presidential candidate Joan Freeman on what led to her ex-boyfriend lending her more than €100,000 to fund her campaign.
You can hear people egging other people on to beep their cars. Last night there was still beeping going on at 1am.
Salim Sanehi on how local residents were being kept awake by customers in line at Krispy Kreme's now-closed 24-hour drive-through in Blanchardstown who were beeping their horns.