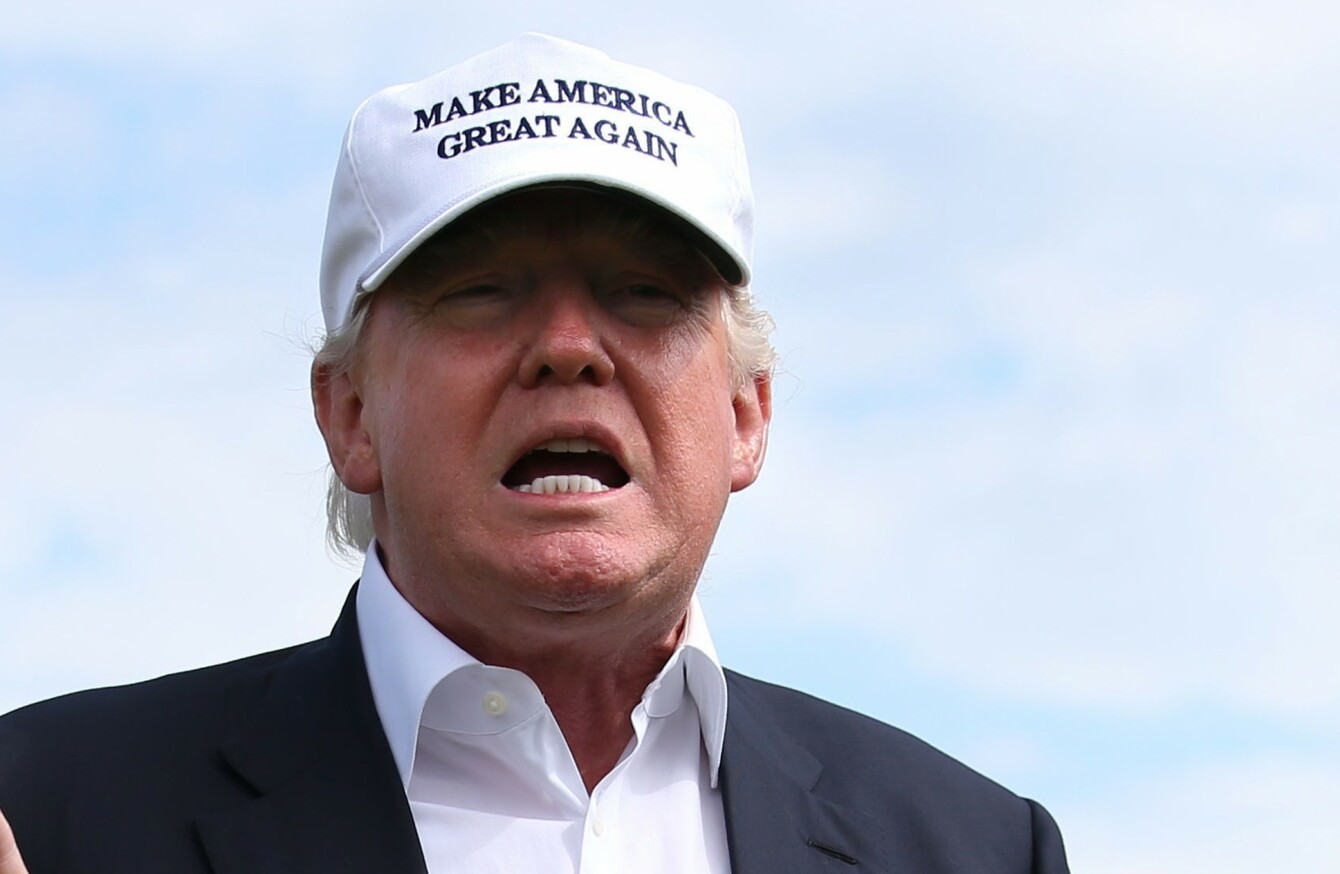 Image: PA Wire/PA Images
Image: PA Wire/PA Images
Source: TheJournal.ie/YouTube
I think if The Donald wins, he'll be a pussycat.
Speaking to TheJournal.ie ahead of the election, Eamon Dunphy said he believes Trump will be powerless once he takes up the presidency.
Source: TheJournal.ie/YouTube
I pledge to every citizen of our land that I will be a president for all Americans, this is so important to me.
Trump struck a conciliatory tone in his victory speech.
This is painful and it will be for a long time.
Hillary Clinton speaking to supporters after conceding to Donald Trump.
People talk about a miracle tonight. I'm thinking about a nightmare.
Political commentator Van Jones spoke of his fear of a United States under President Trump.
On behalf of the Government and the people of Ireland, I am pleased to offer our sincere congratulations to Donald J. Trump on his election as the 45th President of the United States.
Taoiseach Enda Kenny offered his congratulations to Donald Trump..
If Donald Trump's comments are racist and dangerous – which they are – there is an alternative to vote for.
However, he wasn't as enamoured at the idea of a Trump presidency when speaking to the Dáil back in May.
Source: Gaelic Neoreactionary/YouTube
He was too much of a pompous and puffed up little popinjay of a character to go off and do something like this. Way, way, way too self-important a person. So I can only conclude that something major must have happened.
Philip Boucher-Hayes speaking about Khalid Kelly, the Irish jihadist who blew himself up in Mosul last weekend.
The evil that I've inflicted cannot be remedied by me. I'm sorry, I'm sorry beyond words.
British banker Rurik Jutting apologised to the families of his victimsafter he was found guilty on two counts of murder over the killings of two Indonesian women in his upscale Hong Kong apartment.
I kept popping up to the pilot and asking him to check the score. He did, eventually.
Sean O'Brien missed Ireland's historic victory against the All Blacks after boarding a flight home from Panama after the first half.
Well Marianne it's come to this time when we are really so old and our bodies are falling apart and I think I will follow you very soon.
A line from a letter written by Leonard Cohen to the late singer-songwriter penned to Marianne Ihlen, the woman who inspired his songs 'So Long, Marianne' and 'Bird on a Wire' days before her death last July. Cohen passed away on Friday, aged 82.