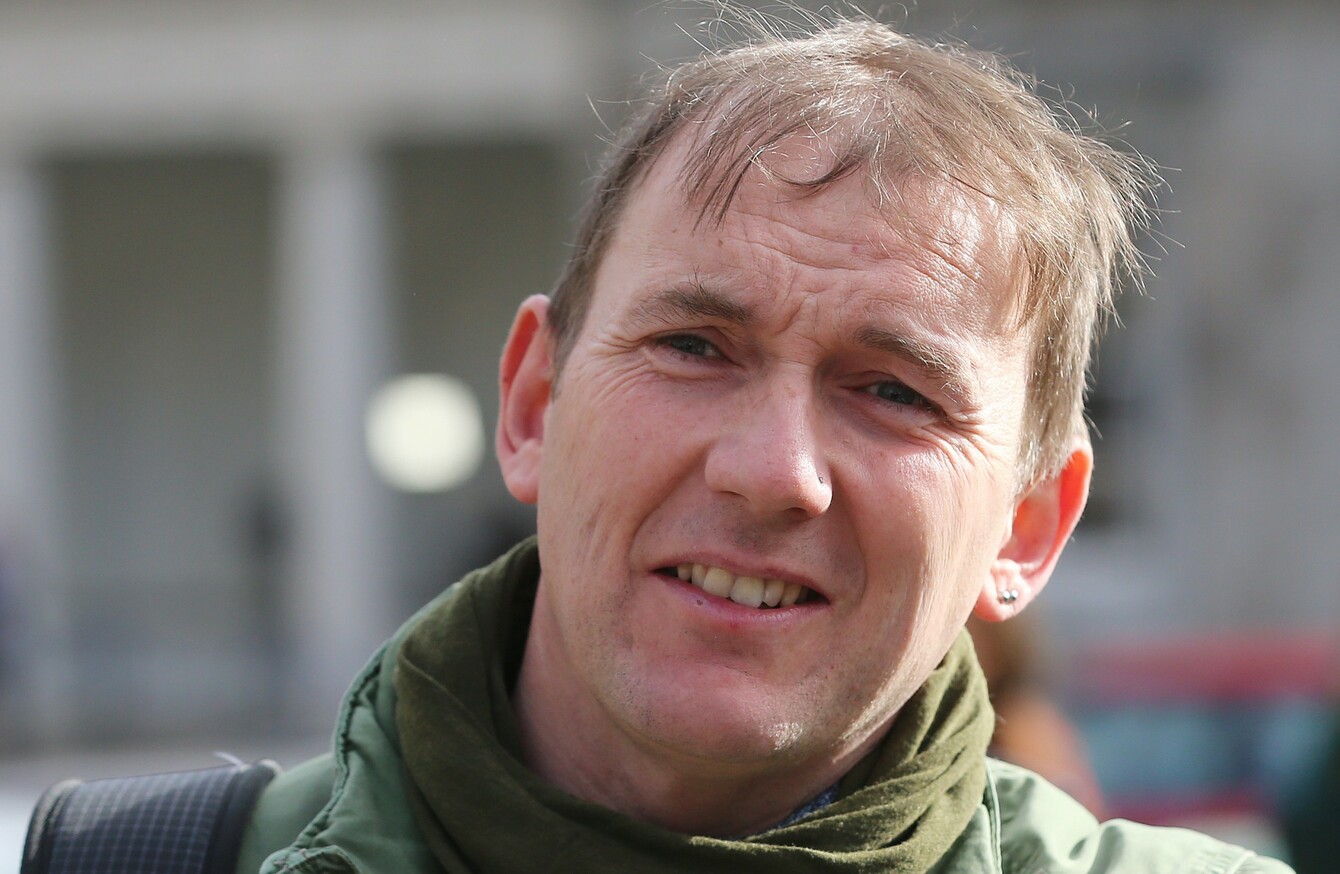 Image: Niall Carson/PA Wire
Image: Niall Carson/PA Wire
Source: TheJournal.ie/YouTube
"Make it medicine. Make it happen."
AAA/PBP TD Gino Kenny addressing the Dáil as his medicinal cannabis legislation passed through the house.
When I heard he was dead, I felt that I could finally breath.
Anne Kelly, a victim of serial paedophile Eamon Cooke, spoke of the years of abuse she suffered at the hands of the former radio DJ.
You don't wash your car with Ballygowan, because if you do, you pay for it.
Minister Simon Coveney has defended the proposition of paying for water, saying that scrapping the charges would be "completely unrealistic".
I really don't know what to say, I have been taken away from you for so long. But I miss you dearly. It's really out of my hands. I can't understand, I just can't understand why they have kidnapped me away from you.
Part of a letter written by Ibrahim Halawa in prison.
The level of the crisis that exists is quite frightening to be honest. I have worked in homeless services for a very long time and I have never seen anything like this.
John Dolan, the team leader of Galway Simon's resettlement service, on homelessness in the city.
US president-elect Donald Trump claimed that "millions" voted illegally in the national election.
An assault on Aleppo by the Syrian Army hit the neighbourhood of seven-year-old Syrian girl Bana Alabed, who has gained worldwide recognition on foot of the tweets she and her mother have been sending from the besieged city.
Every day I wake up and look out at the turlough and the first thought in my head every morning is to look out and see if it's flooded.
The words of Caroline Collins, who was forced to flee her home in Castleplunkett County Roscommon when heavy rains and a succession of storms last year resulted in the entire area being flooded.
Source: TheJournal.ie/YouTube
I thank the First Minister for the answer, but this is a serious proposition, as I understand Ireland may be able to access European funds from the trans-European highway funds.
David Rowlands, a Welsh Ukip politician, suggested that Ireland could be asked to use EU funds to pay for Welsh roads.
Source: What's Trending/YouTube
Why aren't YOU giving all this money to charity? It's your money.
Card game company Cards Against Humanity on why they've decided to spend thousands to dig a big hole.
Source: TheJournal.ie/YouTube
I hope stuff breaks, and I hope stuff doesn't work, and I hope kids forget things because chaos, chaos is where the fun is.
Ryan Tubridy speaking ahead of Friday night's Toy Show.