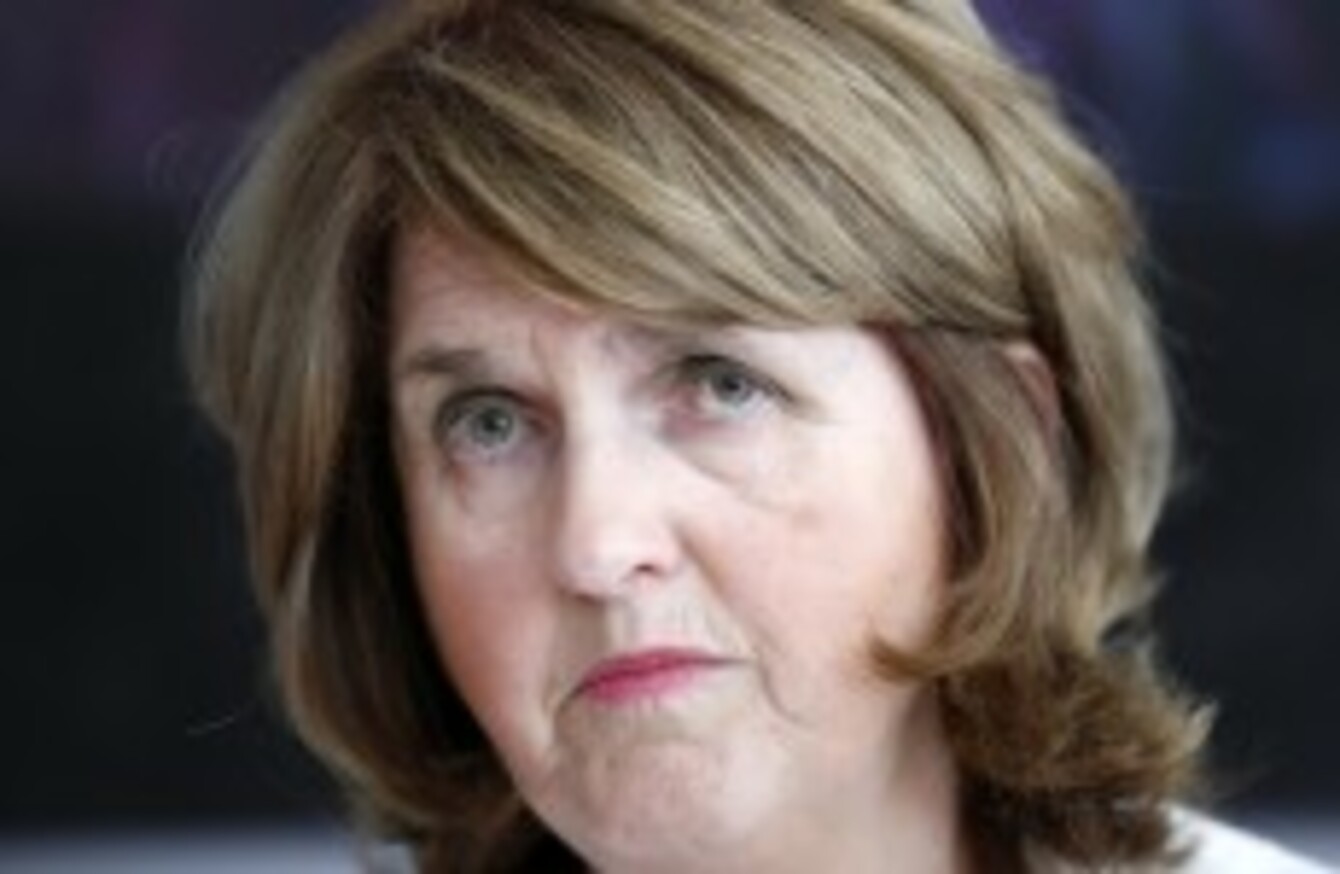 Joan Burton's work starts now
Image: Sasko Lazarov/Photocall Ireland
Joan Burton's work starts now
Image: Sasko Lazarov/Photocall Ireland
JOAN BURTON IS the new leader of the Labour Party and was this afternoon appointed Tánaiste, in both cases replacing Eamon Gilmore.
Burton has long coveted the role of party leader but cannot have expected it would come in the circumstances it has with Gilmore deciding to fall on his sword after Labour's disastrous local and European elections result.
With the party at 7 per cent in the polls and suffering a crisis of confidence, Burton conceivably has around 18 months to turn the party around and get it ready for the next general election.
Here are some of the challenges she faces in the weeks and months ahead…
1. The reshuffle
Labour has five full Cabinet positions with Burton assured of one – and she's likely to stay in Social Protection – and Public Expenditure and Reform Minister Brendan Howlin remaining in his post. The rest are up for grabs with Ruairí Quinn pre-empting his likely exit earlier this week and with Gilmore certain for the chop. Pat Rabbitte is also in danger.
Their departures would free-up three positions with one more than likely going to the new deputy leader Alan Kelly who is currently a junior minister. Burton's rival for the leadership, Alex White, may also is be in contention while ensuring gender balance means that Kathleen Lynch, junior minister for mental health, has a good chance of promotion to Cabinet.
In addition, Labour will be expected to freshen its junior ministries. It has six at the moment with the likes of Louth TD Gerald Nash, Kerry's Arthur Spring and deputy leadership candidates Michael McCarthy and Ciara Conway in contention for promotions. Among those who could be on the way out are junior minister and deputy leadership contender Seán Sherlock and 'super junior' housing minister Jan O'Sullivan.
Labour is thought to want the jobs portfolio from Fine Gael and may relent on its push to  send Eamon Gilmore to Brussels and the EU Commission job if it gets that spot.
2. Reconnecting with the membership
One of the principal complaints about the Gilmore regime was the centralisation of power around the Tánaiste and the stamping out of any dissent. Take for example the treatment of Nessa Childers after she opposed the nomination of Kevin Cardiff to the EU Court of Auditors or the dozens of motions tabled at last November's party conference that were disallowed to the annoyance of members who felt the event was all a bit staged.
At hustings across the country in recent weeks both Burton and White talked about listening more in response to angry and frustrated members saying their voices hadn't been heard. It's been widely acknowledged in Labour circles that the hustings have been cathartic and worthwhile. Now Burton will have to start acting on the complaints and issues that have been raised by ordinary members.
3. Reconnecting with the voters
Voters left Labour in their droves at the last local and European elections and went all over the place including to Sinn Féin, independents, and interestingly, Fianna Fáil.
Labour realistically can't expect to get back to its 2011 level of 19.4 per cent share of the vote but the party has consistently talked about consolidating in and around the 10 per cent mark.
It was something it hoped to do in last month's elections and failure to do so ultimately made Gilmore's mind up about stepping down. Now Burton's task will be to get the party back to that level at the very least.
4. Budget 2015
Aside from the reshuffle, this is the first big test of Burton and her willingness to go the course with Fine Gael until 2016. She will now expect to sit at the Economic Management Council where the nuts and bolts of the Budget deal will be hammered out by the Taoiseach, Tánaiste and two finance ministers.
Her big red line is clearly that there does not need to be €2 billion of an adjustment but she has also signalled an unwillingness to countenance any further cuts in social welfare spending. The budget negotiations were always going to be tough no matter who the Labour leader is, but Burton will have to secure some wins for her party and avoid a situation that arose in Budget 2013 negotiations two years ago where Labour very publicly failed in its bid to increase USC for higher earners.
One of those wins could be phasing out some of the tax shelters that favour the wealthy. "Ensuring a just taxation system is also essential to raising living standards," she said earlier this month. But what the government as whole needs is to give the squeezed middle a break. Both are agreed on that but while Fine Gael would favour tax cuts, Labour are more likely to push for wage rises.
5. Facing up to the challenge of Sinn Féin
The leadership hustings were dominated by talk about the rise of Sinn Féin which cut a huge chunk out of Labour's vote in last month's election. Both coalition parties are already understood to be working on documents that expose the flaws in SF's budgetary proposals and expect plenty of attacks in the coming months.
But convincing voters will be another job. Attempts to criticise Sinn Féin over its policies in the North and Adams's troubled past have not had an impact electorally. Aside from winning the argument, Burton may at some stage as leader have to counteance the coalition question.
She almost certainly ruled it out during the hustings and spoke of a "Sinn Féin-IRA nexus" that needed to be dealt with by the republican party, but a lot can change in 18 months.
6. Delivering on a bank debt deal
A key pledge during Burton's campaign has been to make a big push on the "unfinished business" with the European Union i.e. securing a deal on the State's legacy bank debt.
It's something which has been promised for the past two years since the commitment of EU leaders to break the link between sovereign and bank debt. But nothing substantial has happened beyond several EU heavyweights noting that it will be between difficult and impossible to secure a deal for Ireland on legacy debt.
Finance Minister Michael Noonan has said it's all contingent on the full establishment of a banking union later this year, but Burton has said she will redouble Irish efforts through negotiation "rather than careless confrontation".
Getting a deal seems highly unlikely right now but it would be a huge win for her and the country if she did so before the end of the lifetime of this government.