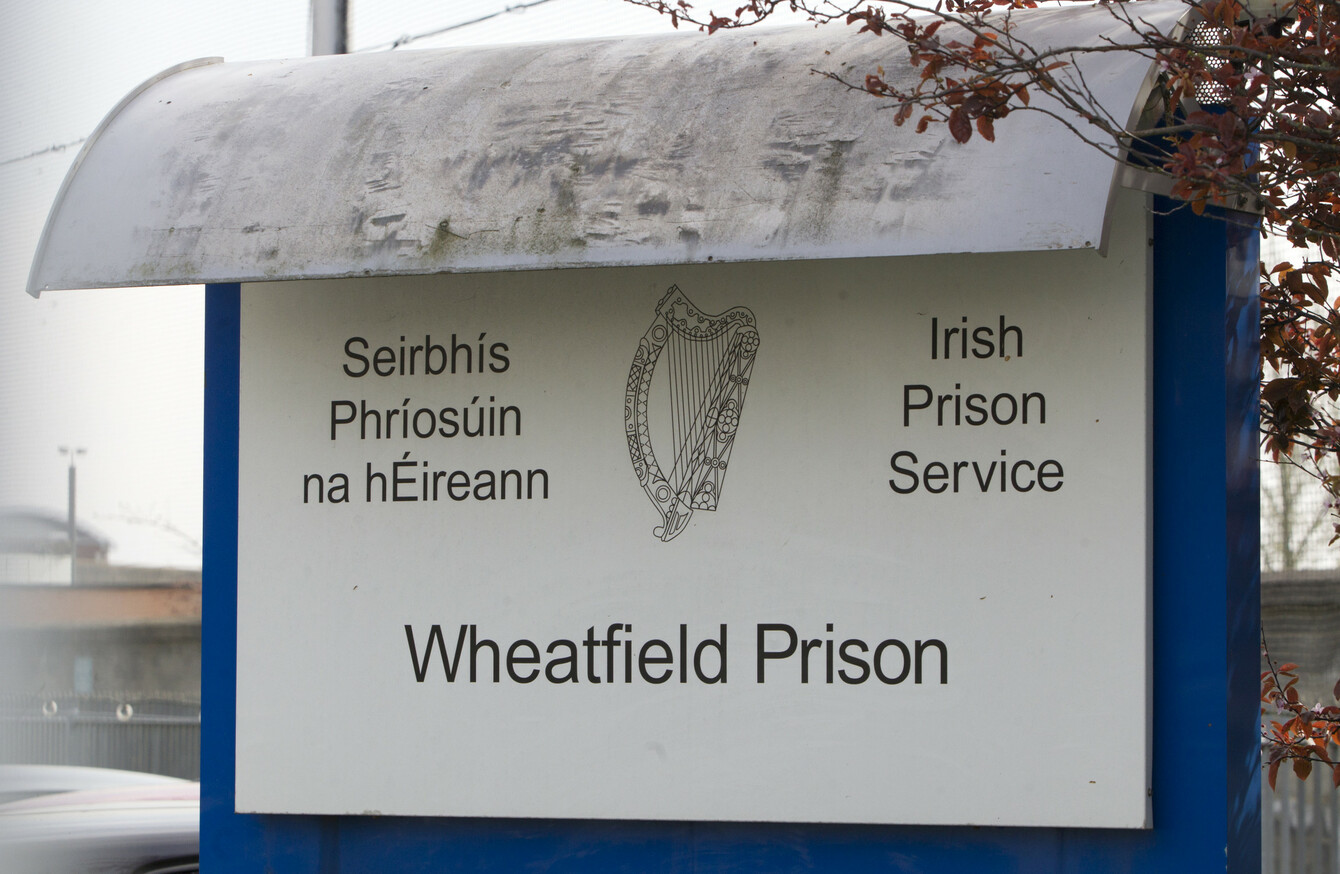 File
Image: Sam Boal/RollingNews.ie
File
Image: Sam Boal/RollingNews.ie
A 23-YEAR-OLD inmate died a drug-related death after he was passed a package during a visit from his fiancée.
Kevin Byrne (23), an inmate at Wheatfield Prison, Dublin 22 was found collapsed in his cell on Christmas Eve 2014.
In September 2016 the man's fiance Danielle Hayes received a three month suspended sentence for unlawfully conveying drugs into the prison.
Dublin Coroner's Court heard evidence from a number of prison officers who responded to a call that Mr Byrne had been passed a "prohibited article" during a visit from his fiance on 23 December 2014.
Prison Officer Mark Lydon told a resumed inquest into Mr Byrne's death that he responded to a call for staff assistance to the visiting area at 11.20am.
"The prisoner was on the floor face down. I was informed the prisoner had received an article from his visitor. He was repeatedly asked to spit out the article he had placed in his mouth. He refused to give up the article," Mr Lydon said
The package was not recovered.
Search
"I was aware it was in his mouth. I was not aware if it had swallowed it," Mr Lydon said.
Asked why he did not remove the package from the prisoner's mouth, Mr Lydon replied that he did not want to be bitten.
"It's a cavity search, I'm not going to put my fingers into somebody's mouth and have them bitten off. You can't expect someone to physically invade someone's body," he said.
The inquest heard from a prison nurse who said she examined the prisoner physically at 11.30am.
"His breathing was normal. There were no injuries. He stated he was fine.
"I was of the opinion that no further treatment was required at this time," she said.
The prisoner was checked regularly overnight. The next morning he was found unresponsive in his cell when staff brought his breakfast at 8.10am.
'Wraps' were found on the floor beside the prisoner in his cell.
A post-mortem performed by State Pathologist Dr Marie Cassidy found Mr Byrne had heroin and benzodiazepines in his system and died due to inhalation of gastric contents.
The inquest continues.