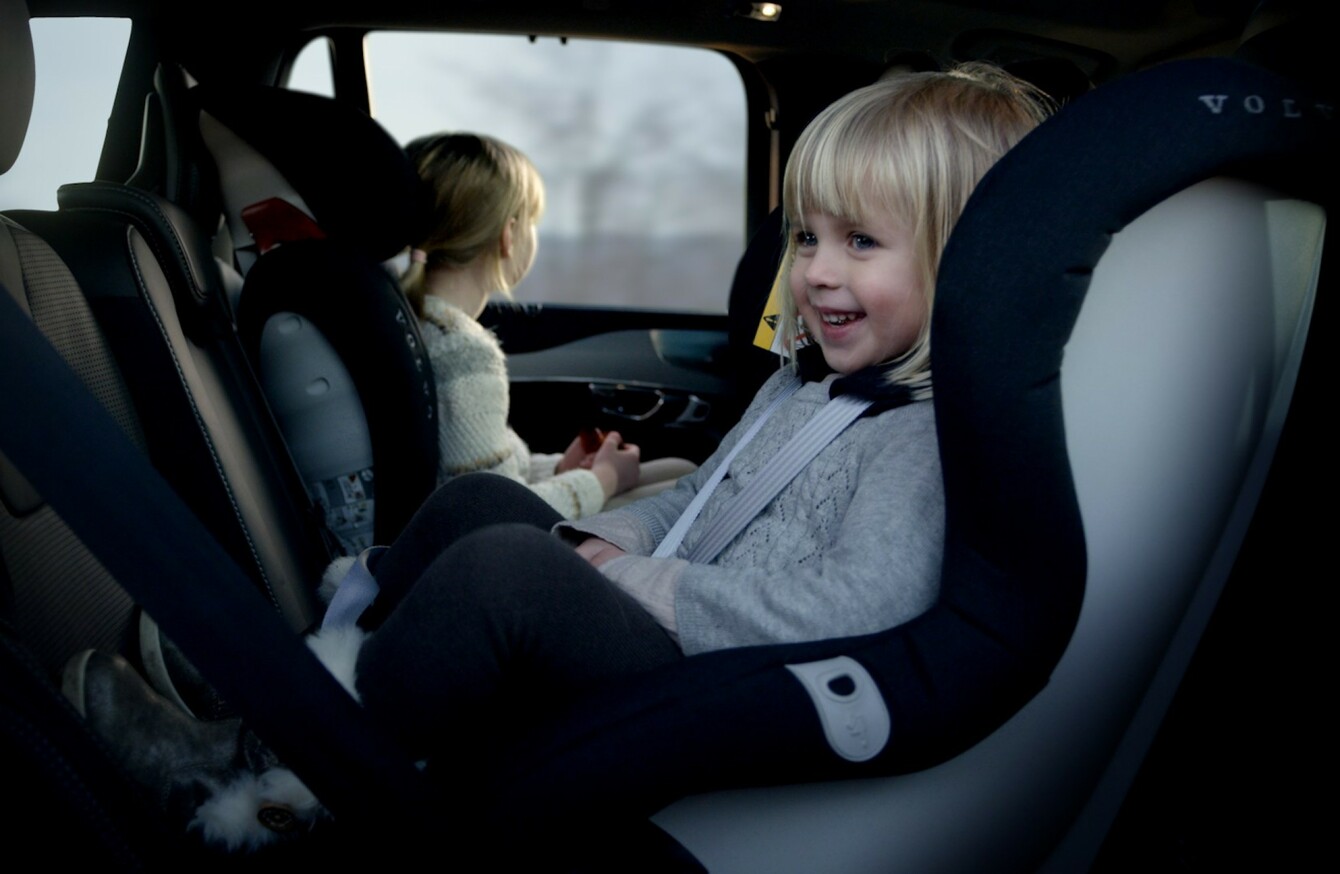 Image: Newspress
Image: Newspress
Got a question? Need advice? Submit your queries to melanie@thejournal.ie.
THERE IS NO law on when a child can ride up front, as long as they are using the proper restraint system for their height and weight.
Child car seats and booster seats and cushions are examples of Child Restraint Systems/CRS.
All children under 150cm in height or 36kg (79lb) in weight must use a CRS. But here's the bottom line: your child is safer in the back of the car, and you should try to seat them in the back at all times.
Legally speaking, children over three years of age must travel in a rear seat in vehicles not fitted with safety belts.
It is illegal to use a rearward-facing child car seat in front seats protected by an active frontal airbag as these can cause serious injury or even death if there is a collision.
If you have to place your child in the front seat in a rearward facing CRS then you must disable the airbag.
Disabling the airbag should be done as a last resort and you should contact the vehicle manufacturer, and consult your insurance company beforehand as there may be implications for the car's warranty and insurance cover as you will be disabling a safety feature.
If you have to place your child in the front seat in a forward-facing CRS then push the seat as far back from the dashboard as possible.
Check out this handy RSA document on child car seats and the law.
Have you got a Dear Driver question? If so, email melanie@thejournal.ie and we'll do our best to answer it!