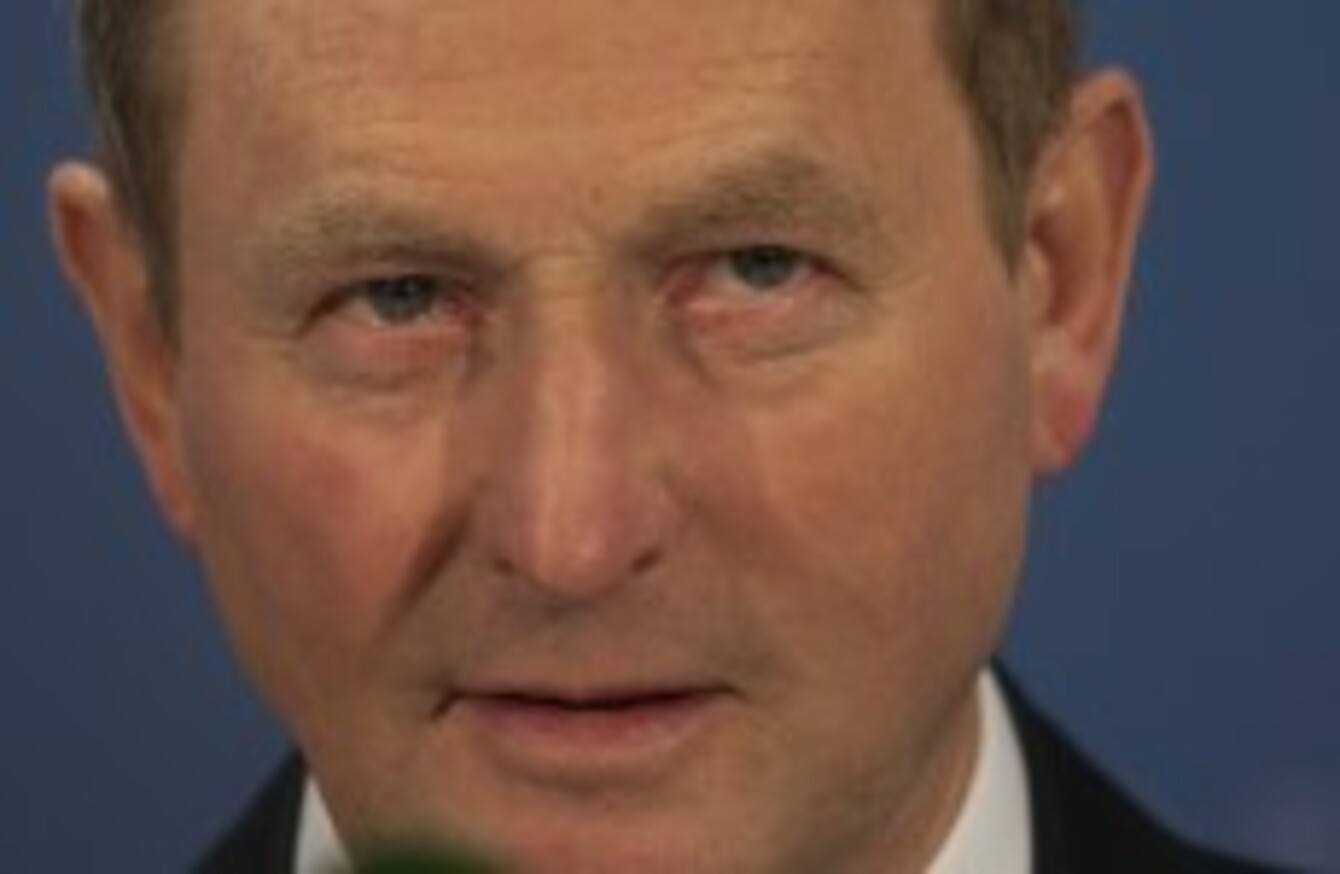 Enda Kenny faces a choice in the coming weeks.
Image: Eamonn Farrell
Enda Kenny faces a choice in the coming weeks.
Image: Eamonn Farrell
THE ONLY CERTAIN thing we can say about the next general election is that it will happen before 8 April 2016.
The question of when exactly that is has dominated conversations in and around Leinster House and the political bubble in recent days amid a flurry of new speculation that the Taoiseach will go to the country in November.
Newstalk presenter and former Fine Gael minister Ivan Yates sparked much discussion yesterday when he named 20 November as the date. Enda Kenny later challenged him to a bet on that, insisting his former cabinet colleague would lose.
Today, the Irish Independent reported on comments Phil Hogan made to Fine Gael organisers in Brussels on Monday in which he said they should be ready for a general election in November.
There's a difference between being ready for a November election and the election being in November. It's no secret that sometime ago Kenny instructed his party to be ready for an election and have all of its candidates picked by the end of October. His selection convention in Mayo on 19 October is Fine Gael's last.
Other parties are operating in a similar manner. That's not to say that they expect an election, it's just good planning and allows new candidates to introduce themselves to the electorate over the coming months.
But the truth of the matter is that no one can say for certain when the election is and that includes the Taoiseach himself. The likelihood is that he hasn't made his mind up, indeed that was the assessment of one Fine Gael figure close to the party's election planning process who we spoke to this week.
A November election is possible, but 2016 remains more likely, they said.
Publicly, Kenny was on the record as recently as last week saying twice in a Dáil speech that the election will be in "early 2016″. The Taoiseach's biggest problem is that there are a huge number of people in Fine Gael from senior ministers, to backbenchers, to backroom strategists who favour going in November.
Finance Minister Michael Noonan, a veteran of elections and a former Fine Gael leader, is known to favour an election before the end of the year, but he is canny enough to say publicly that it's at the Taoiseach's discretion.
Those who favour a November poll feel the long lead in to an election next year does the party no favours and only allows more time for things to go wrong like another Irish Water crisis or an almost inevitable crisis in our hospital emergency departments.
Polls, polls, polls
Fine Gael currently stands at around 28% in the polls. Many feel that in an election campaign the party can add two or three per cent to that, taking it over the psychologically and statistically important 30 per cent mark.
Then there's Labour. The junior coalition partner needs to be consistently running at 10% in the polls and many in Fine Gael feel it needs to be hitting 12% to stand a chance of winning enough seats to put the coalition back into office.
For its part, Labour wants an election next year, hoping the intervening months will provide time for the party to recover in the court of public opinion.
When we told a senior Labour source earlier this week that Paddy Power's odds on a November election had shortened they dismissed such a notion. Definitely not, they said, adding that the election will be in February.
Indeed that's the assessment we made in April. Calling an election at the end of January for the end of February allows for the tax cuts expected in next month's Budget to take effect in people's pockets during the election campaign, possibly convincing voters to re-elect the government.
Plus it gets it all done and dusted before the St Patrick's Day festivities and, of course, the Easter Rising commemorations. Then there is the counter-argument which says that just the announcement of tax cuts in the 13 October will be enough to sway voters to re-elect the coalition.
But all of this is just chat, there's a lot of it in political circles right now and Kenny is hearing all of it. What's his thinking? A senior government source was last night unequivocal in their response:
Anybody who says they know Enda Kenny's thinking on the date of the general election is lying.
On 13 October, Michael Noonan and Brendan Howlin will deliver the Budget.
On 19 October, Enda Kenny faces his selection convention in Mayo.
A week after that, if an election hasn't been called, then it's a safe bet that it won't be before the end of the year.
But the truth is that the one man whose call it is probably isn't certain of a date himself.
Over to you, Enda.