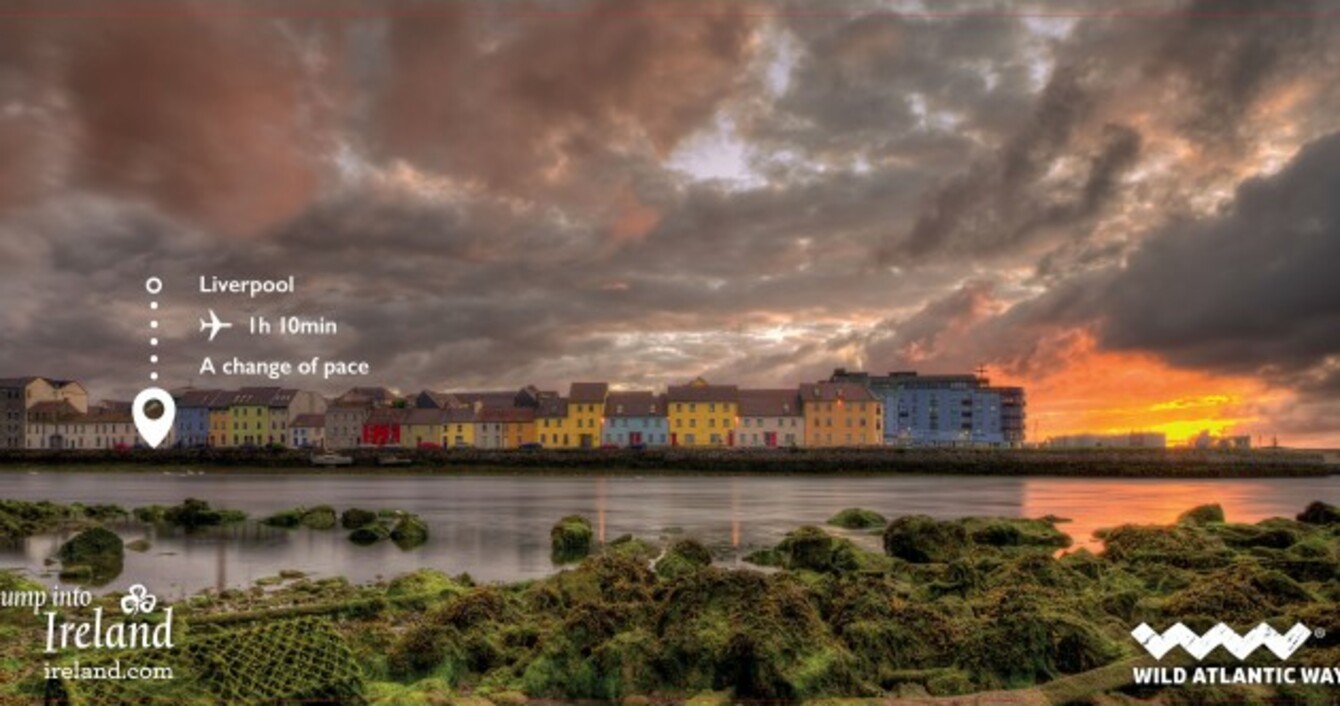 A NEW €500,000 Wild Atlantic Way campaign is aiming to lure British visitors to Galway and the north west.
The four-week campaign, which launches today, will include a combination of advertising, a month long radio partnership with the Bill Turnbull Show on Classic FM and a digital search engine optimisation campaign.
Local taxis will also be wrapped in high impact Wild Atlantic Way imagery in a number of cities – including Liverpool, Glasgow, Edinburgh and Manchester.
The advertisement photos of Sligo, Mayo, Galway and Donegal give information about how far it takes to fly to these destinations from different British cities.
Fiona Monaghan, Fáilte Ireland's Head of the Wild Atlantic Way, said, "This campaign allows us to raise international awareness of the route as a must see visitor experience in key strategic locations which offer ease of access and great potential for the short break market.
The ease of access will be the key message and, in promoting the call of the Wild Atlantic Way in the Spring, we will be emphasising the short flight durations from the targeted cities to get our message across.
The campaign was launched by Fáilte Ireland, in conjunction with five Local Authorities from Donegal to Galway City and in partnership with Tourism Ireland.