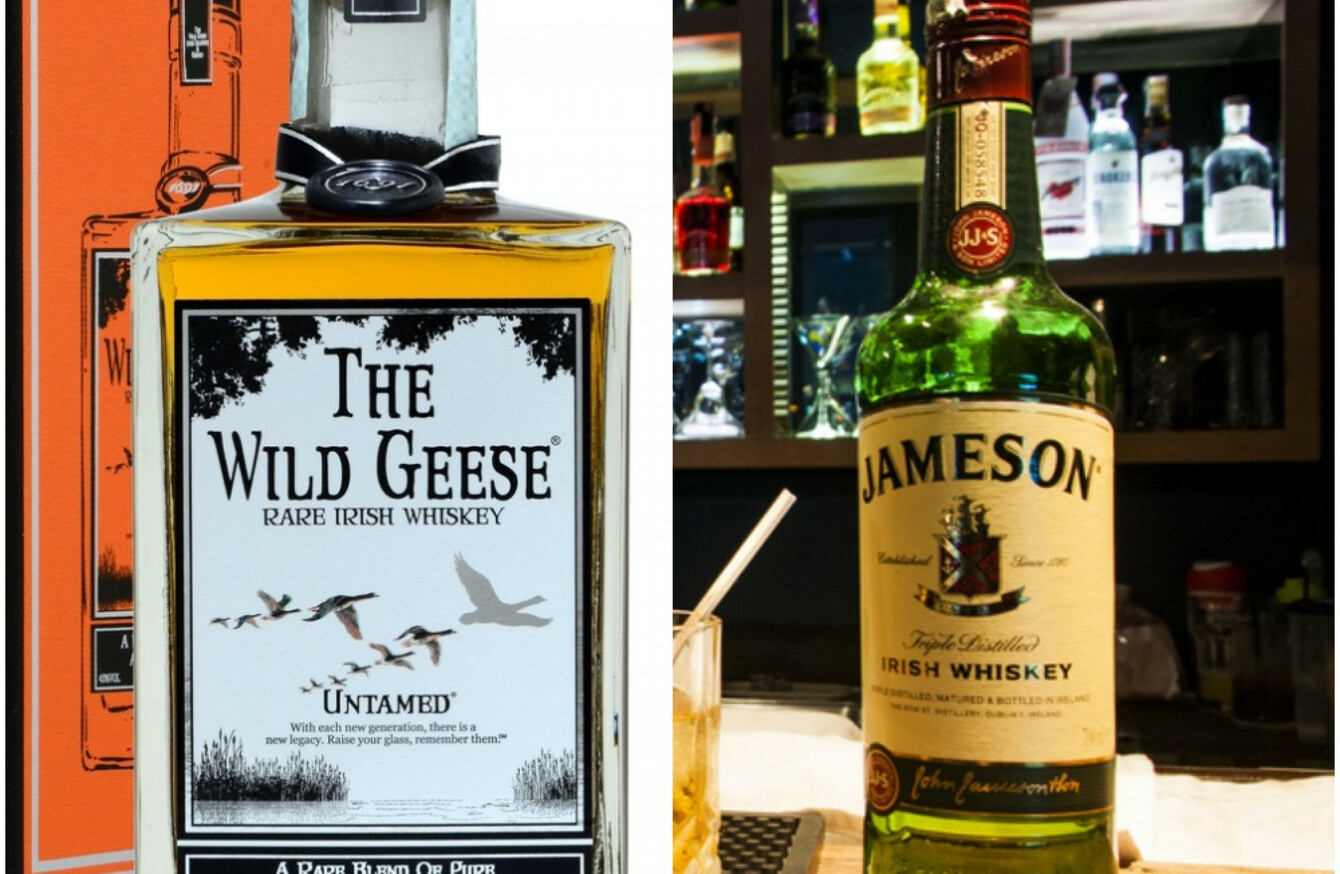 Image: Shutterstock
Image: Shutterstock
THE COMPANIES BEHIND The Wild Geese Irish whiskey has taken Irish Distillers to court for allegedly causing, and continuing to cause, "serious damage" to its brand.
Avalon – who have the exclusive licence for the brand – and Protégé International Group -the exclusive sales agent in the EU – allege that Irish Distillers has "abused its dominant position" in the Irish whiskey market by refusing to supply it while supplying other whiskey brands.
Irish Distillers – whose brands include Jameson, Powers and Midleton – is contesting the claim, however, and said that it previously offered to supply its smaller rival but couldn't agree terms.
Its large-scale production facility in Midleton in Cork produces a number of Irish whiskeys, and in a statement the company said it actively supports other Irish whiskeys.
'Without objective justification'
Avalon and Protégé are seeking a High Court order that would require Irish Distillers to supply Irish whiskey to them, as has been requested by Protégé consistently since 2001.
The pair are also seeking damages against the whiskey giant.
Protégé chief executive Andre Levy accused Irish Distillers of causing damage to the development and existence of smaller brands like The Wild Geese Irish whiskey.
He said: "We have made multiple requests over the years to Irish Distillers for the supply of mature and immature Irish Whiskey which have been refused by Irish Distillers without objective justification.
Protégé has requested minimal volumes of Irish Whiskey from Irish Distillers by reference to Irish Distillers' production capacity.
The company had lengthy negotiations with Irish Distillers in 2011, and said the bigger company offered to supply mature and immature whiskey only on condition "The Wild Geese brand would not be sold in the same territories… Jameson was sold".
Protégé said it refused because it made "no commercial sense". It also said that Irish Distillers' parent company Pernod Ricard took a number of unsuccessful claims against the brand for its similar to its Wild Turkey bourbon brand.
'Good faith'
In a statement to TheJournal.ie, an Irish Distillers spokesperson said that the complaints made by Levy had already been adjudicated upon twice in the past ten years by the European Commission.
The spokesperson said: "At various stages, Irish Distillers has in good faith proposed to Protégé International supply options that it has refused."
In the space of six years, the number of distillers has trebled and "Irish Distillers always welcomes the emergence of new players in the Irish whiskey category".
The spokesperson added that Irish Distillers does work in a number of areas to support other distillers: "To help new entrants, Irish Distillers was one of the founding members of the Irish Whiskey Association in 2014 which was set up to protect and promote Irish whiskey globally as well as develop targeted supports for new entrants.
Irish Distillers also actively mentors new Irish whiskey companies, inviting them to Midleton Distillery and providing advice for them on technical issues.
Comments are closed for legal reasons.