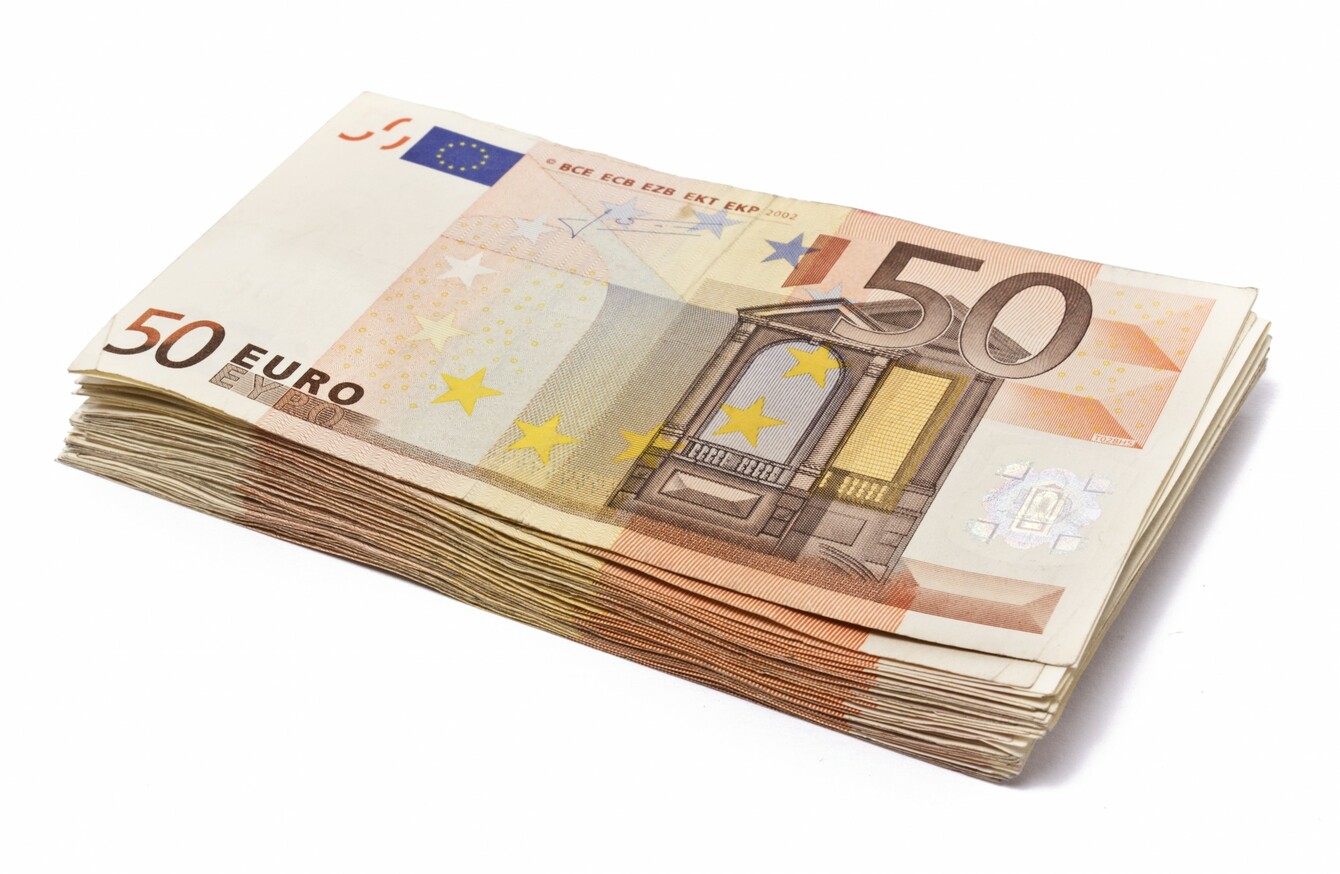 These would be nice.
Image: Shutterstock/Per Bengtsson
These would be nice.
Image: Shutterstock/Per Bengtsson
Updated: 3.17pm
DESPITE A PLEA from the National Lottery, a €1 million prize was not claimed by the winner ahead of Friday's deadline.
Last week Paula McEvoy of the National Lottery told TheJournal.ie: "We'd love if somebody came forward with a ticket … €1 million is a life-changing amount of money."
Sadly the cash is no longer up for grabs, but someone still has three days to claim €500,000.
The winning €3 Quick Pick ticket was purchased on Wednesday, 11 November in Supervalu, Castletroy Shopping Centre in Limerick ahead of the EuroMillions draw on Friday, 13 November.
The winning numbers for this prize were: 3, 4, 21, 27, 45.
The National Lottery has encouraged people to check their tickets ahead of Thursday's 5.30pm deadline.
Ticketholders have 90 days from the date of the draw to claim their prize.
If you've got the lucky ticket, sign the back of it and contact the National Lottery Prize Claims Team on 01 836 4444 as soon as possible.
Unclaimed prizes
A statement from The National Lottery said the organisation "makes every effort to ensure that unclaimed prizes are minimised".
Online players always receive their prize as they are notified of their win.
The statement continues: "Under the National Lottery licence, all unclaimed prizes must be used exclusively to promote the National Lottery with the core objective of raising funds for good causes. To date, the National Lottery has raised over €4.7 billion for good causes across Ireland.
"In our experience, prizes amounting to approximately 2% of sales go unclaimed each year."