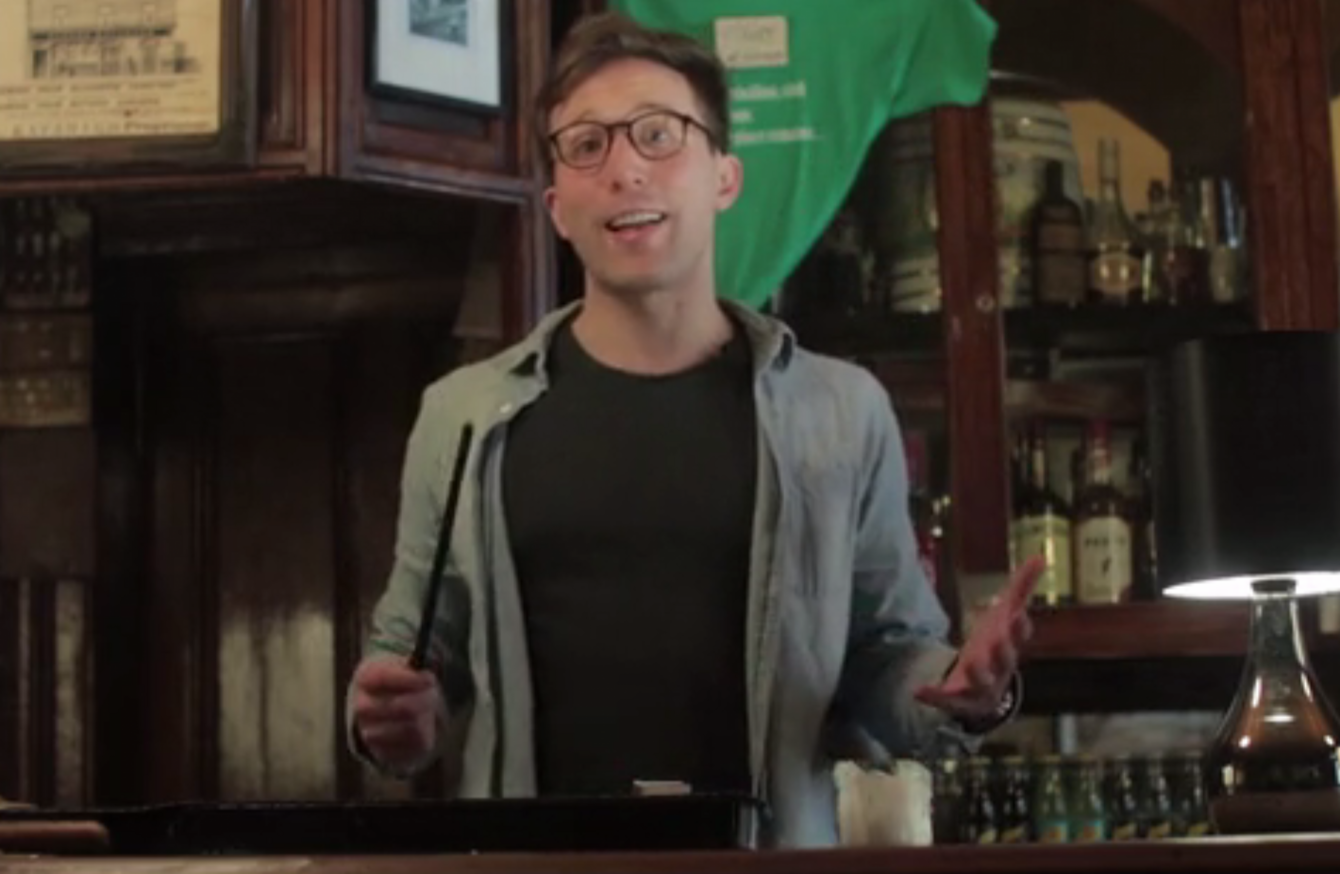 AN IRELAND-BASED ENTREPRENEUR is looking for funding to open a 'wizarding-themed' pub in London after a failed Kickstarter project.
Matthew Cortland, a reading teacher turned designer, attracted significant attention earlier this year when he announced plans to crowdfund for 'the Cauldron Wizarding Pub & Inn'.
While there would be no direct reference to Harry Potter or the likes due to trademark reasons, the aim was to create a pub that would use technology to bring magic to life.
The 'magic' would have included the likes of moving photos on the walls, candles that float in mid-air using magnetism and wands that use touch technology to control the lights.
While the idea attracted some interest, it failed to meet its Kickstarter goal of raising $500,000. Last week the campaign shut and the money was refunded after just $37,000 was pledged in about a month.
New investors
Speaking to Fora, Cortland said he was disappointed that the campaign was unsuccessful.
Despite this, he said that it did prove that there was interest in the idea – and he is now looking in Ireland, the UK and the US for investors to back the idea.
Cortland, who is originally from New Jersey, received a scholarship to study in Ireland.
He has lived in Dublin since completing a masters in creative media in DIT and has also worked with local startup PageFair.
Full-time job
However Cortland has left his job to focus full-time on getting the wizarding pub up and running.
"We're trying to take the idea forward by looking for investors working in the pub space in Ireland, the UK or the US," he said.
"We're in talks with some investors at the moment and are trying to identify who's best.
"Being in Dublin and having access to the Irish or British market is about finding the right person, either a pub or tech entrepreneur who's a fan of fantasy books."
Cortland said he didn't regret the campaign's ambitious Kickstarter aim, saying that $500,000 would have been needed do the justice to the idea of a wizarding pub.
"We would open a flagship location in London because London is so important for so many fantasy texts, and then we would expand from there," he said.
Sign up to our newsletter to receive a regular digest of Fora's top articles delivered to your inbox.
Written by Paul O'Donoghue and posted on Fora.ie