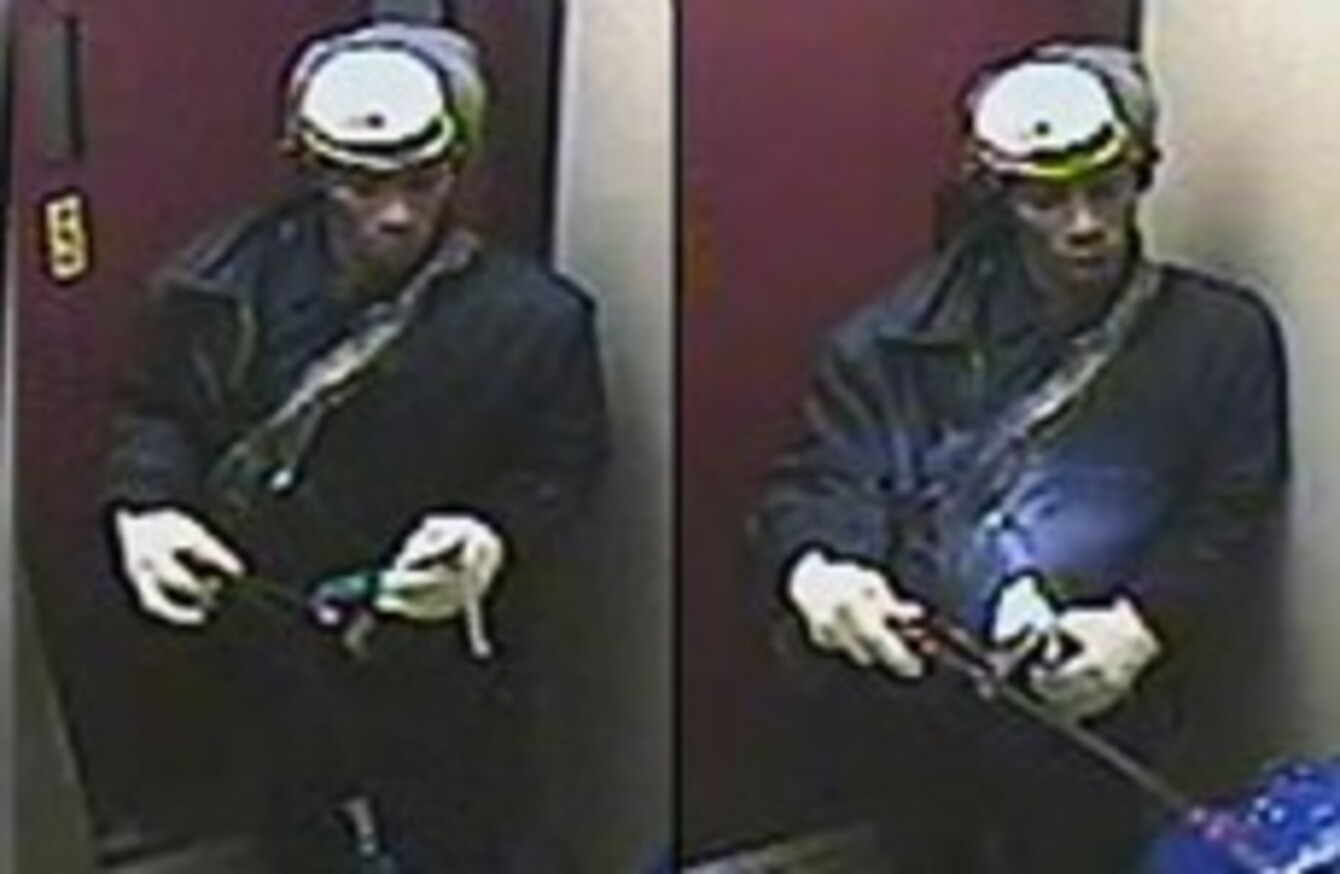 A still from the CCTV video shows the suspect in the attack
Image: AP Photo/New York Police Dept
A still from the CCTV video shows the suspect in the attack
Image: AP Photo/New York Police Dept
A WOMAN WAS ambushed in the elevator of her apartment building, doused with a liquid, set ablaze and left to die in a brutal attack that was recorded by two video cameras, police said.
Doris Gillespie, 64, burned to death in her Brooklyn, New York elevator Saturday, police said, after an unidentified man who was waiting for her when the elevator doors opened to the fifth floor of the apartment building in Prospect Heights.
The man sprayed Gillespie with an accelerant and set her on fire with a Molotov cocktail, New York City police spokesman Paul Browne said.
"It was apparent he knew she was on the elevator," he said.
No arrests had been made as of early Sunday morning, and police were still searching for the suspect.
The brutal attack happened shortly after 4 pm, lasted about a minute and was recorded by two video cameras, including one inside the small elevator.
The video showed the elevator doors opening to the floor where Gillespie's apartment was located and the assailant stepping in and spraying her, Browne said.
Gillespie, who had grocery bags in her arms, turned about 180 degrees and then crouched in an attempted to protect herself, he said. But the man sprayed her directly in the face and continued to spray her "sort of methodically" over her head and parts of her body as the bags draped off her arms. She turned around and retreated to the back of the elevator.
At some point, Browne said, the suspect then pulled out a barbecue-style lighter, used it to ignite a rag in a bottle and then waited for a few seconds before using the flames to set her afire, causing smoke to fill the elevator.
The man backed out as she fell to the floor of the elevator, Browne said, and seemed to pause before tossing the bottle inside the elevator and onto her.
Browne would not comment on the motive in the killing, but said the suspect knew his victim.
Investigators believe the suspect fled down the stairs of the building, he said.
Police released still images of the man Saturday night, showing him in a black jacket, wearing what appear to be surgical gloves and with a white dust mask perched atop his head like a pair of sunglasses. He is holding what appears to be a canister with a nozzle and spraying as he steps into the elevator.
Neighbors reported a fire in the building, unaware that the woman was burning to death in the elevator.
Residents were evacuated from the six-storey building for hours Saturday night.