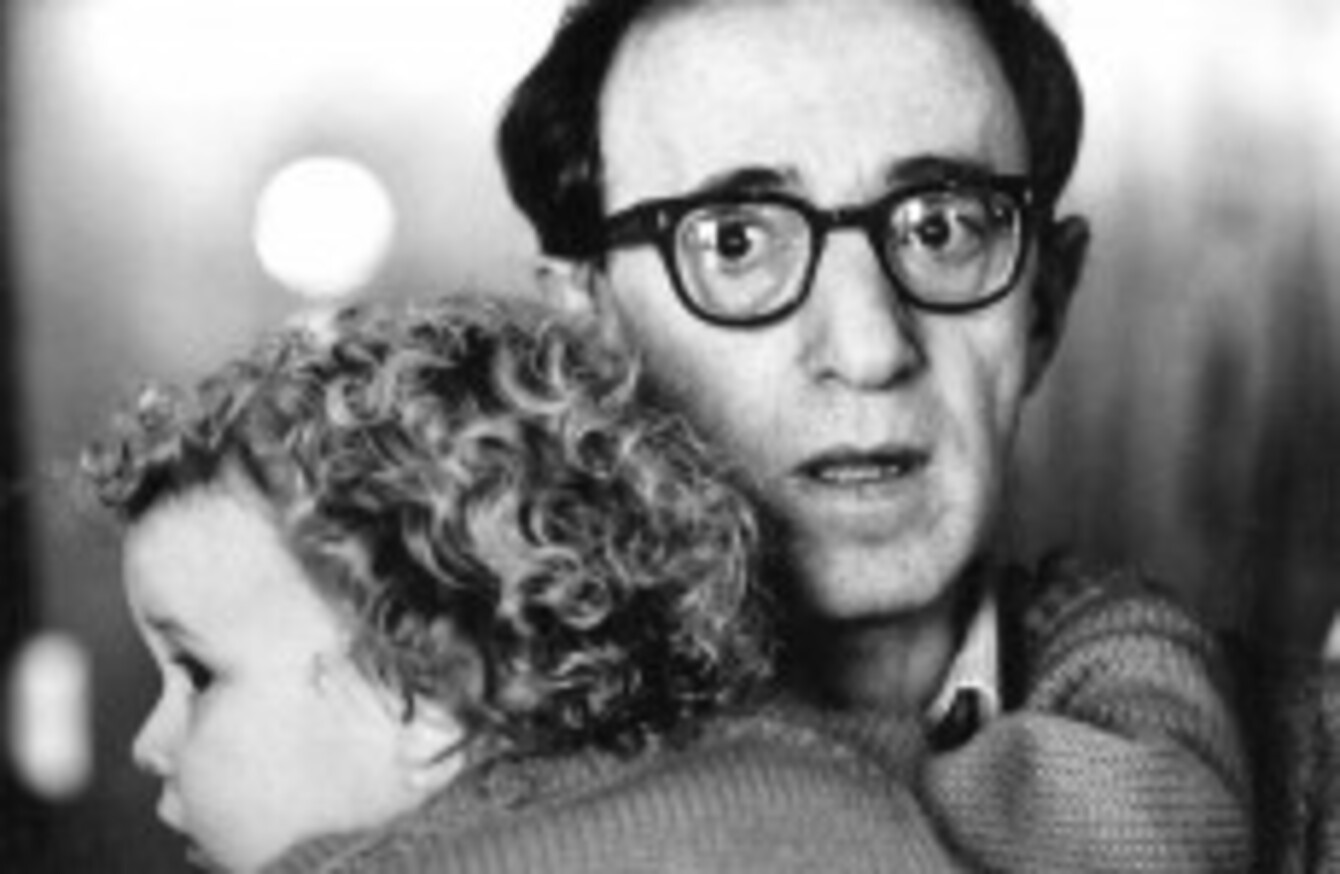 Woody Allen with Dylan Farrow in 1987.
Image: PA Archive
Woody Allen with Dylan Farrow in 1987.
Image: PA Archive
DIRECTOR WOODY ALLEN has said allegations that he sexually abused his daughter when she was 7-years-old are 'ludicrous'.
In a column published in The New York Times, Allen denies the claims by Dylan Farrow and is strongly critical of his former partner Mia Farrow, whom he accuses of coaching the child to make the allegation.
"Of course, I did not molest Dylan," he writes. "I loved her and hope one day she will grasp how she has been cheated out of having a loving father and exploited by a mother more interested in her own festering anger than her daughter's well-being".
In response, 28-year-old Dylan Farrow said Allen's column was a rehash of distortions and outright lies. "I have never wavered in describing what he did to me," she told The Hollywood Reporter. "I will carry the memories of surviving these experiences for the rest of my life".
Allen wrote the column following an open letter by Dylan Farrow, also published in The New York Times, which appeared last Sunday.
In the open letter, Farrow wrote that Allen had brought her into the attic in the family's country home in 1993, told her to play with her brother's electric train set, and then sexually assaulted her. She said there had been a pattern of her father "doing things to me that I didn't like" when she was a child going back as far as she could remember.
However Allen strongly denies the allegations.
"Twenty-one years ago, when I first heard Mia Farrow had accused me of child molestation, I found the idea so ludicrous I didn't give it a second thought," he writes. He says he only ever went to the attic of the holiday home where the alleged assault took place once or twice because of its small size, noting that he is a "major claustrophobe".
Allen said he will be making no further comment on the matter. "Enough people have been hurt," he wrote.