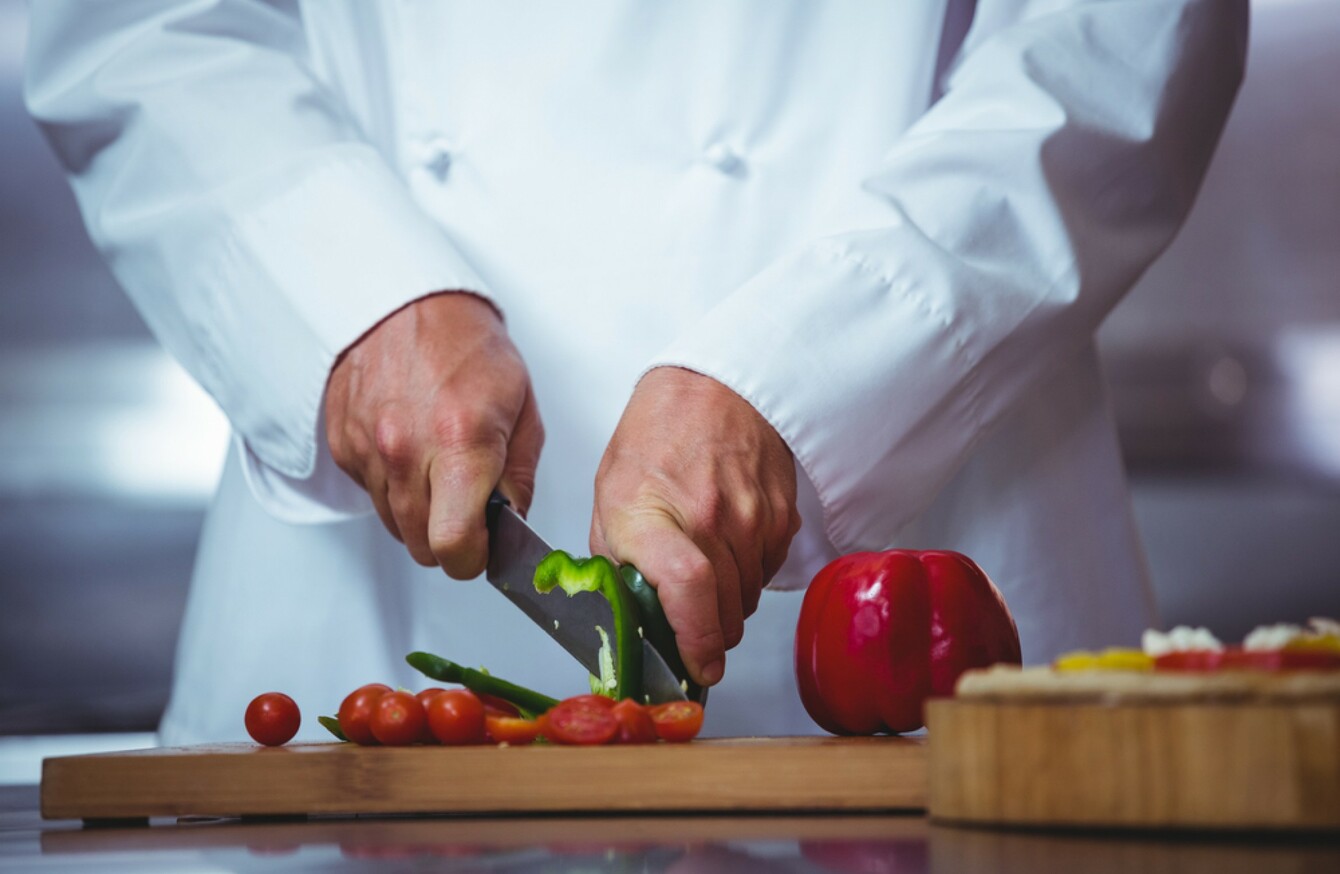 Image: Shutterstock/wavebreakmedia
Image: Shutterstock/wavebreakmedia
A DUBLIN RESTAURANT sacked a head chef after he disappeared from work for six weeks for prayer leave for his deceased father.
The Workplace Relations Commission (WRC) found that he was unfairly dismissed.
On hearing that his father was gravely ill, the chef booked flights to his home of Mauritius from 5 January last year and returning on 13 February.
The chef would not be returning to work for the six weeks for the father's funeral in keeping with the Hindu faith requirement to mourn for 40 days.
The chef told his employers that he was delayed due to the "prayer for my father".
However, on his return to Ireland, the chef was not allowed to return to his workplace and found that he was dismissed.
The man sued for unfair dismissal and when questioned about the cultural differences which might be important to the chef at the WRC hearing, the restaurant owner indicated that these cultures did not operate here.
WRC Adjudication Officer, Penelope McGrath said in response:
This is an unusual stance for an employer in a hopefully pluralistic society.
McGrath said that the employer "was unreasonable and heavy-handed" in the case and awarded the chef €23,500 for unfair dismissal.
The chef's father died as he travelled home to Mauritius.
In evidence, the man's boss told the hearing that he heard it through the grapevine that the chef had headed off to Mauritius at short notice.
The restaurant owner was adamant that the chef – who commenced working at the restaurant in September 2014 – had not flagged how long he expected to be away when he was leaving.
He gave evidence of an extremely difficult trading period without the head chef in situ.
The second chef was due to take holidays at the end of January but there seemed to be insufficient lead-in time to obtain any temporary or agency cover. The restaurant had to rely on the owner's personal financial intervention to save the situation.
The owner stated that the head chef should have communicated with him directly regarding this extended absence but at the same time in his direct evidence he indicated that the reason that the head chef would not communicate with him is because he knew how "mad" his employer would be with him.
McGrath's report stated that "the employer himself created the impression that he had a short fuse and liable to lash out". She stated only one staff member at the restaurant offered the head chef any sort of genuine sympathy on the loss of his father.
McGrath said that she accepted that the chef's disappearance for upwards of six weeks made it very difficult for the restaurant.
McGrath added that she did not find that any fault attached to the sacked chef.
She said: "He was without doubt unfairly dismissed and he must succeed under the Unfair Dismissals Legislation."