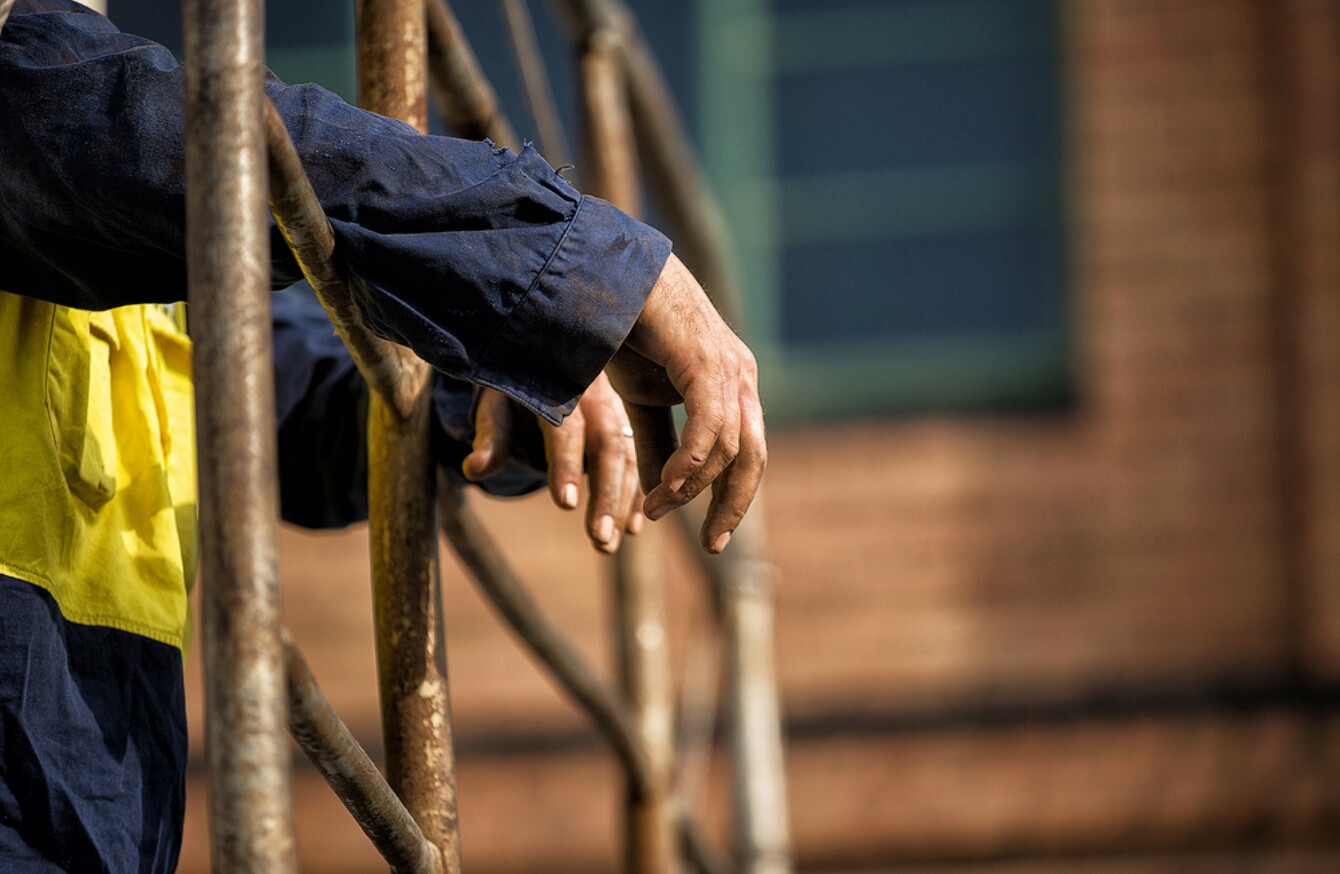 Image: Steve Lovegrove via Shutterstock
Image: Steve Lovegrove via Shutterstock
THE HEAD OF Ireland's employment rights authority has said that there are cases of foreign nationals working in Ireland "in conditions close to slavery", saying that the most precarious conditions were mostly found in manual, seasonal work.
Oonagh Buckley, who's the Director General of the Workplace Relations Commission (WRC), made the comments to Newstalk's On The Record today following a Supreme Court ruling that officially removed a ban on asylum seekers working in Ireland.
The court found the ban to be unconstitutional "in principle" last May and the Cabinet agreed to lift the ban last November, in line with a European directive.
Today, Buckley said that there were many cases of foreign nationals working in "vulnerable situations", but said that it wasn't just limited to asylum seekers, saying that some European workers also faced tough working conditions.
"One thing I want to say though is that, just in case people have a mistaken impression, we have people working in Ireland who actually don't need employment permits, in fact they may be nationals of the EU or EEA, who work in incredibly vulnerable situations.
We find people in conditions that are close to slavery, to be honest. Their passport taken away, they're not getting their rightful pay. They're living in squalor conditions.
She said it happens in Ireland, but she's unsure about how frequent it is. She said these people need to know what they're entitled to by ringing the WRC and asking them for help.
I have one inspector who solemnly tells me every few months; you're only ever about five miles from somebody in effective slavery in Ireland.
She said that although she can't say for sure this type of vulnerable employment happens in these industries, that they were currently looking at car washes and the fisheries industry to make sure migrant workers are being treated fairly.
She said that a campaign will take place later this year to highlight the rights of employees at racing stables, as well as the agricultural sector.
She also spoke about the so-called 'gig-economy' where 200,000 people are working within precarious employment contracts, calling it a complex issue.
She said that the ESRI had found that between 8% and 9% of workers are on a more precarious form of contract, such as a temporary contract or freelance work.
"What the ESRI found and what is also underpinned by those recent Eurostat figures is that it is relatively-speaking lower in Ireland; the numbers of people on those forms of temporary contracts.
So permanent contracts forms a higher proportion of the overall workforce then is the case in other European countries.
She said the exact reason for that deserves more investigation, but it probably had to do with how employment law was structured in Ireland.
She said that workers on precarious employment contracts weren't restricted to certain sectors, but some did have higher rates of precarious employment than others.
"Some sectors actually rely on them a little bit more than others.
So for example there's a relatively high preponderance in education, arts and media and so forth, and one of the reasons perhaps the issue has so much attention is that we have highly educated well-paid people who find that that's the only type of contract that's available to them from employers.
"So they're articulate and come out on the airwaves to complain about that which is right and good."
She added that between the end of this year and next year we'll be close to full employment in Ireland, which is defined at an unemployment rate of 5%.
She also said that precluding people from industrial relations mechanisms doesn't stop from taking industrial action, citing the threatened 'blue flu' Garda strike in 2016.
Since it was set up in October 2015, the Workplace Relations Commission has dealt with 35,00 complaints, handed out 3,500 decisions, and recouped €3.8 million in underpaid wages for employees, Buckley said.
You can listen to the full Newstalk interview here.