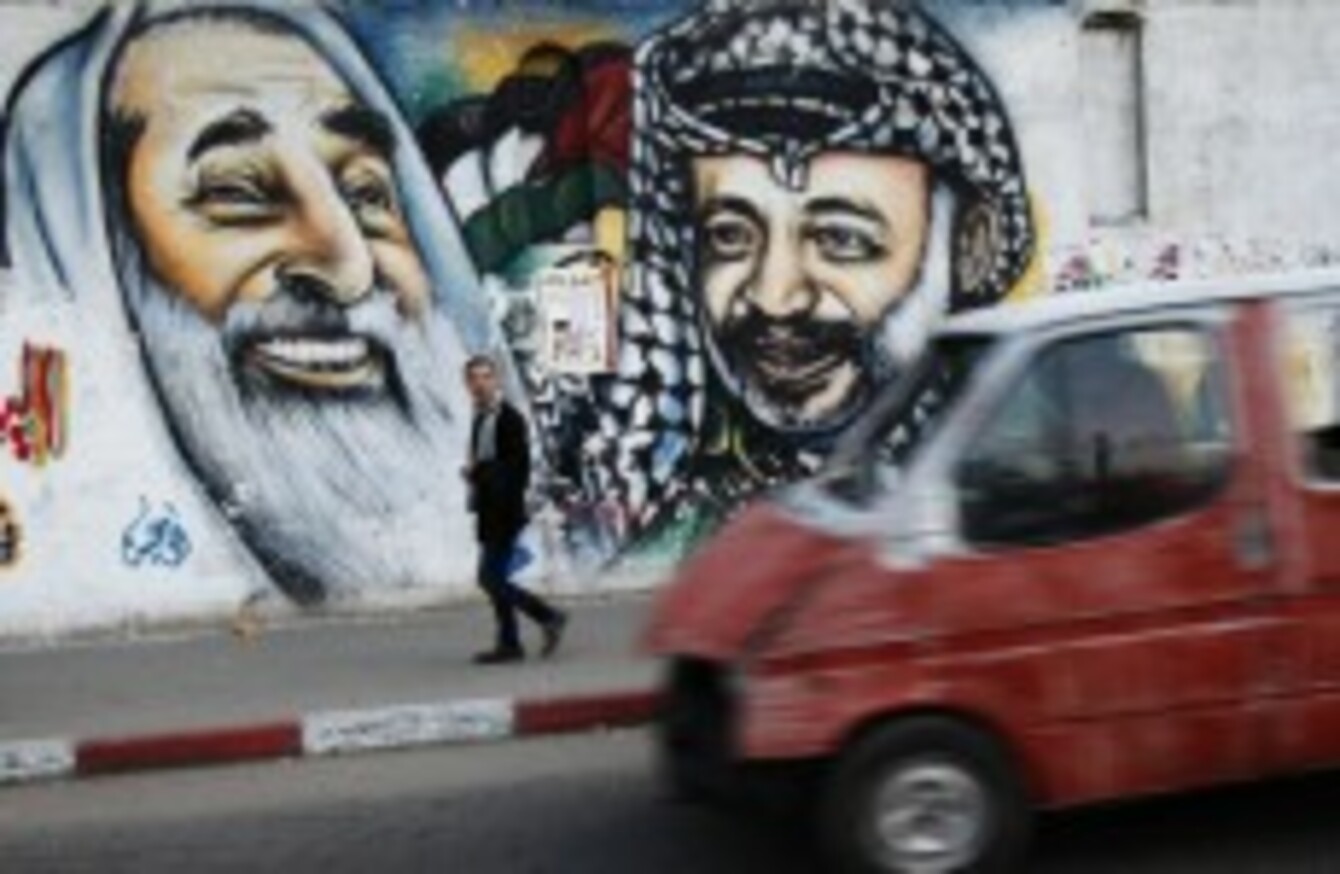 Image: Adel Hana/AP/Press Association Images
Image: Adel Hana/AP/Press Association Images
FRENCH EXPERTS HAVE ruled out a theory that Yasser Arafat was killed by poisoning and believe he may have died of natural causes, a source close to the probe into the Palestinian leader's death said Tuesday.
The French experts' findings differ significantly from those of Swiss scientists, who said last month that their research offered some support for the suggestion Arafat was killed by polonium poisoning.
"The report rules out the poisoning theory and goes in the sense of a natural death," the source said.
The circumstances of Arafat's death aged 75 at a military hospital near Paris in November 2004 after a sudden deterioration in his health have long been mired in rumour and speculation.
French doctors were unable to say what killed him and an autopsy was never performed, at the request of his widow.
Many Palestinians believed he was poisoned by Israel – a claim repeatedly denied by the Jewish state.
Israeli foreign ministry spokesman Yigal Palmor told AFP the results of the French probe were "no surprise".
Some reservations
Tawfiq Tirawi, the head of a Palestinian team that investigated Arafat's death, expressed reservations over the French findings but said members of the team needed to study the report before taking a position.
France opened a formal murder inquiry in August 2012, a month after an Al-Jazeera documentary linked Arafat's death to polonium poisoning.
Some 60 samples were taken from Arafat's remains in November 2012 and divided between Swiss and Russian investigators and a French team carrying out a probe at his widow's request.
The prosecutors' office in the Paris suburb of Nanterre, which is conducting the French probe refused to comment on the investigation's findings Tuesday.
"I am so shattered by these contradictions. What are we supposed to think?" said Souha Arafat.
The Swiss team said the test results neither confirmed nor denied polonium was the actual source of his death, although they provided "moderate" backing for the idea he was poisoned by the rare and highly radioactive element.
They said the quantity of the deadly substance found on his remains pointed to the involvement of a third party.
Russia's Federal Medical-Biological Agency (FMBA) has yet to release its findings.
A report by news agency Interfax in October quoted its chief Vladimir Uiba as saying Arafat "could not have been poisoned by polonium" but the medical agency later denied he had made any statement.
Palestinian Justice Minister Ali Mhanna last month urged France to release the results of its probe, saying the Palestinians were sure Arafat had been poisoned and that Israel was the "only suspect" in his death.
'Easier with a bullet'
Israeli President Shimon Peres, who shared the 1994 Nobel Peace Prize with Arafat and Israeli prime minister Yitzhak Rabin, said last month that the reports of polonium poisoning were unbelievable.
"If someone had wanted to get rid of Arafat, it would have been easier to do it with a bullet," he said.
The Swiss team's findings sparked fresh accusations from the Palestinians and increased tensions with Israel at a delicate time.
US-brokered peace talks resumed at the end of July after a three-year gap, but have already hit a deadlock over Israeli settlement expansion in the occupied West Bank on land the Palestinians want for their future state.
Arafat shared the Nobel Peace Prize with Israeli leaders after signing the landmark Oslo accords in 1993, when hopes ran high for a negotiated settlement to the conflict.
But the negotiations broke down seven years later amid bitter recriminations on both sides, and a bloody Palestinian intifada, or uprising, erupted that would eventually claim the lives of some 3,000 Palestinians and 1,000 Israelis from 2000-2005.
Israel and the United States blamed Arafat for a wave of suicide bombings and other attacks on Israelis during the uprising, while Arafat insisted he was powerless to prevent Palestinians from retaliating for deadly Israeli military operations in the occupied territories.