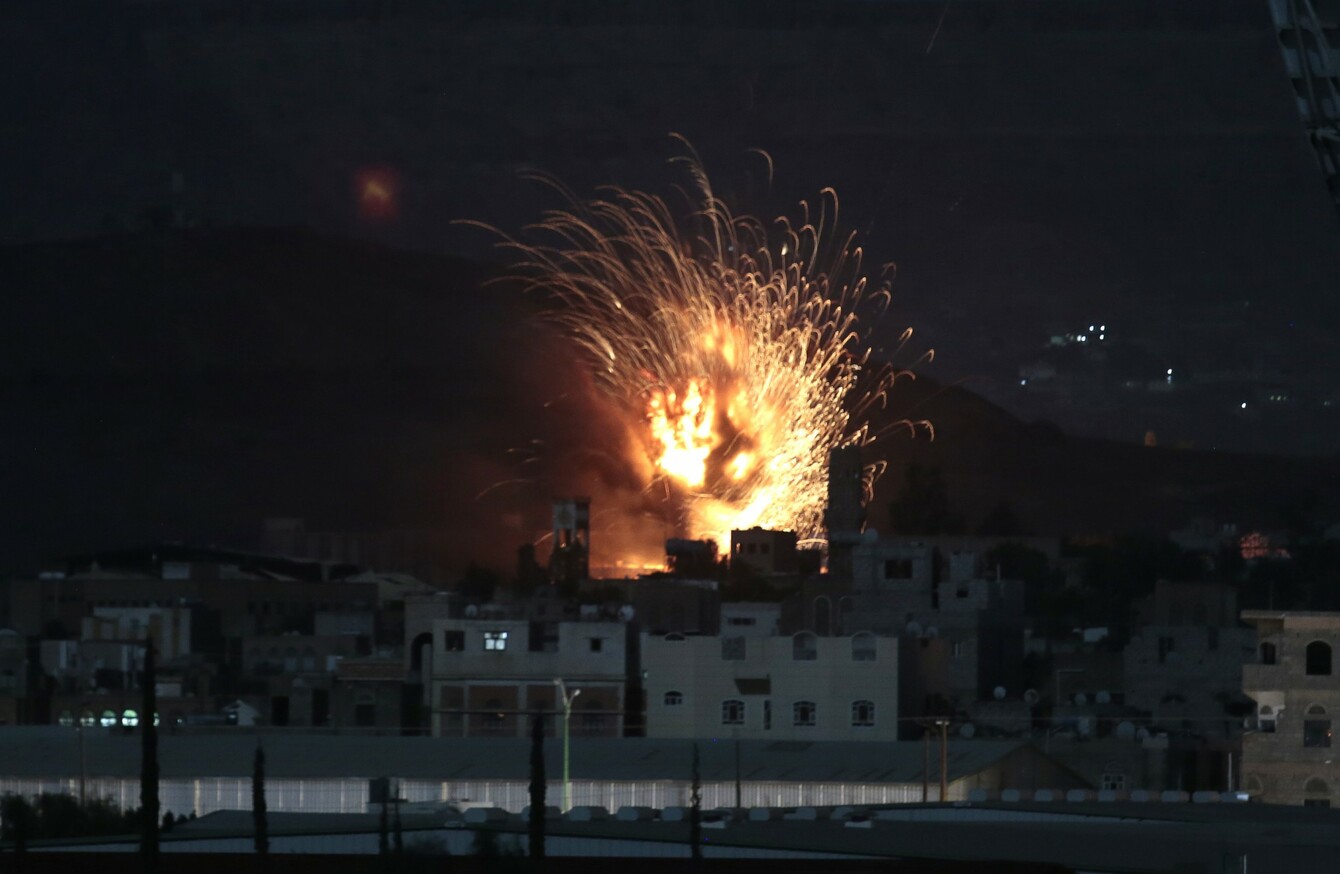 File photo.
Image: AP Photo/Hani Mohammed
File photo.
Image: AP Photo/Hani Mohammed
THE WHITE HOUSE has defended a US special forces raid in Yemen as a success even though some civilians and an American soldier were killed.
One US serviceman died and four others were wounded in the attack on Sunday, the first major US military action since Donald Trump became president.
The US military's Central Command said it was "likely" that civilians died in the raid, which targeted members of Al-Qaeda in the Arabian Peninsula in the Yakla region of Yemen's Baida province.
"When you think of the loss of life throughout America and institutions and in terms of the world, in terms of what some of the individuals could have done, I think it is a successful operation by all standards," White House spokesman Sean Spicer said, referring to the people targeted in the attack.
He added that it was hard to talk of success when an American soldier was killed, and praised the soldier's sacrifice in fighting what Spicer called people who posed a threat to America.
Spicer made no mention of civilian victims.
Trump has vowed to fight Islamic extremism relentlessly.
He traveled to an air base in Delaware Wednesday to receive the body of the US Navy SEAL killed in Yemen, identified as Chief Petty Officer William "Ryan" Owens, age 36.
After the raid a Yemeni official said the attack left 41 Al-Qaeda members dead, plus eight women and eight children.
The International Crisis Group, an independent group that analyses conflicts around the world, said the raid had left many civilians dead including at least 10 women and children.
Human Rights Watch said the United States should compensate the families of those "wrongfully" killed or wounded in the raid.
Russia
Meanwhile, US Ambassador Nikki Haley condemned Russia's "aggressive actions" in Ukraine and pledged strong US support to Kiev even as the new US administration seeks to improve ties with Russia.
"We do want to better our relations with Russia. However the dire situation in eastern Ukraine is one that demands clear and strong condemnation of Russian actions," she said in her first public remarks at the UN Security Council.
A surge in fighting in eastern Ukraine has presented the new administration of Trump with a first test of its Russia policy and Haley's comments were closely watched for signs of any shift.
The US ambassador opened her remarks stating that it was "unfortunate" that her first appearance at the council required her to "condemn the aggressive actions of Russia" in what she described as a "replay" of past US statements.
"The United States stands with the people of Ukraine who have suffered for nearly three years under Russian occupation and military intervention," she said.
"Until Russia and the separatists it supports respect Ukraine's sovereignty and territorial integrity, this crisis will continue.
Haley asserted that US sanctions imposed on Russia over its 2014 annexation of Crimea would remain in place "until Russia returns control over the peninsula to Ukraine."