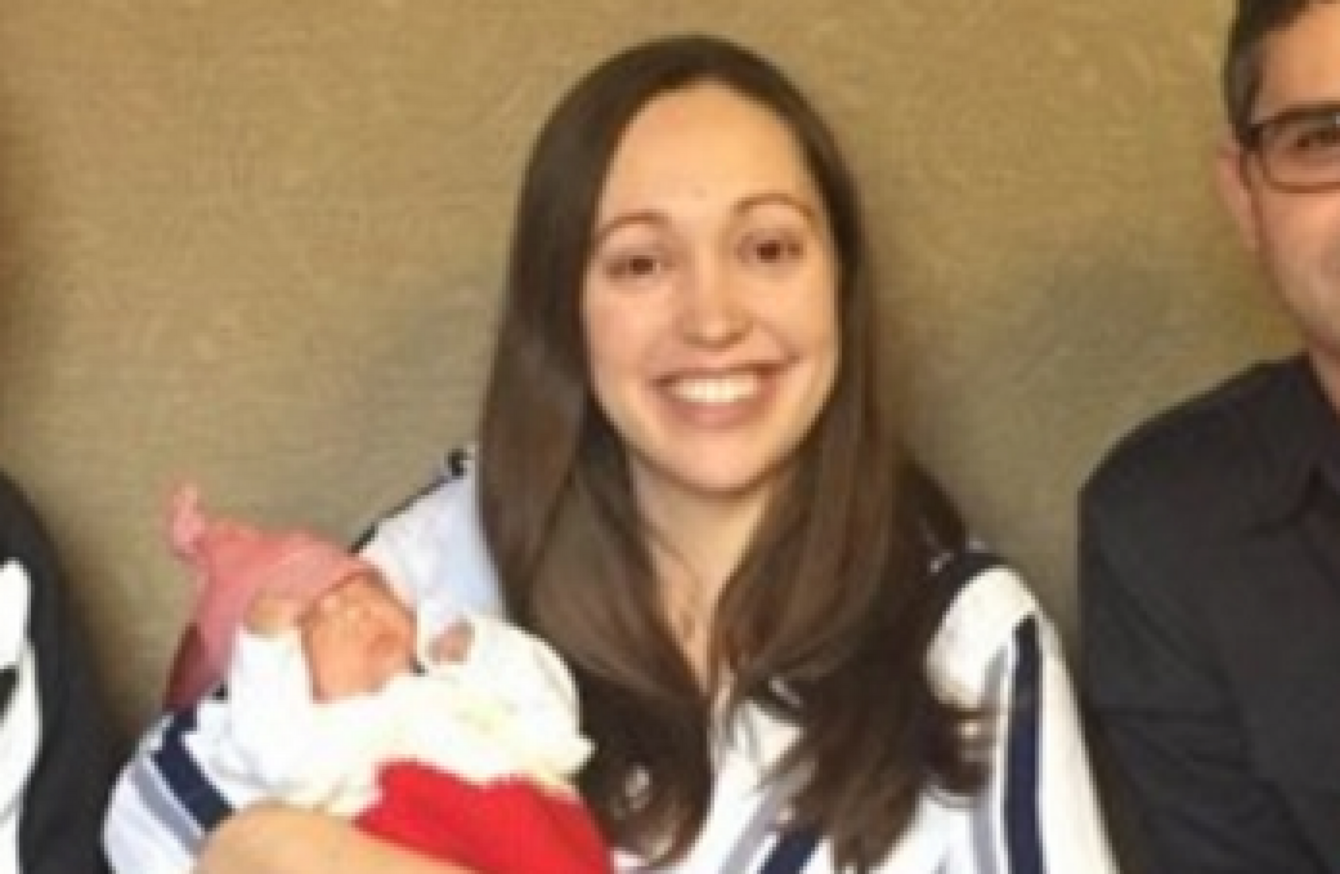 THE PARENTS OF a born born prematurely in Ireland have raised enough money to travel home to the United States thanks to an anonymous donor.
Baby Zoe Ireland Drake was born to her American parents at the Rotunda Hospital in Dublin after her mother's waters broke suddenly on an American Airlines flight.
The plane was subsequently diverted here in order for Zoe, whose mother was just 25 weeks into her pregnancy, to be born.
Her parents Gavin and Jenny launched an online Gofundme campaign to pay for a medical flight to transport Zoe back to her home in Tennessee.
Medical attention
At present Zoe could not survive the 9.5 hour flight home without medical attention.
During an appearance on RTÉ Radio 1 yesterday her mother, Jenny, said they had €30,000 remaining out of more than the €60,000 required to fly her baby home, explaining that they were at the stage where if someone was able to give them access to a transatlantic jet they could hire the nurses required to fly Zoe Ireland home.
However, the fundraising has been cut short after an anonymous donor stepped in to pay the remainder.
The news was broken to Jenny live on The Ray D'Arcy Show.
Source: RTÉ Radio 1/SoundCloud
D'Arcy explained they received a text from a man, who wished to remain anonymous, who said he was willing to donate the money on the condition that there would be no publicity.
The man told the programme that after hearing the story on yesterday's show, he spoke to his wife and daughters who all agreed they should step in to help.
"Luckily, I have a successful business, but I like my daughters to take an interest in giving something back," he said.
Jenny said she was "speechless".
"For such a small country you have such a big heart," she said. "Everyone we have met has opened their arms or house to us. You guys a have a lot to be proud of."
"If I have another child we'll name it after him… although my husband is looking at me right now and that's off the table," she laughed.
She added that she will have to speak with Zoe Ireland's doctors but she expects her daughter to be able to travel to the United States soon.
Contains reporting by Cianan Brennan